Thanks Missourimike, I'll be looking for that next project. Hang it out there. I seem to remember that B-ski being light gray, frame, tank and sidecar. Well the pressure is on. Appreciate the encouragement. I'll be painting panels soon. Working on exhaust now. I have a photo of a black Norton Commando as a guide line I like that upswept look. Wired up elex. and headlight passed couple of days.
BEFORE
Notice the soon to be homeless mud wasp nest (upper left)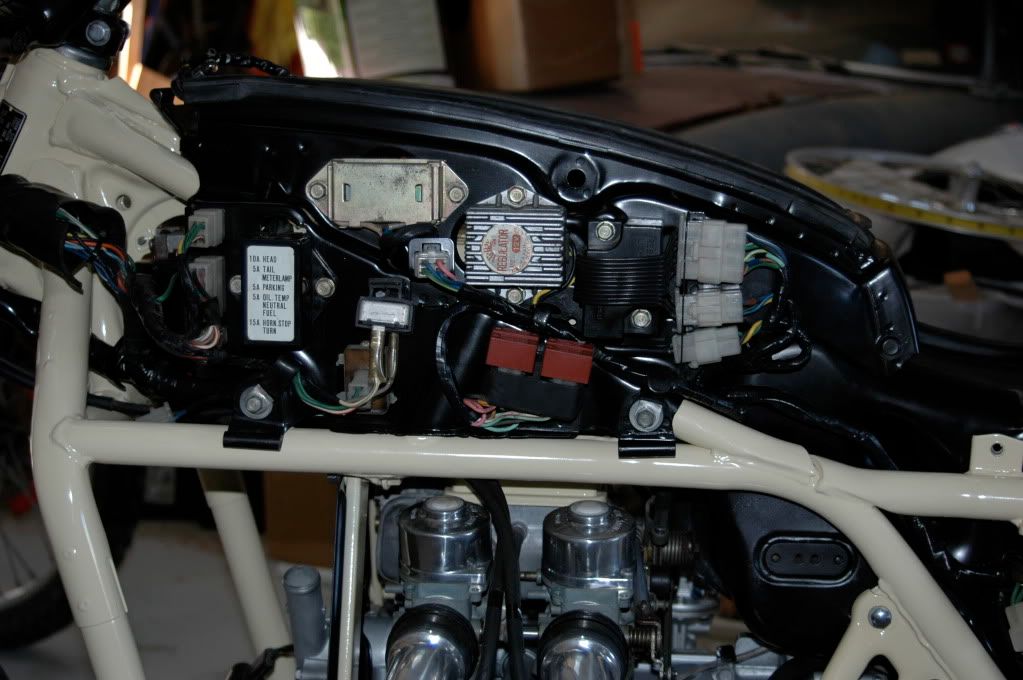 AFTER
bead blasted 'breadbox'(sorry guys my name for it) and painted with semi-gloss black same as glass tank. Cleaned and re-wrapped harness. T-sig flasher gotta go.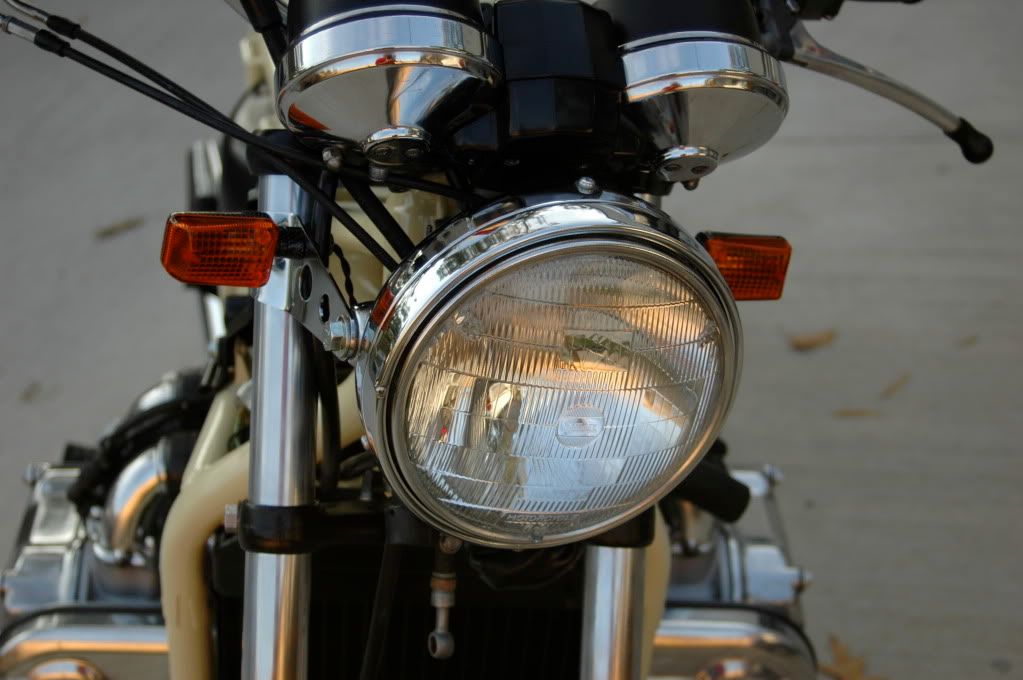 I used Bronze wool to remove rust on chrome. EZ on chrome no scratches at all. You can rub hard with no hazing.
Headlight mount took longer than I thought it would (some will say I hung it upside down) they're probably right. LOL
_________________
If we can't fix it, we can fix it so no one else can.
____the CONDOR 2011 BOTY_______________________________ Ol' Sparky - Dec.'11 BOTM
_____________________
'76 GL1000 the Condor
'81 GL1100 Red Dress(in worx)
'81 GL1100 Lucky #13(in worx)
'83 GL1100 Ol' Sparky
'05 r1200GS Bimmer