Several threads lately about Intermittent power problems. The Factory Main Fuse is refered to as a "dog bone" fuse seen in the gray rectangle in the picture below from the manual. It is rated for 30 AMPS.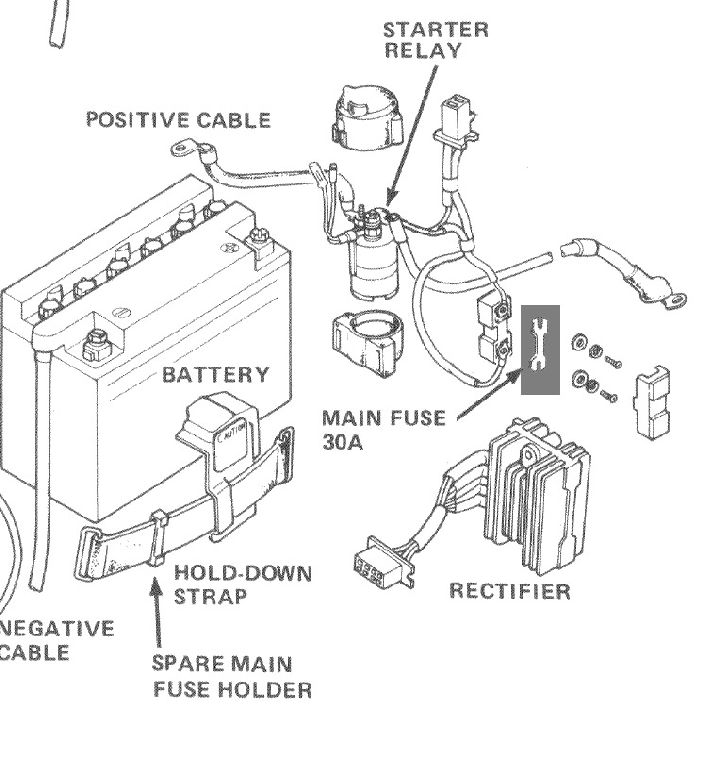 The Problem is that many look like this or worse!!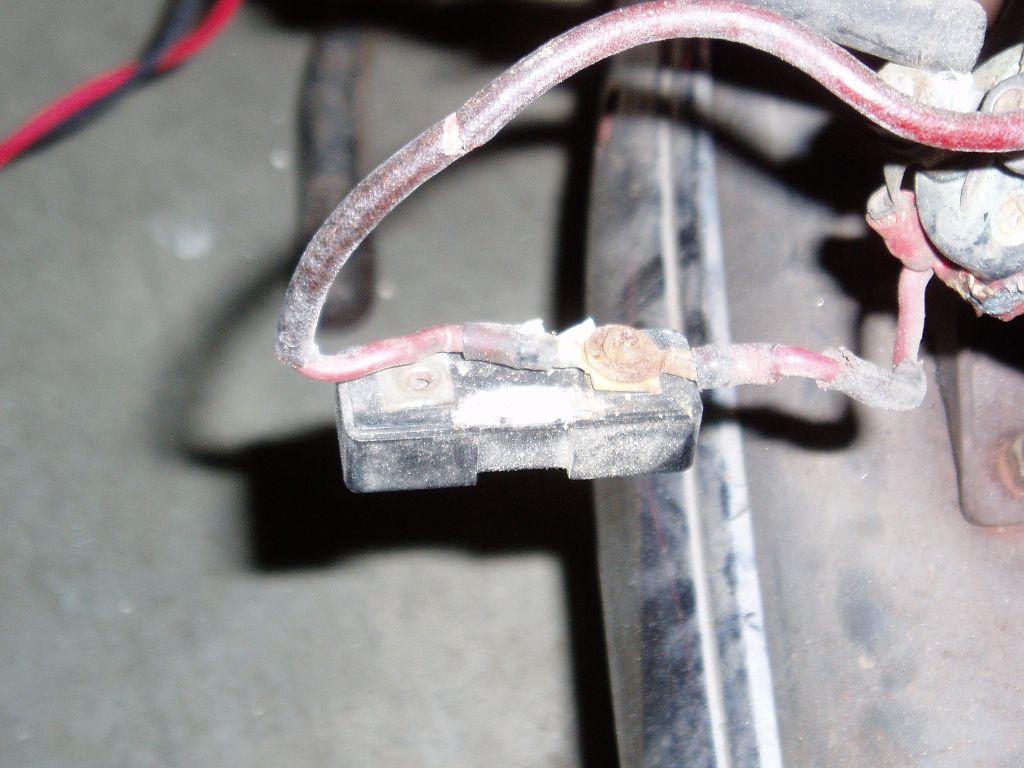 Where is it you might ask!! Well it is not there. Apparently the Previous owner had a problem and he just took it out and ran the entire bike without a fuse. That results in things like this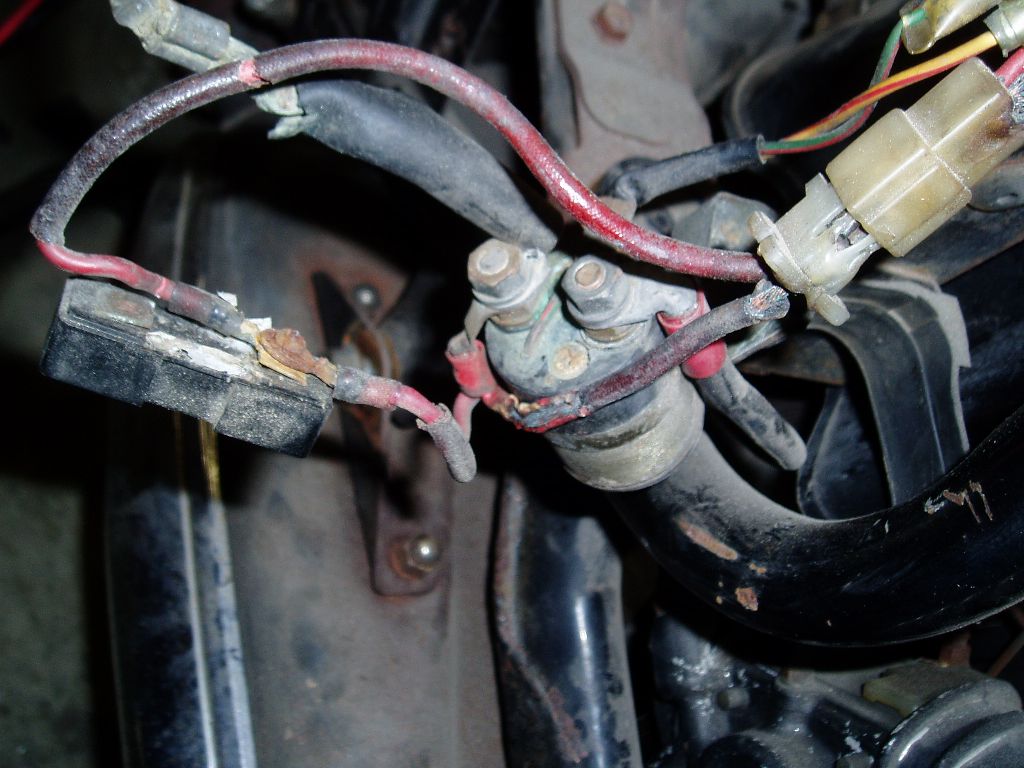 Notice the charred wires and the melted connector. This bike was very close to a electrical fire or at a minimum burning out the rectifier and stator.
So the solution is cheap and easy to do. I have a picture of a completed one but unfortunately I do not have any pics of the process.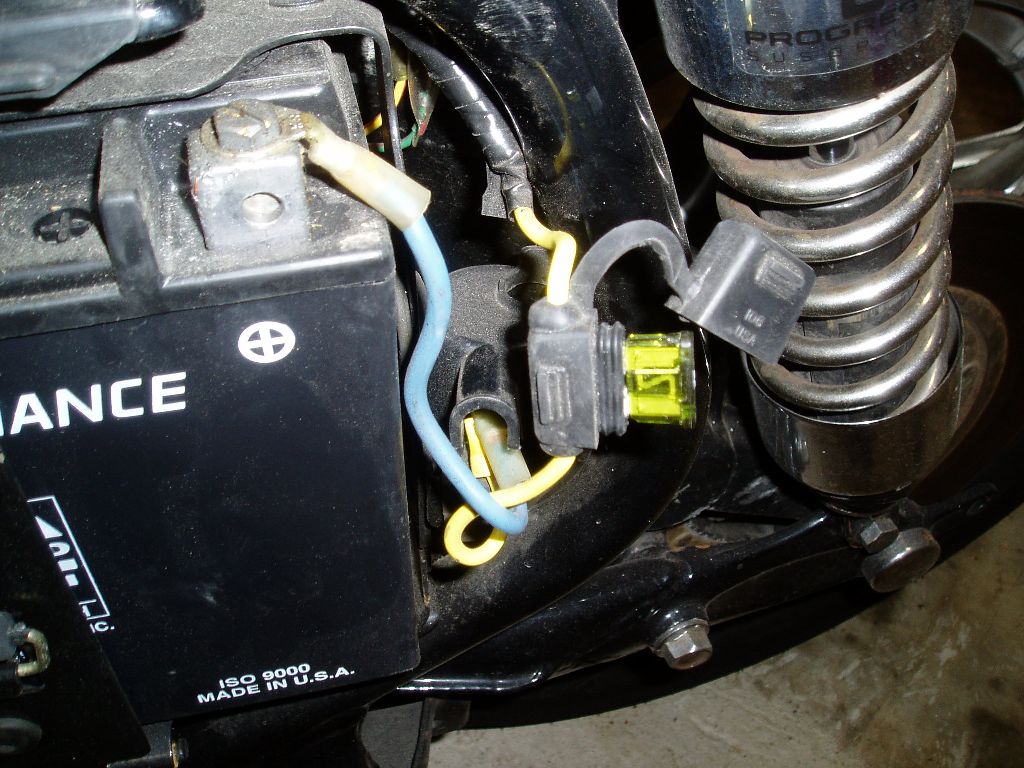 The process is very simple. Cut out the entire Fuse assembly and replace it with a modern 30 amp mini fuse. The holders with wires attached are just a few dollars at most any Auto parts stores. Crimp a terminal on the end that attaches to the Starter Relay and preferably use solder to attach the other end to the main power line (a crimp type butt splice will do if you do not have the equipment/ skills to do a proper soldering job). I used solder then heatshrink then for additional peace of mind I wrapped it in electrical tape. It looks good, works great, and if you ever do have a problem these type of fuses are available and at gas stations or auto parts stores.