IMPORTANT !
BEFORE YOU GO ON;
PLEASE READ
*

THIS

*
.
Thanks.
PLEASE NOTE:
THESE WHEELS RIMS ARE NOT STANDARD HONDA RIMS
so measurements etc. does NOT go for your standard Wing,
but the hubs are off cause standard and the whole process is the same
got a set of wide 16 inch wheels, made for a side car rig
from a guy in England.
Tires will have to go as they are 'flat'/square car/side-car type
off they go. PROTECT your rims. Very easy to damage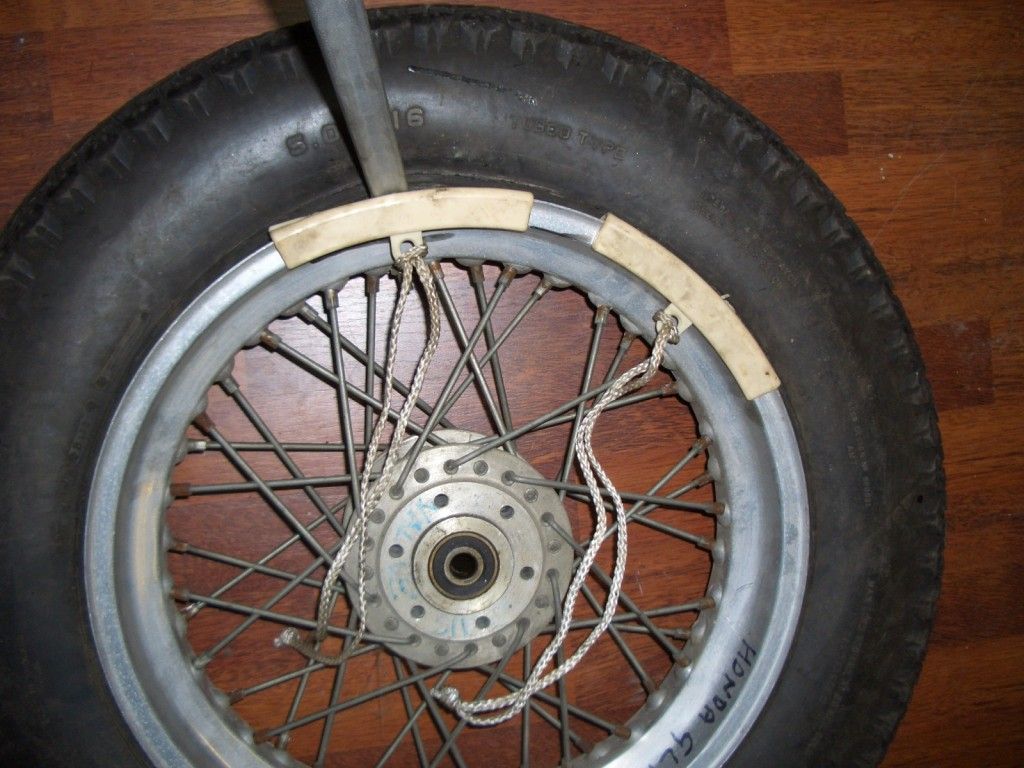 take LOTS of pictures, so you have a reference for spoke patern etc.
Again: note this is
not
a standard wheel/rim-set up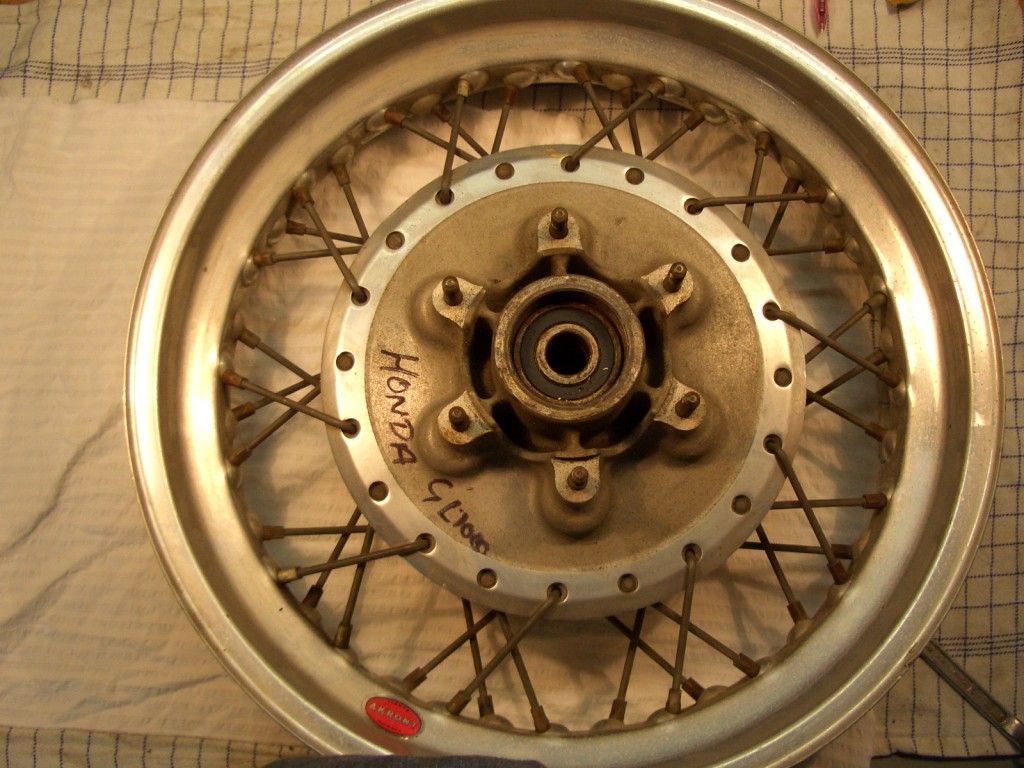 take close ups. They will come in handy. I promise.-)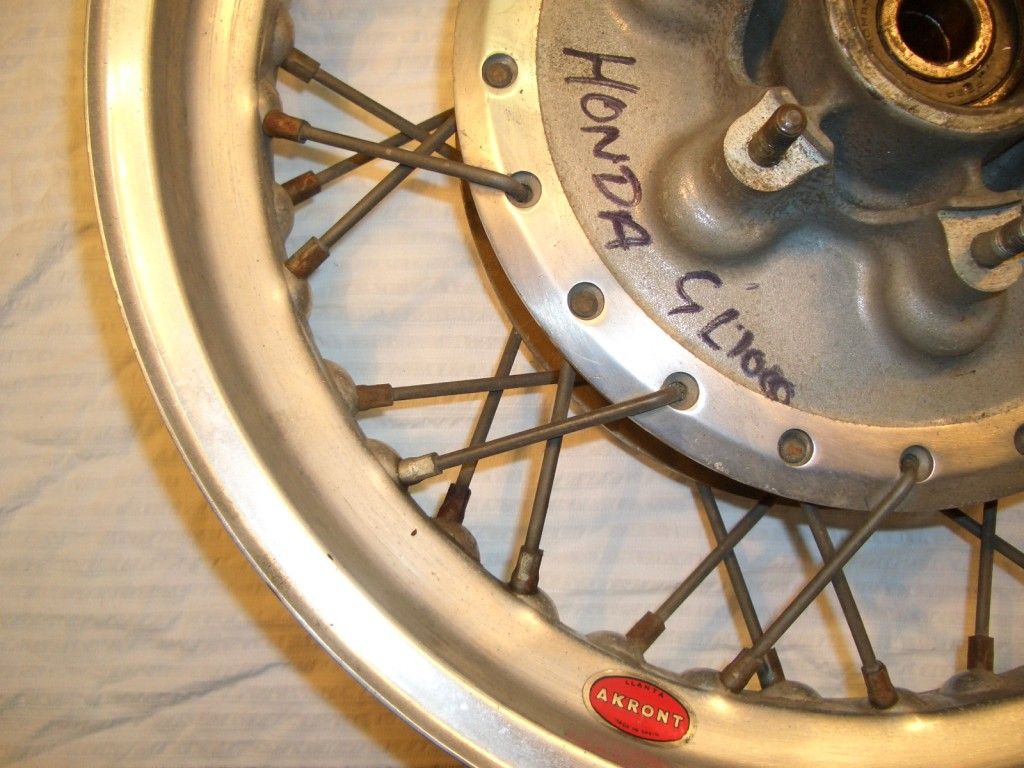 note exactly how they are mounted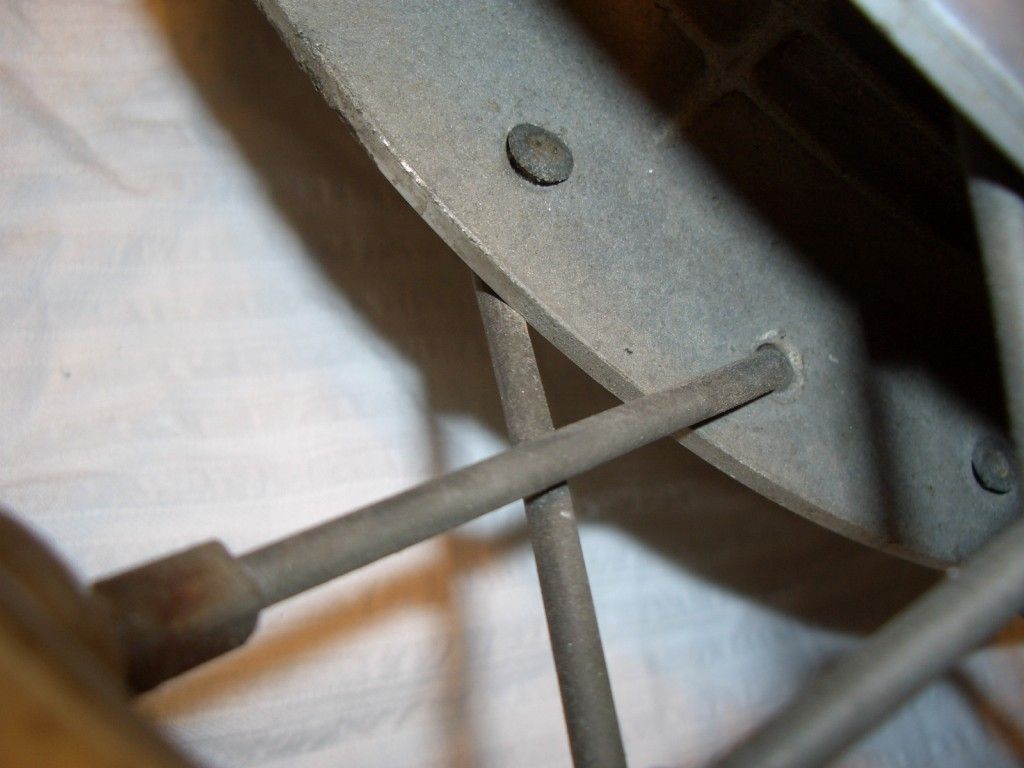 in this case the 'outer' spokes are bend in shape
now it's time to be real carefull about measureing the off-set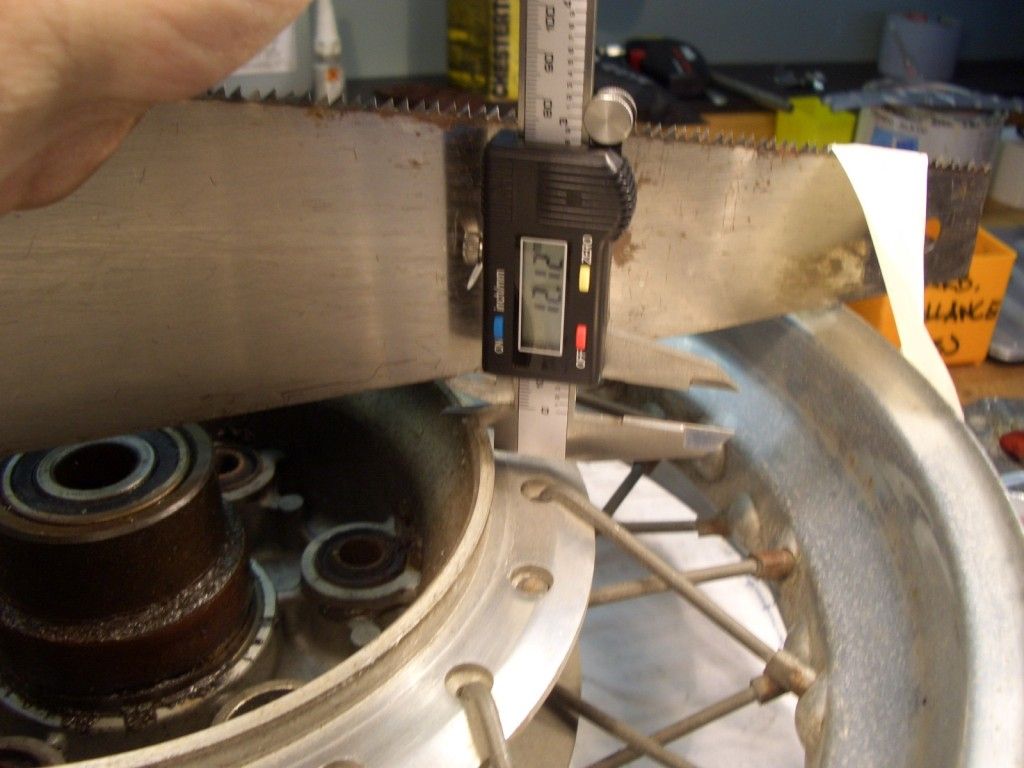 do it on both sides.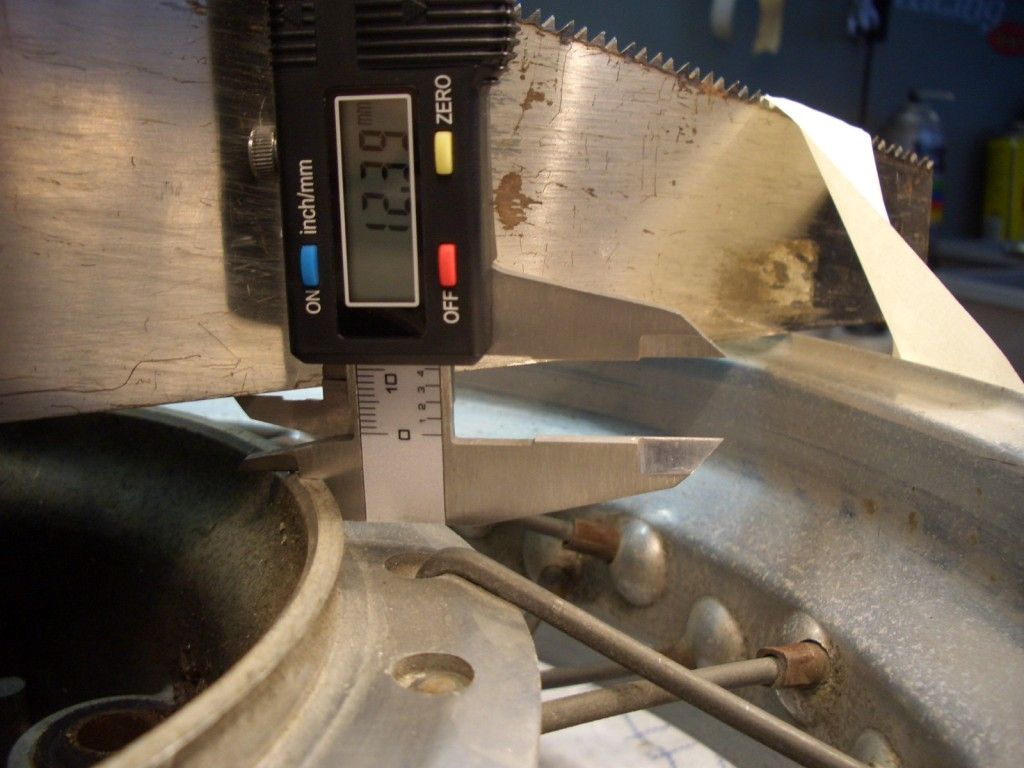 you can use a saw as a straight-edge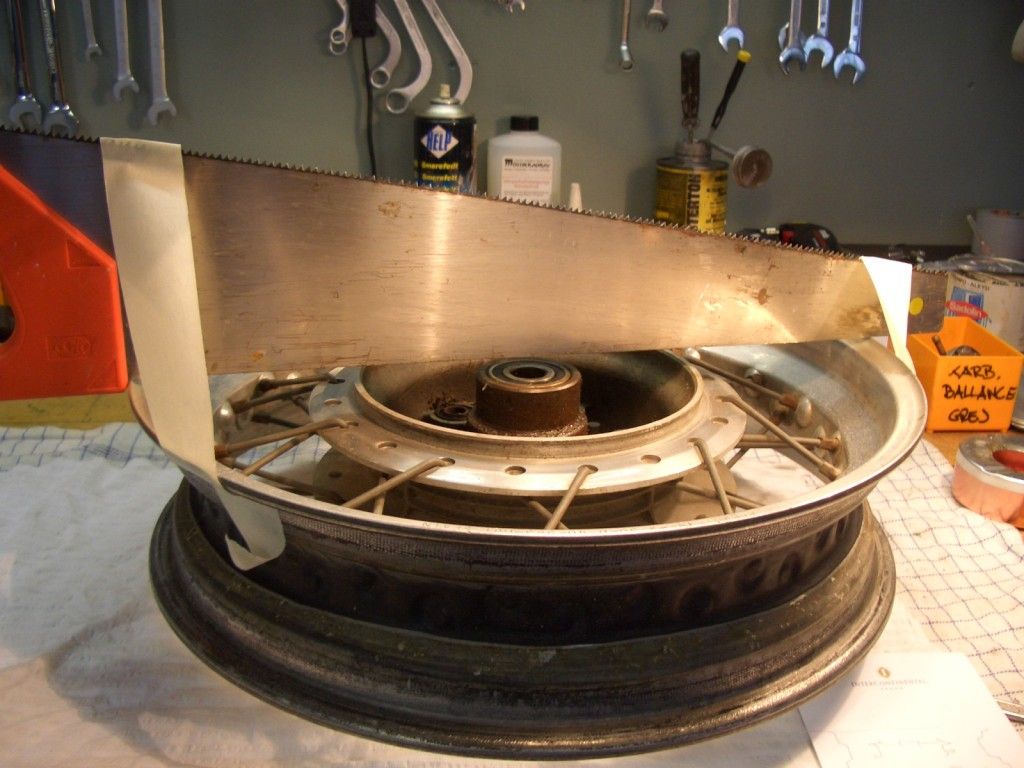 I hate it when using WD40 that it gets all over the workshop,
when really this is where I want it
(Charlie will probably comment on this.-)
so I fill a syringe and go like this. Yes I know; it a bit ana*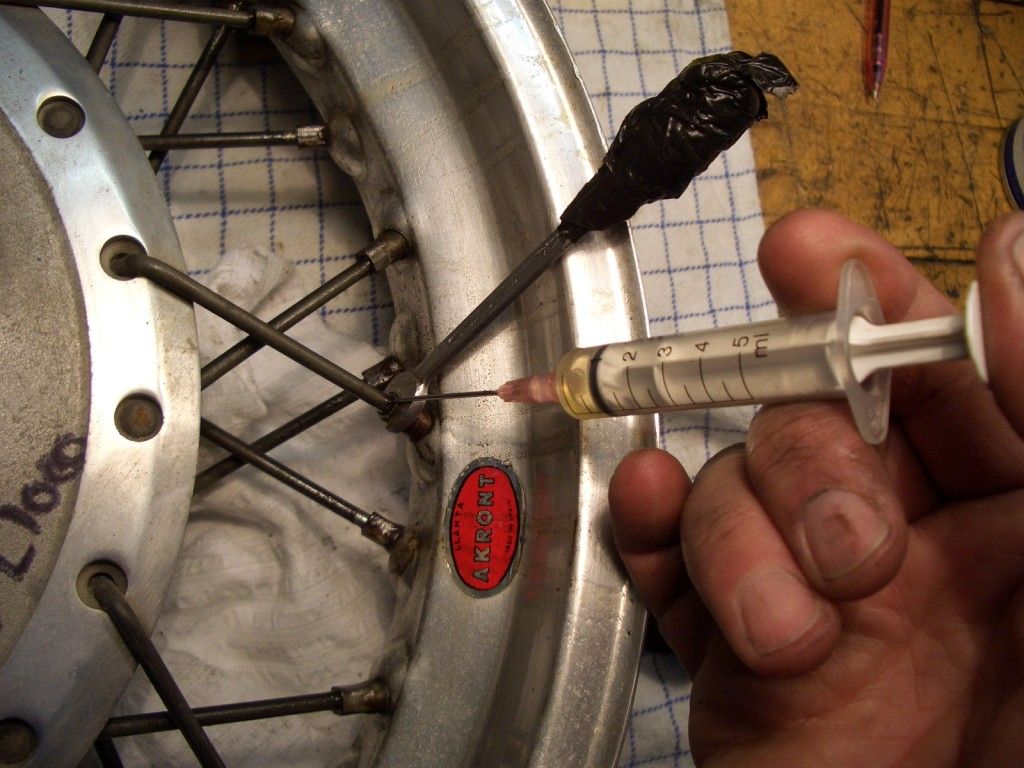 all spokes are off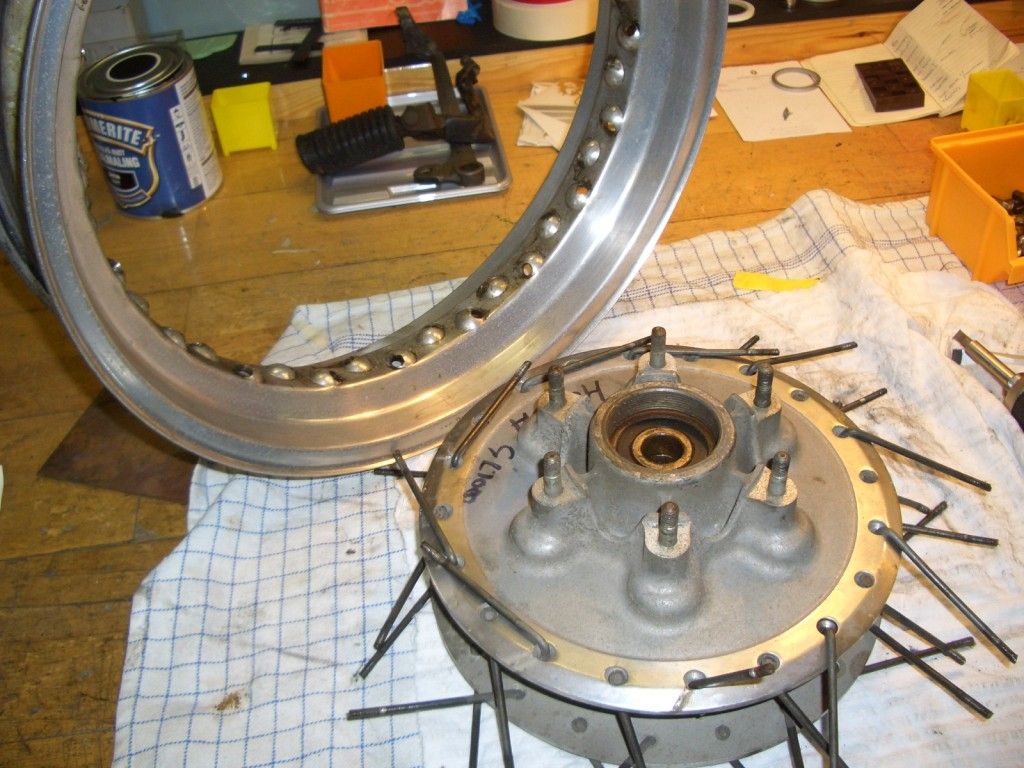 gotta polish those rims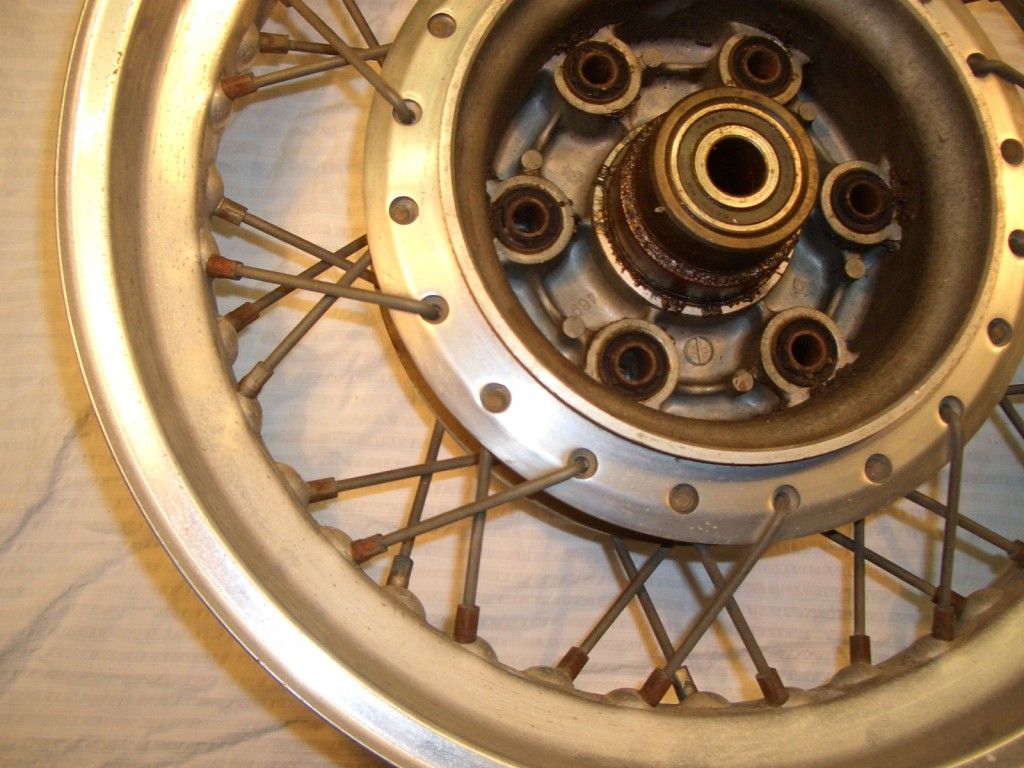 that's much better. Rims after reworking on the electric polish wheel
hub polished and painted.
Spokes painted.Note they have different shapes.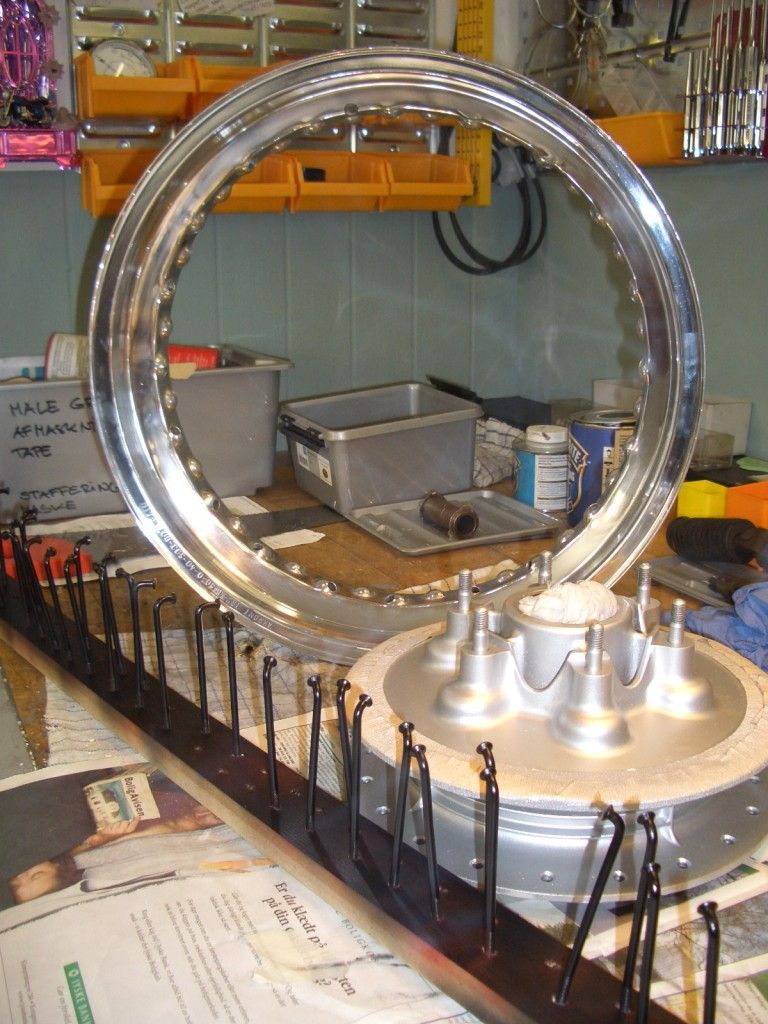 yes one more pic. they just look so niiiiiice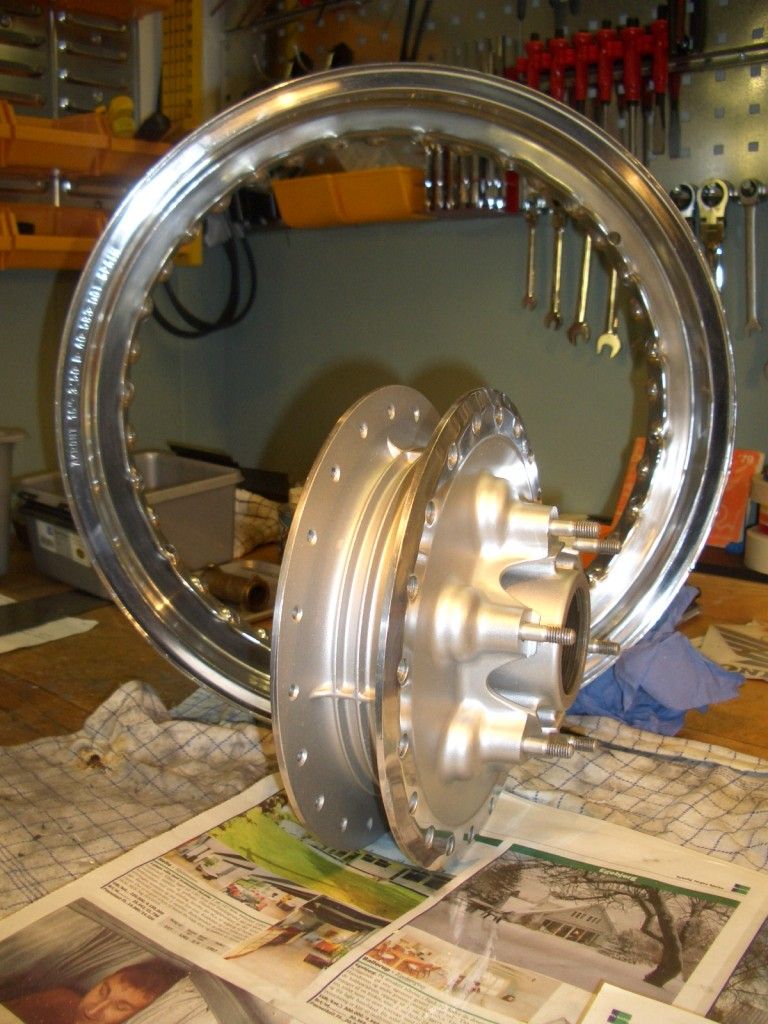 time to put spokes back. On this wheel it was a real pain.
VERY small spokes means VERY little space to manuver them a round and back in where they belong on the rim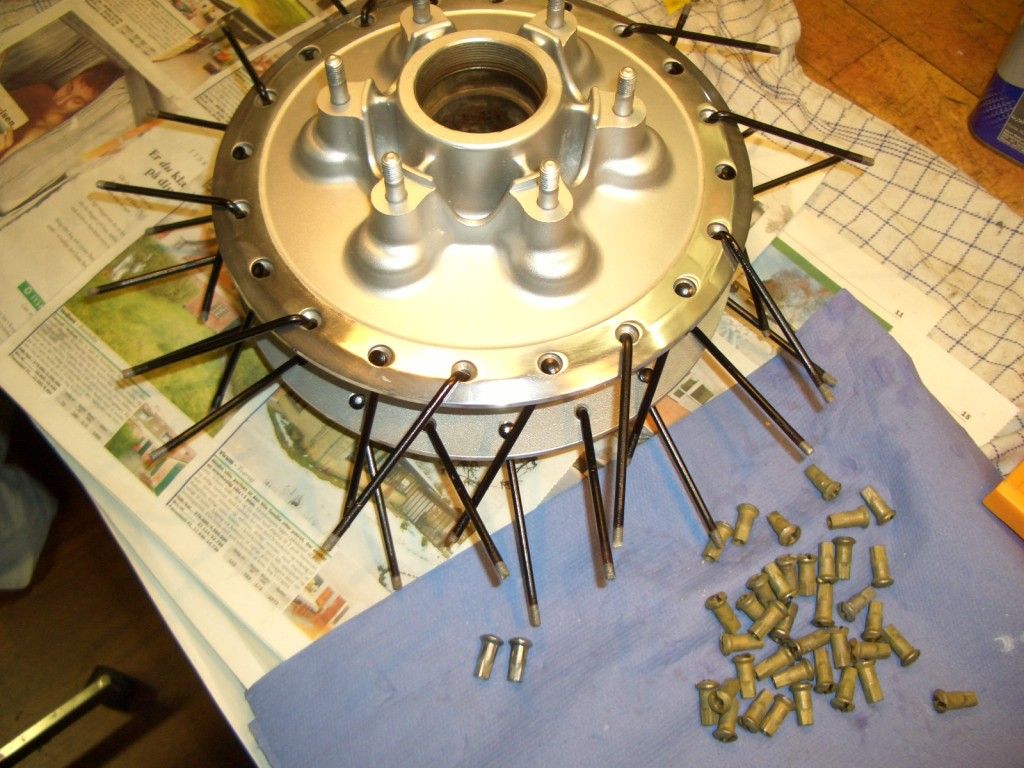 after a few broken fingers they were back in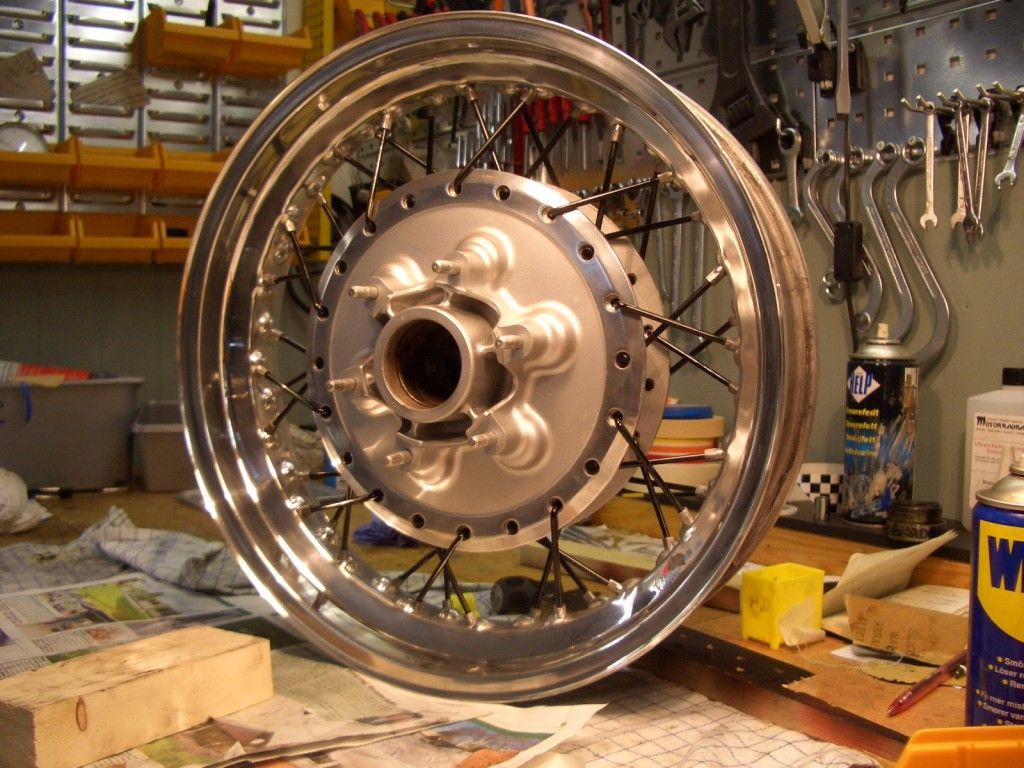 oh yeah there's a front wheel too
Can not find image WF
job finished ?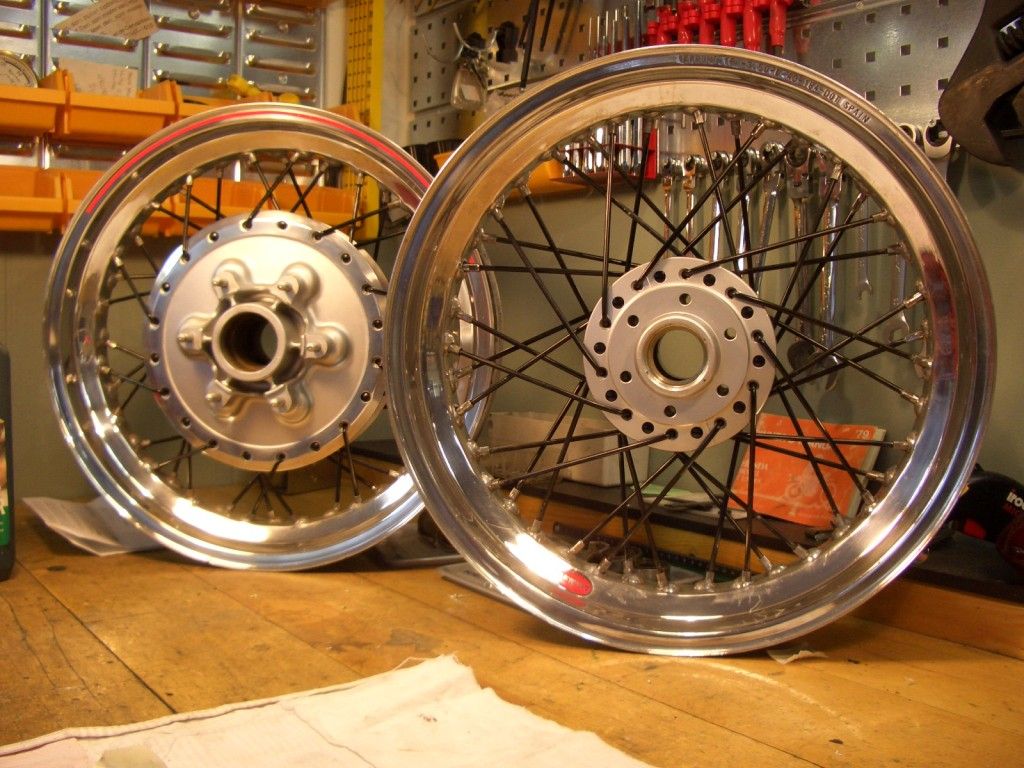 adding a final touch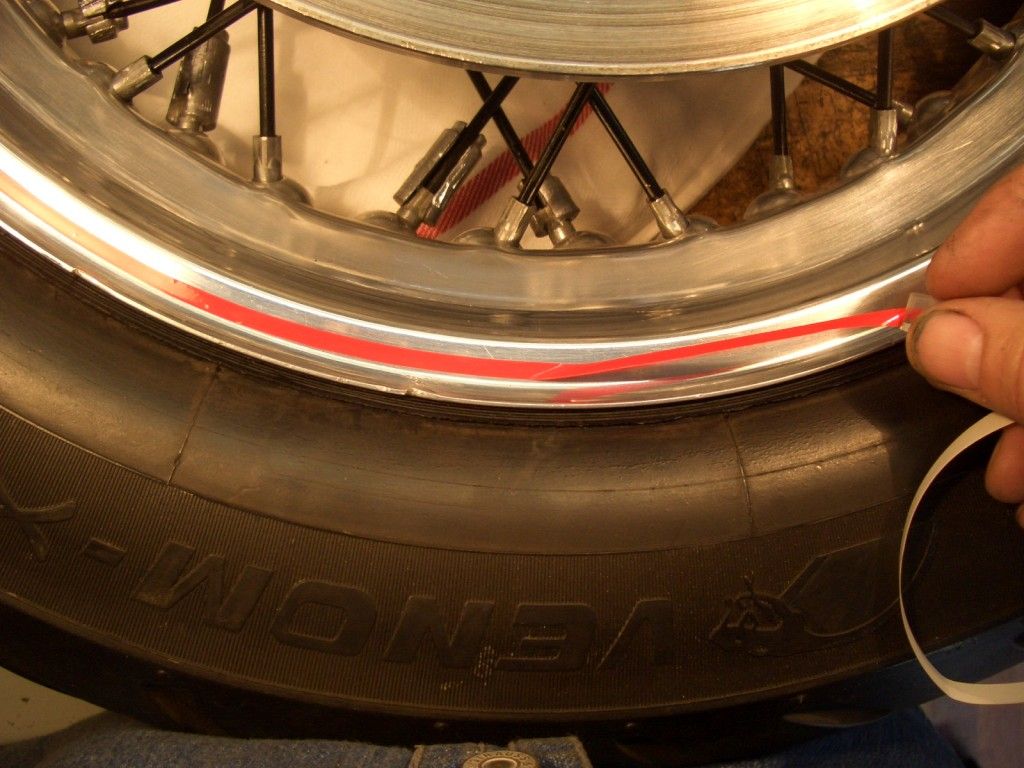 now's the time for new bearings. Wack out the old ones
and pop in new ones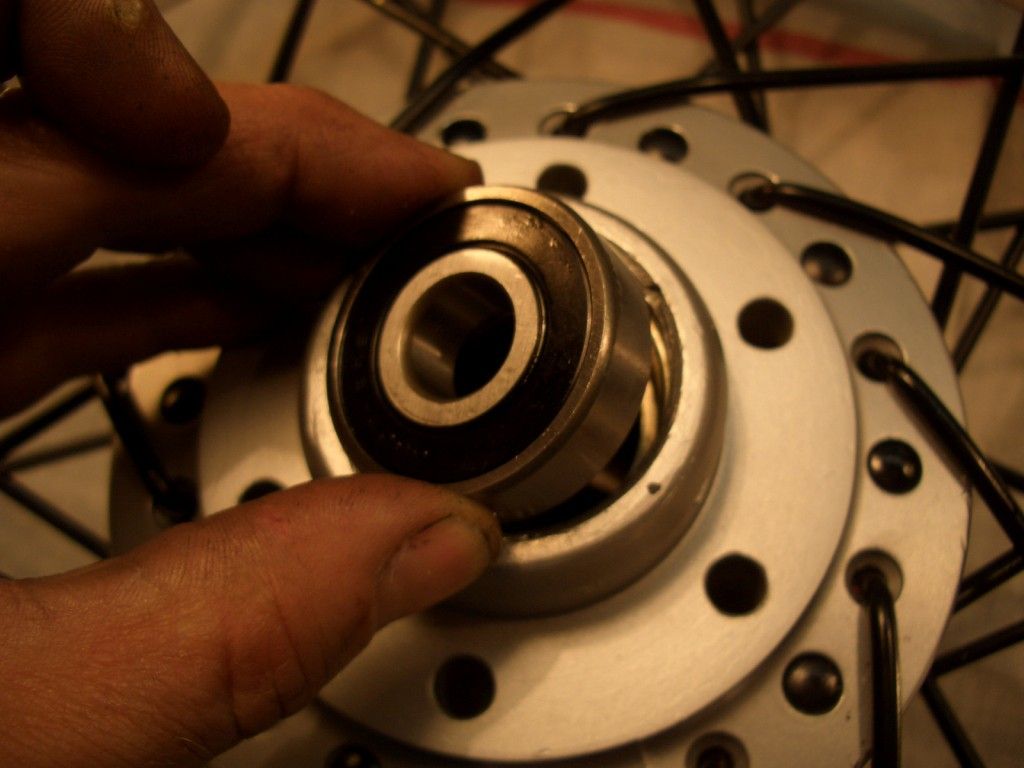 use a socket same size as outer bearing shell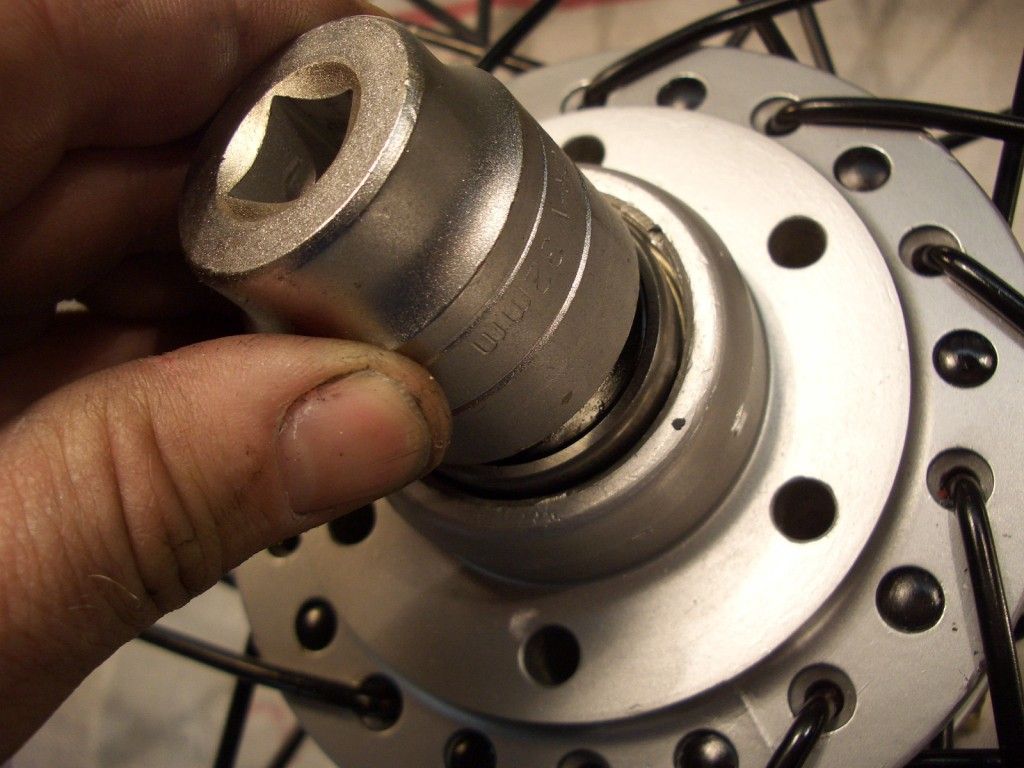 to drift them in
put in spacer before (!) you do the other side bearing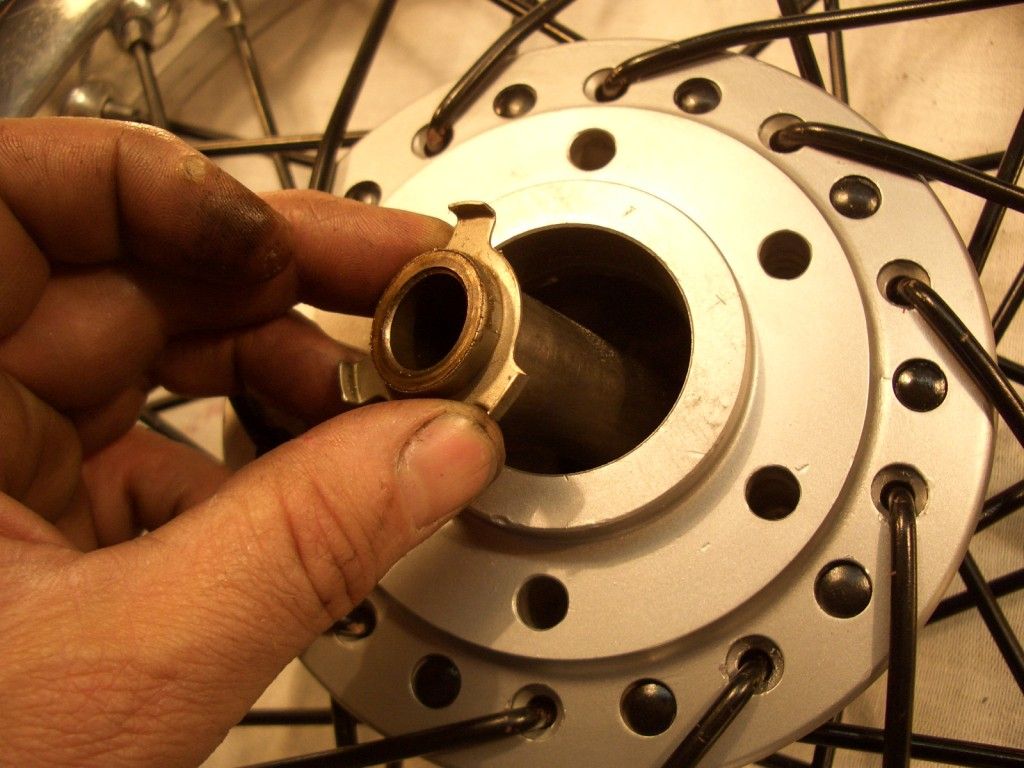 never use a hammer directly on the bearing.
If you have noting else then allways use a soft thing like a piece of wood
to drift it in...and allways drift it in 'straight'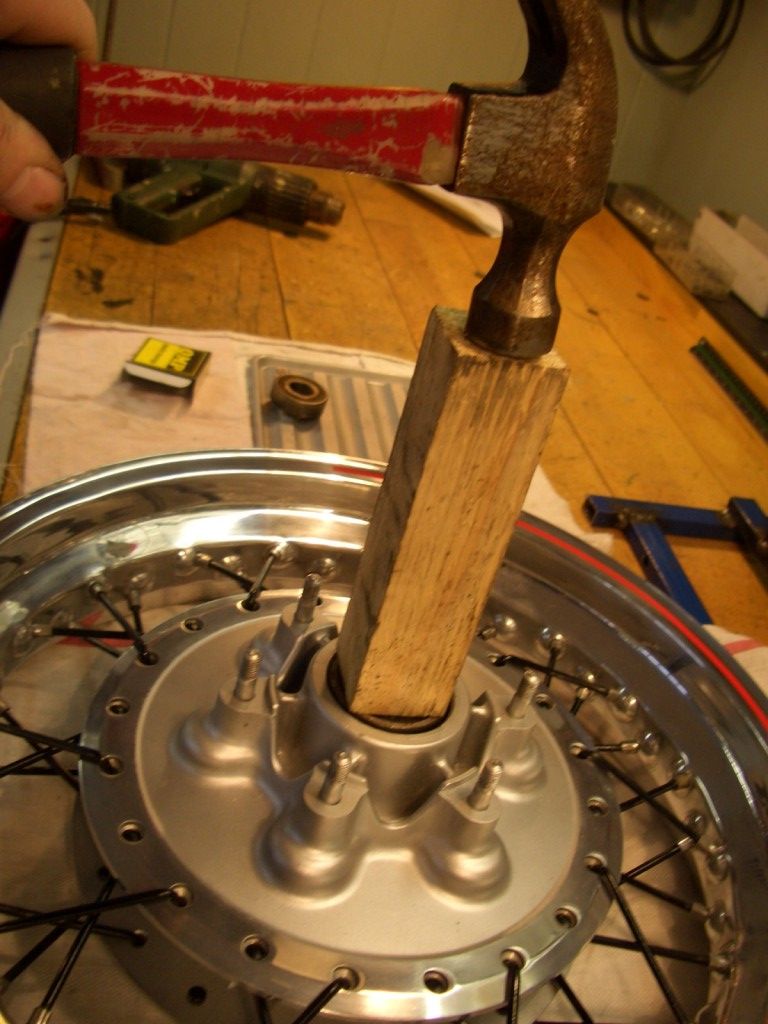 and ALL the way into the recess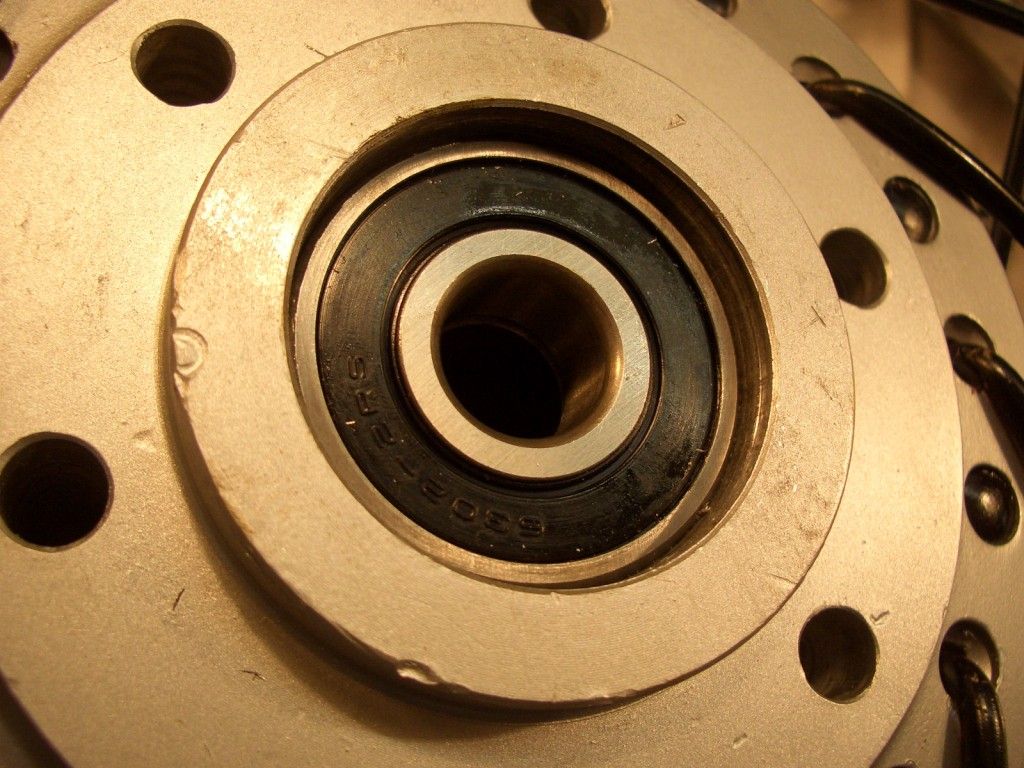 Now comes the difficult part.
You need to get yor rim straight sideways (AXIAL RUNOUT)
, up/down (RADIAL RUNOUT)
AND get the right off-set.
I borrowed this nifty set-up from a friend
You can make a set-up much simpler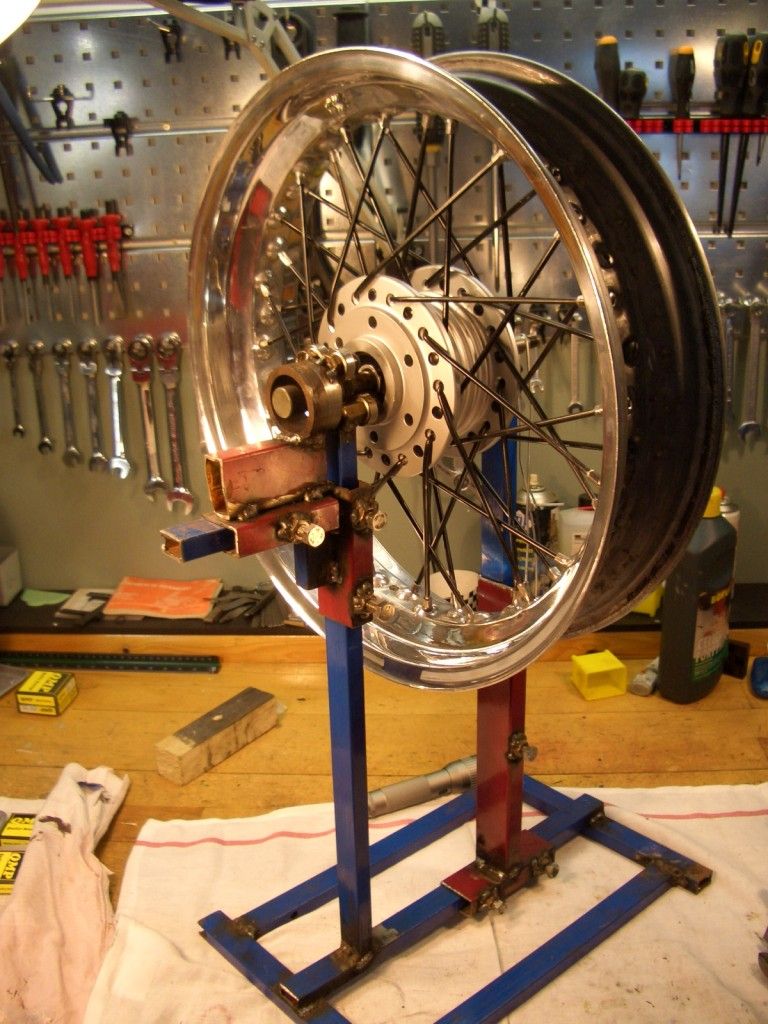 as you go along tightening up the spoke nipples
you need to get an idea if you are on the right track
sideways and radial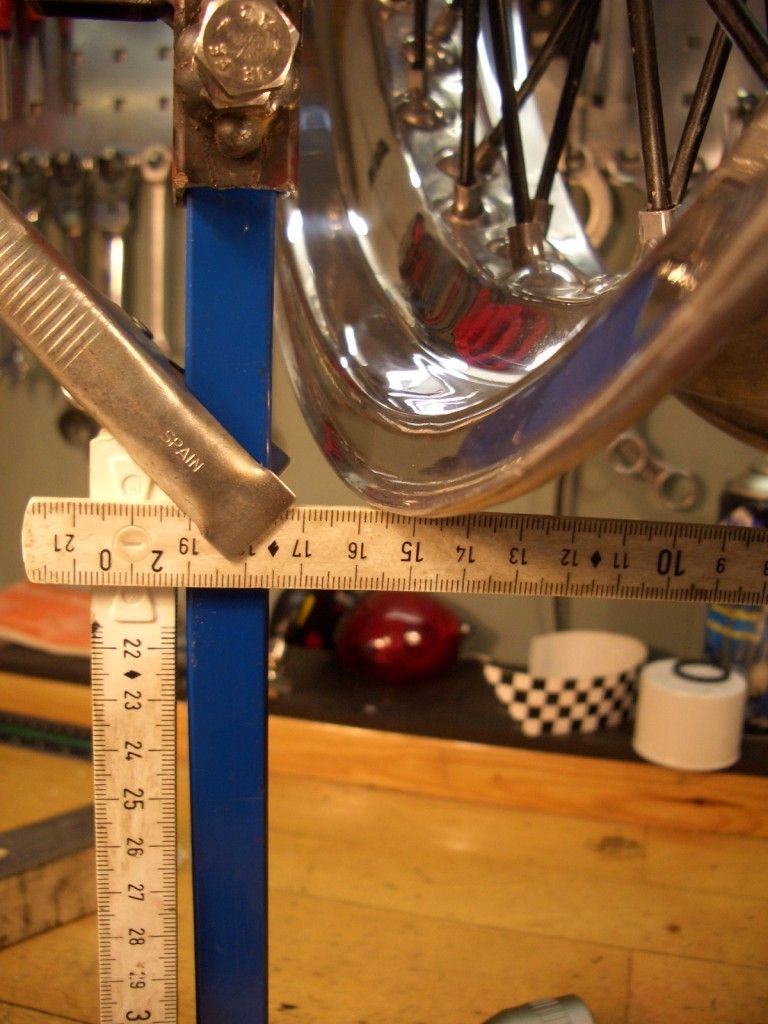 keep an eye on the off-set.
Check again and again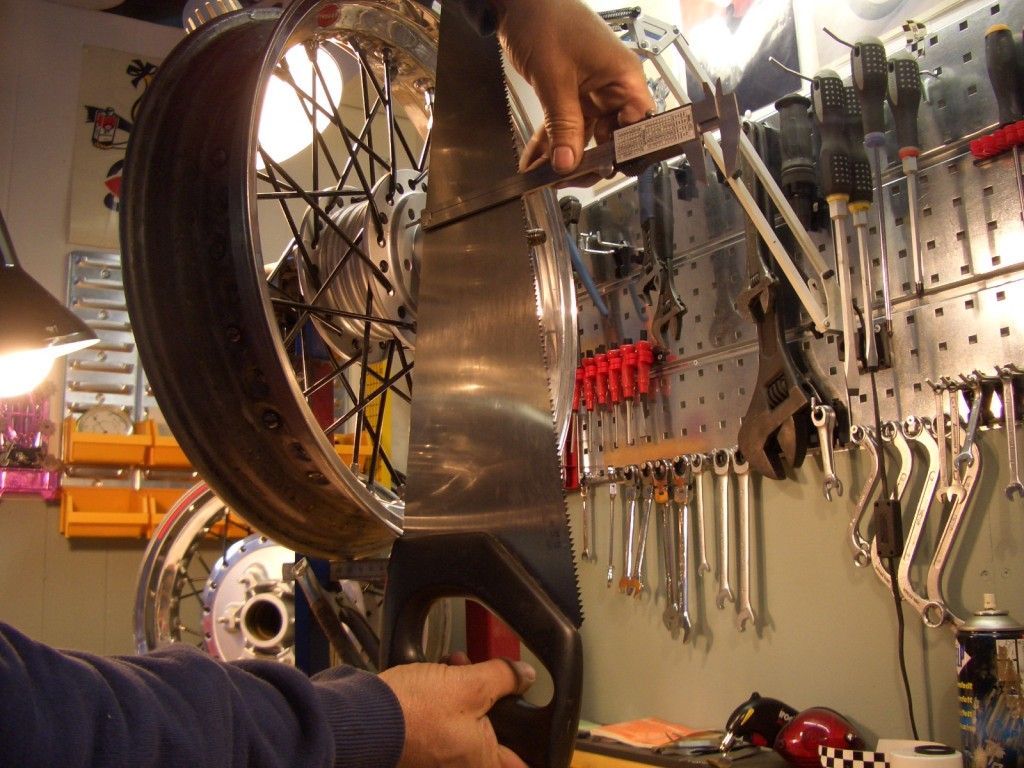 It not the easiest of tasks, but you move the rim sideway by very carefully turing nipples going left or right side of hub respectively
Bad link WF
AND
while you do that; NOT moving the hub out of up/down center true
AND
get the off-set right
AND
also get as even as possible a tension in all spoke
PHEW took me a few hours to get it right
if you want to get it absolutely spot on
you'll need a micro-meter.
This one is not the normal 'piston' up/down type
but a pivot type of thing
The measuering 'rod' moves on an axle.
Here measuering radial runout , centering of hub
and you should do the same thing for axial runout.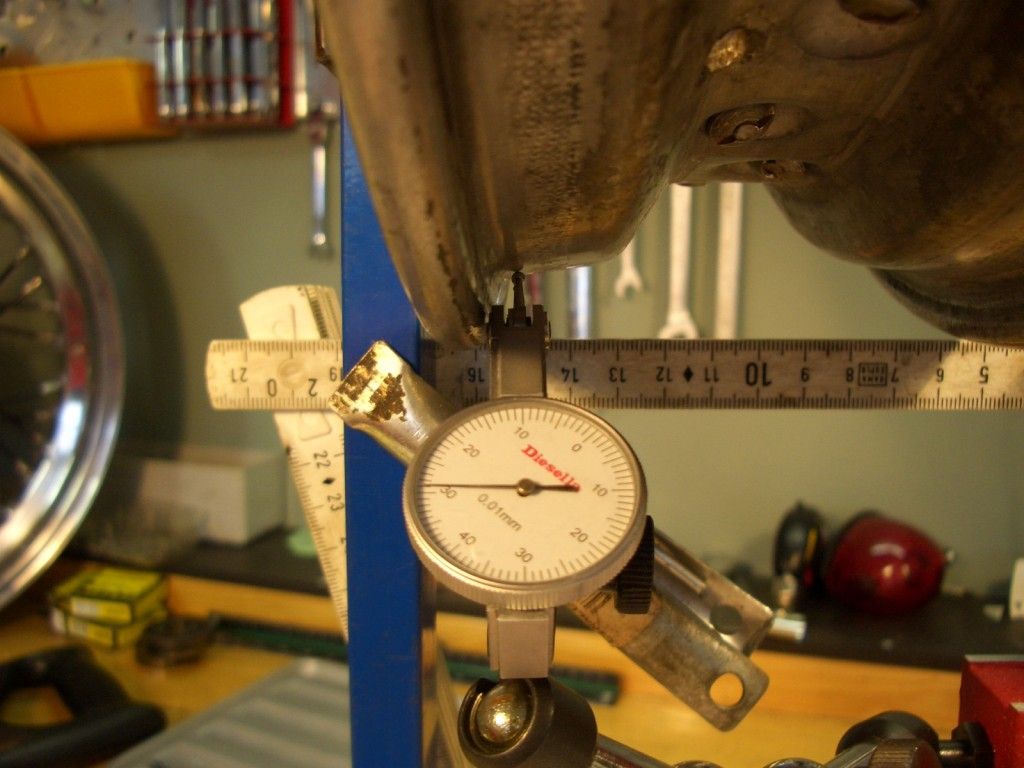 and while the meter is out; check the axles
to see if they are true/straight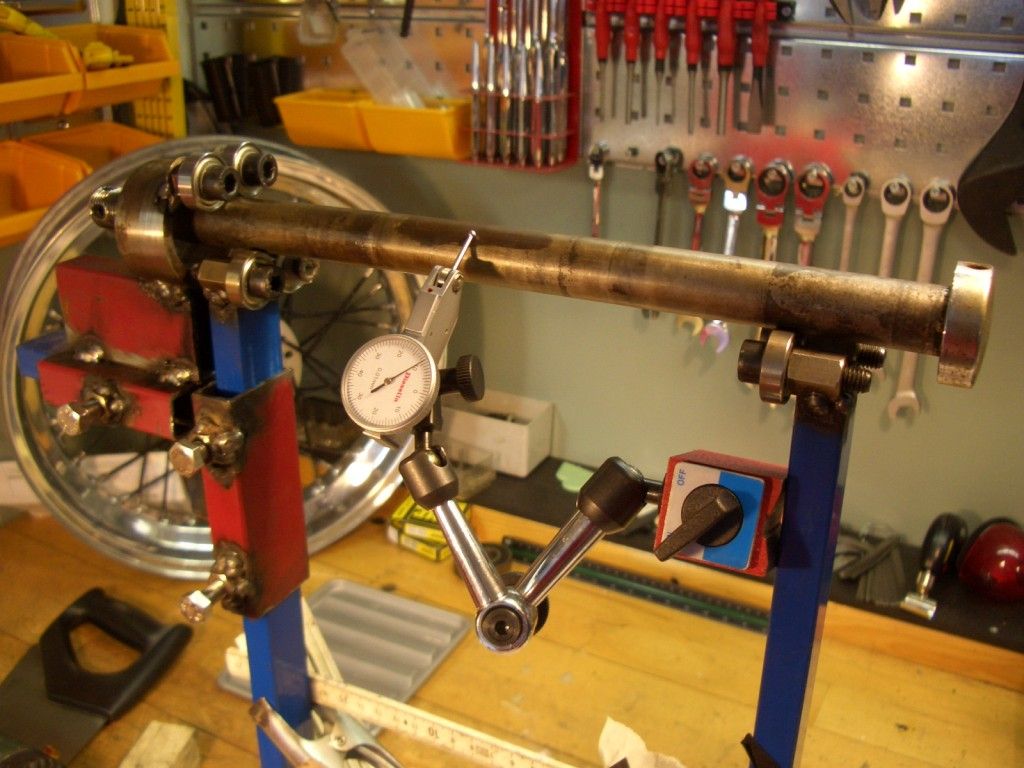 Put disques/rotors back on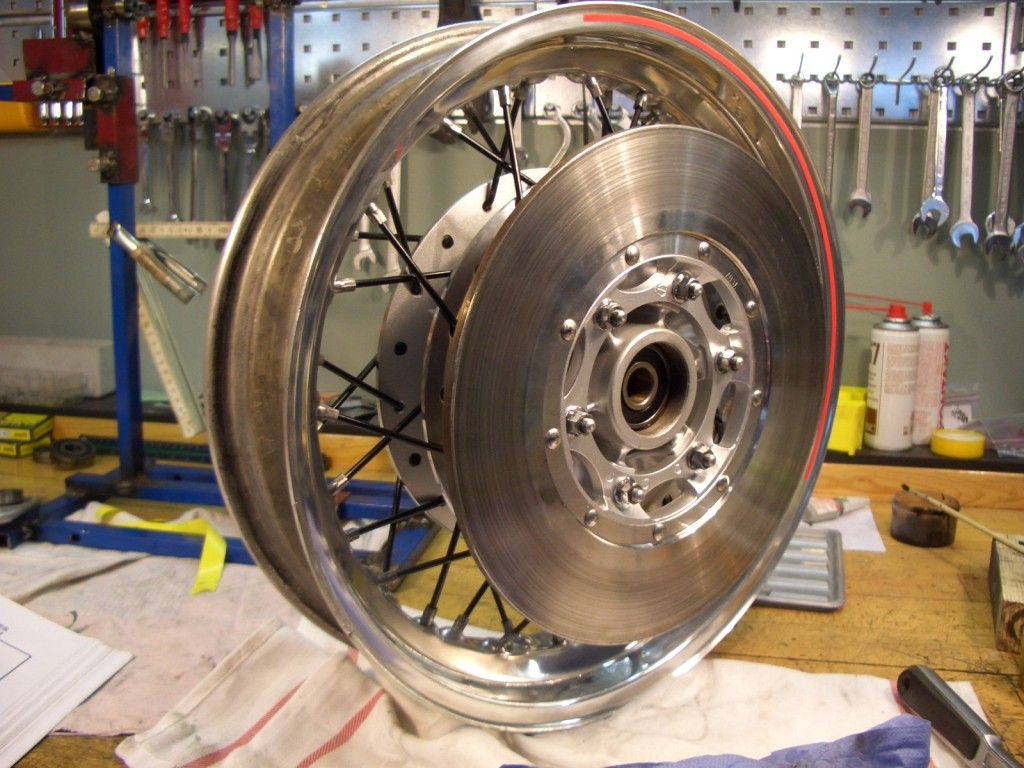 very few people has the right tool for this
so this will do for putting back bearing retainer
carefull here; this could harm the tube, so file down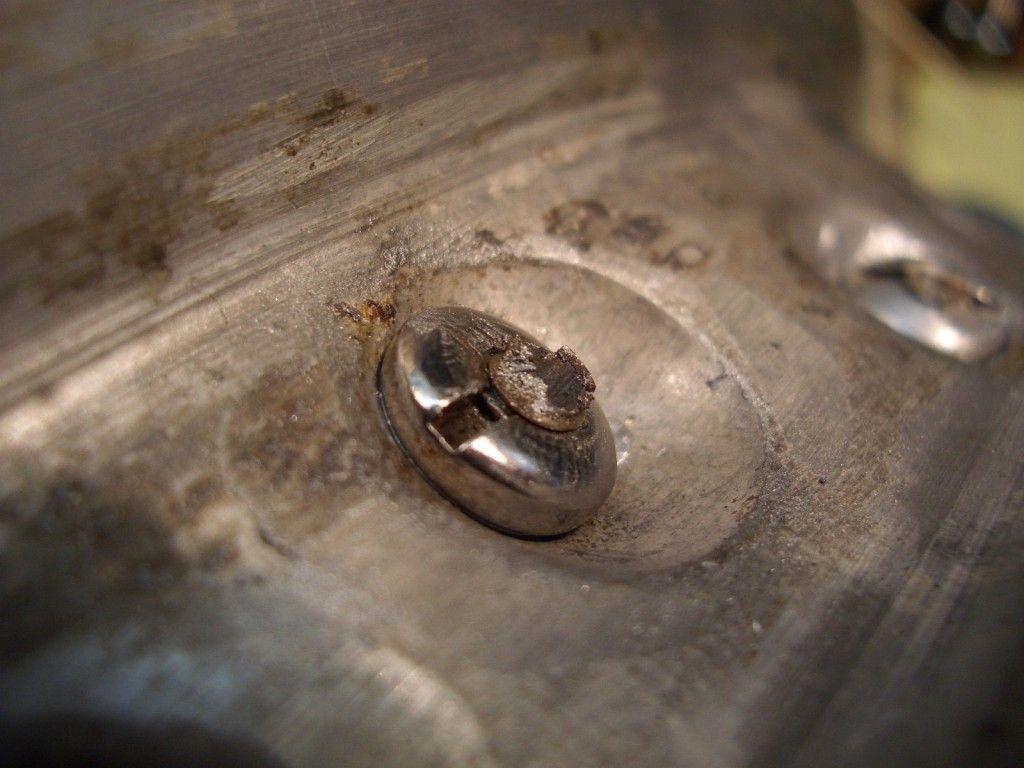 and don't forget that rubber-band thingie that proects
the tube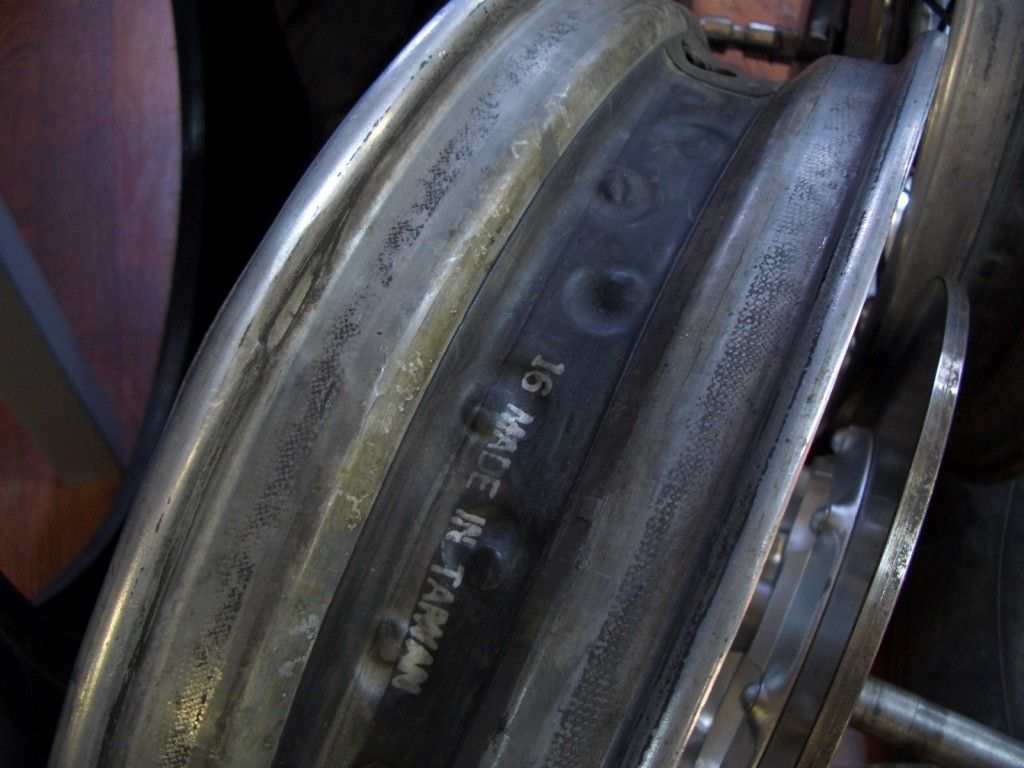 ready to take to the local MC workshop
to mount the tires.
NOTHING is gonna make me mount modern rubber
(mmm....that sounded funny somehow)