This is Mr.H. It is an '83 with a '79 engine and a Dnepr sidecar. I
put the bike together in '97
, added the sidecar in '09,
re-painted it in '11
and
changed the forks
and
instrument panel
in 2013, just before this pic was taken. I replaced the crappy eBay instrument panel with a
Danmoto 180
and
replaced the original coils with ones from a GL1500
last year.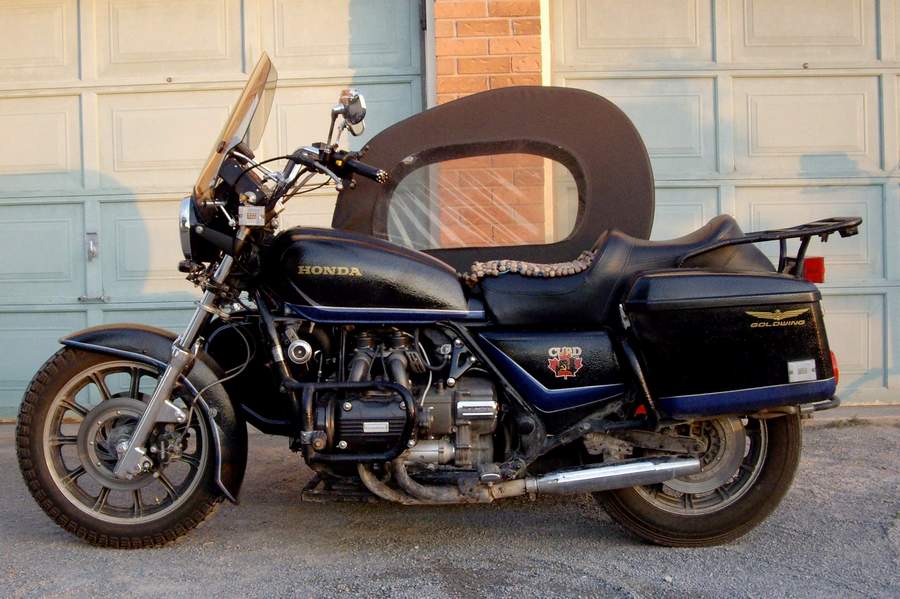 The combination of 1000 engine & transmission and 1100 final drive resulted in overall gearing more than a gear higher than stock, which was wonderful on 2 wheels - lower RPM the highway and great mileage. Having driven it like that for 12 years before I decided to add a sidecar, I had the mindset that that was just what it was but it has been struggling, especially when pulling away uphill with a passenger, ever since.
Sometimes I'm a little slow on the uptake but last year I figured out that the solution to most of its problems would be to replace the GL1000 engine with a GL1100 engine. A little
research on the forum
and I started shopping.
Edit: Pic hosted on Potobucket replaced
Added link to 1500 coils