Thanks for all the kind words guys! Much appreciated

. Not a whole lot to report, but I do have a couple of things. With the tape all off the shelter finally, I decided now would be a good time to finally remove the paint from the rubber gasket around the top of it.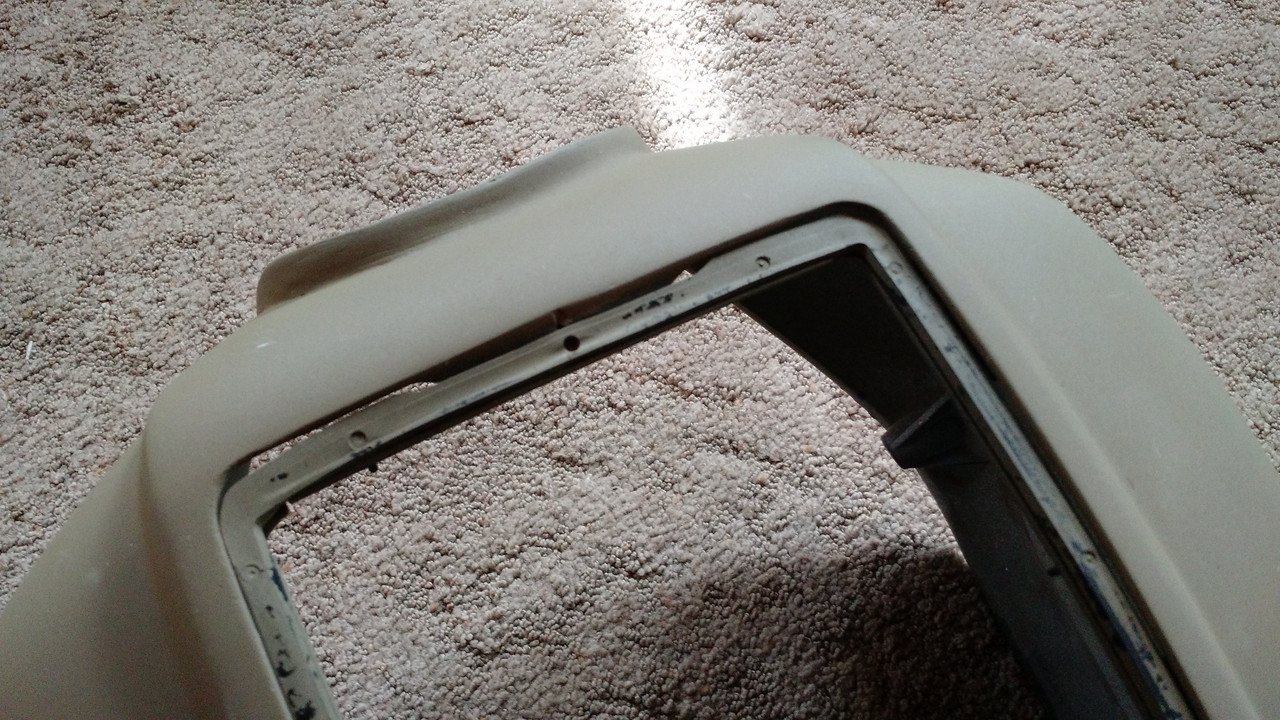 I just used some paper towels soaked in mineral spirits (and a ton of scrubbing) to get it off. Turned out nice...didn't want to come off the inside edge as much, but since you never see it I'm not too worried about it.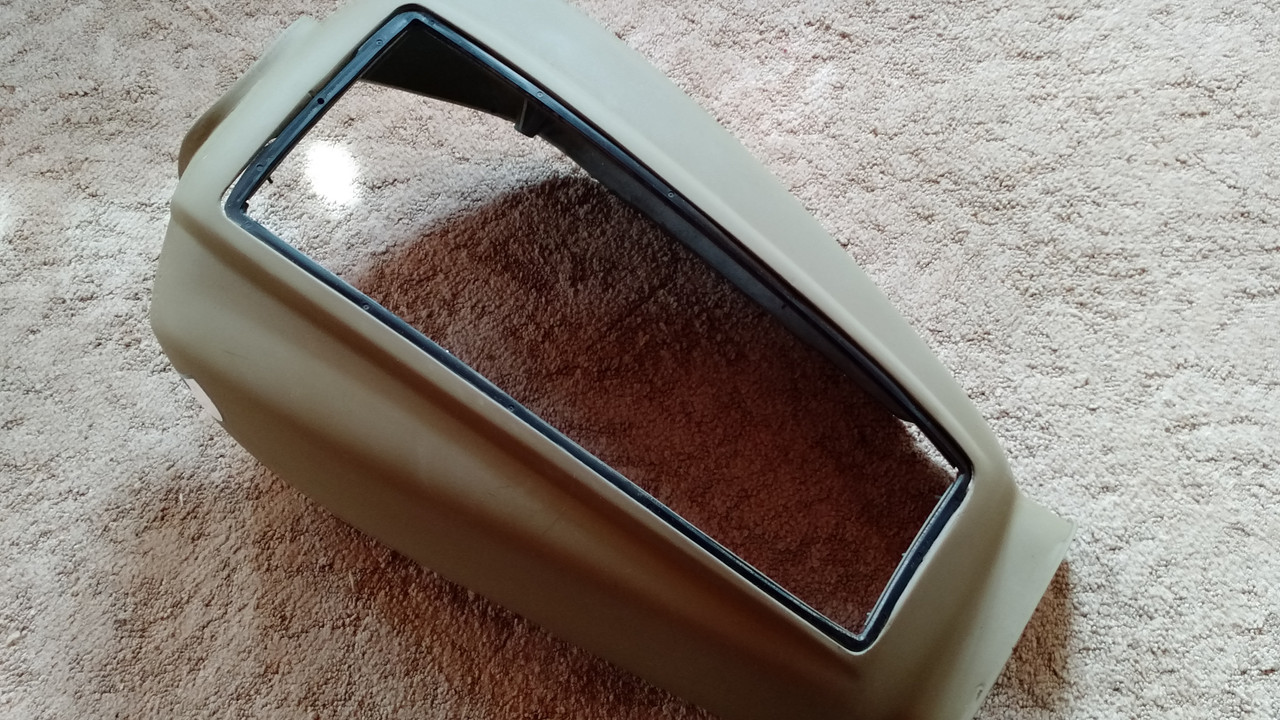 Turned out pretty nice.
Then, it was on to concept testing my idea for decorating the rear of the shelter... Like many of my ideas on this, it started out as sketch (1st draft
). I thought it was worth pursuing, so I moved on to a second draft...which consisted of taking my basic idea, and working it up on the computer. I ran off a couple sets of these letters, and cut them out to see how it would look. I just used a pair of scissors, so they're a little ratty, but you get the idea. I just used that tacky glue on them that I'm already really tired of using
. So, call this a proof of concept test...
Pics look a bit washed out because the sun was shining right on it...kind of a funny evening--the weather was alternating between a blizzard and a nice sunny day...welcome to spring in Montana
I was trying to scoot the bike outside when it was sunny...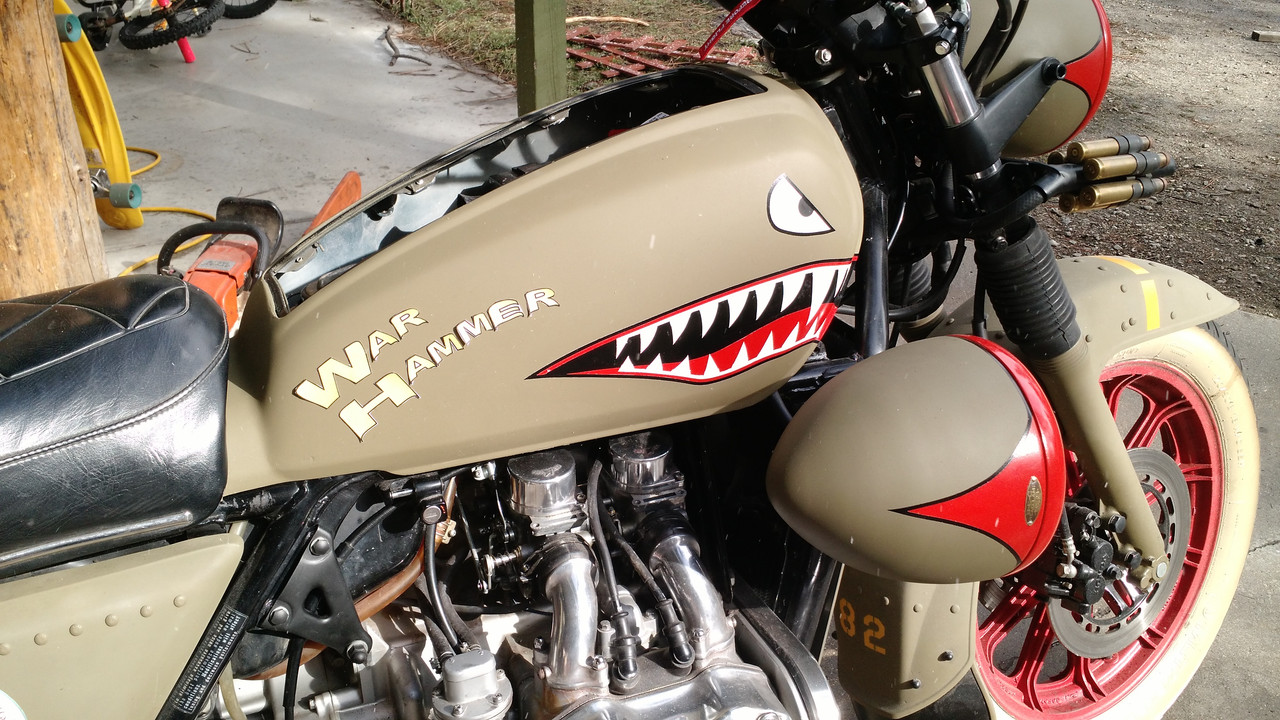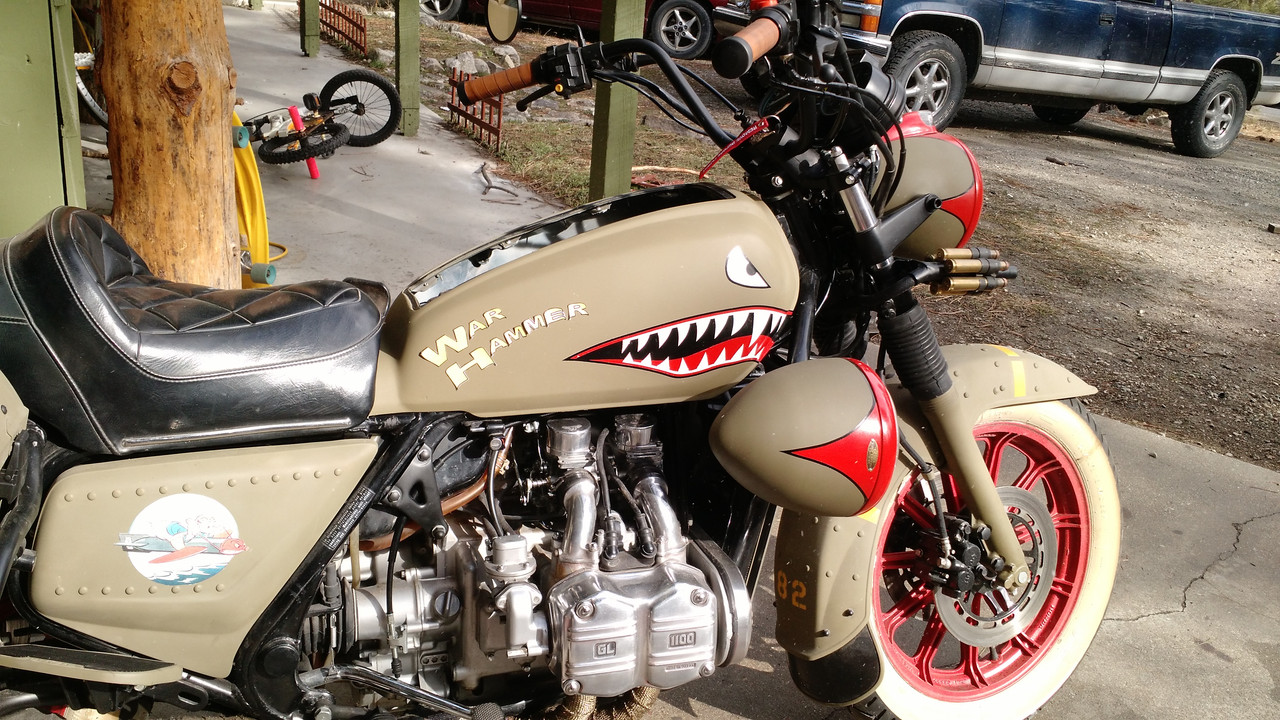 And the other side...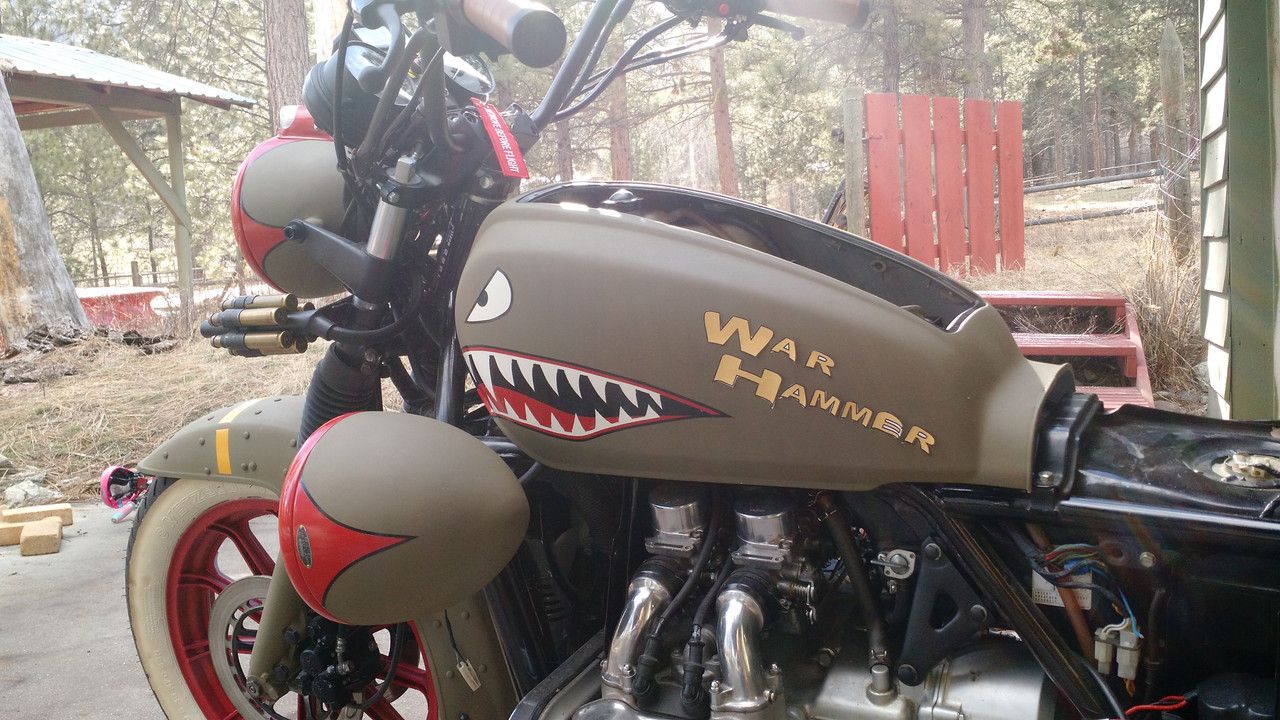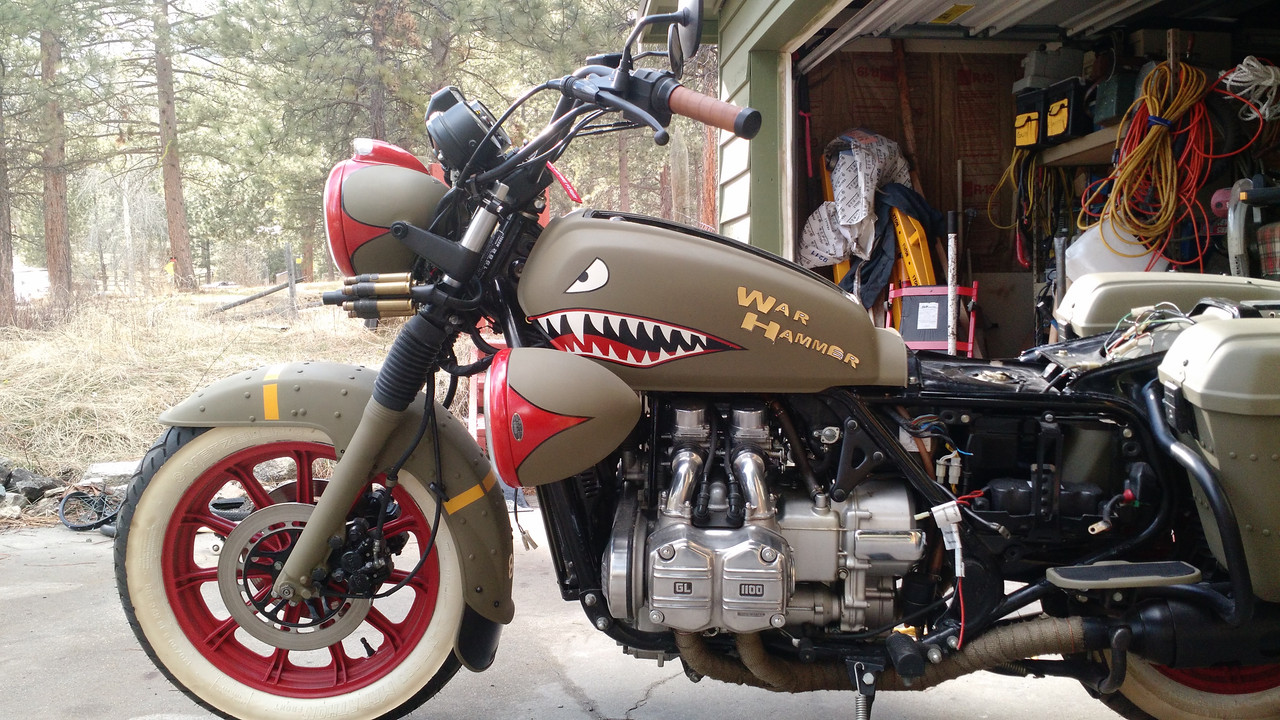 It looks great without any other decoration, but I think that last pic sells it for me. With that much space there, it feels like it lacks balance to me. I'll be running this off as a sticker, so if I decide I don't like it, it's non-destructive, and can be removed. I'm not going to say "easy to remove", but rather "can be removed"
. I think the color and size look good. Cutting out the letters would be tedious, but nothing like taping up those teeth lol. It'll take a little time to do the layout...I'd need to make sure that I get the distances/angles as symmetrical as I can. Only thing that makes that challenge on this piece is the lack of hard edges to measure from.
Oh, and on the subject of the seat... I'm toying with the idea of dying it brown, which would compliment the grips nicely I think. The big question for me is how durable that kind of finish would be...from the research that I've done, it sounds like anything else--the results are determined by the prep

. Something I'm thinking about anyway...