So, made some more progress over the weekend, though not that much. Here's how she's sitting right now...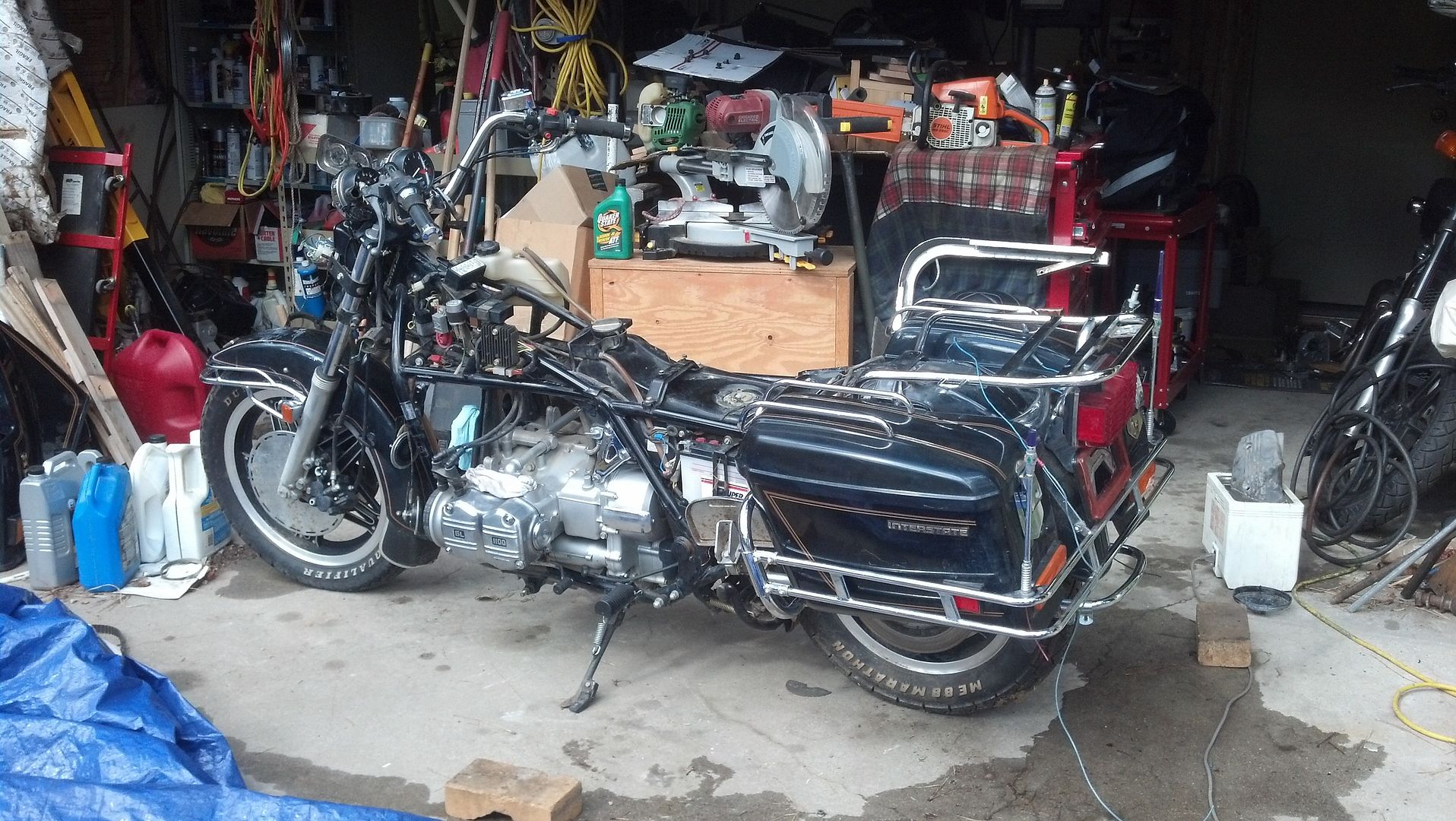 Didn't have a ton of time to spend on the bike, but I decided to see if the timing cover set could be salvaged. Decided to go this rout for several reasons: 1)I'm on an extremely tight budget for this build, and if I can restore it rather than buy it I'd like to. 2) I like restoring stuff. 3) The covers on ebay didn't look that much better than what I've got, except they didn't have the road rash (unless you want to pay for a fully polished set). 4) I don't have to wait for them to get here in order to get the head back on and try to test run it.
So, here's what I started with:
This was ground zero for the crash...the bike landed on this and the valve cover (and the crash bar), but this thing got it pretty bad. Road rash, asphalt embedded in it, on top of the usual failed clear coat and oxidation. Pretty big mess. It also had a slight, almost imperceptible bend to it from the impact.
So, it took a lot of work, but here's how she turned out: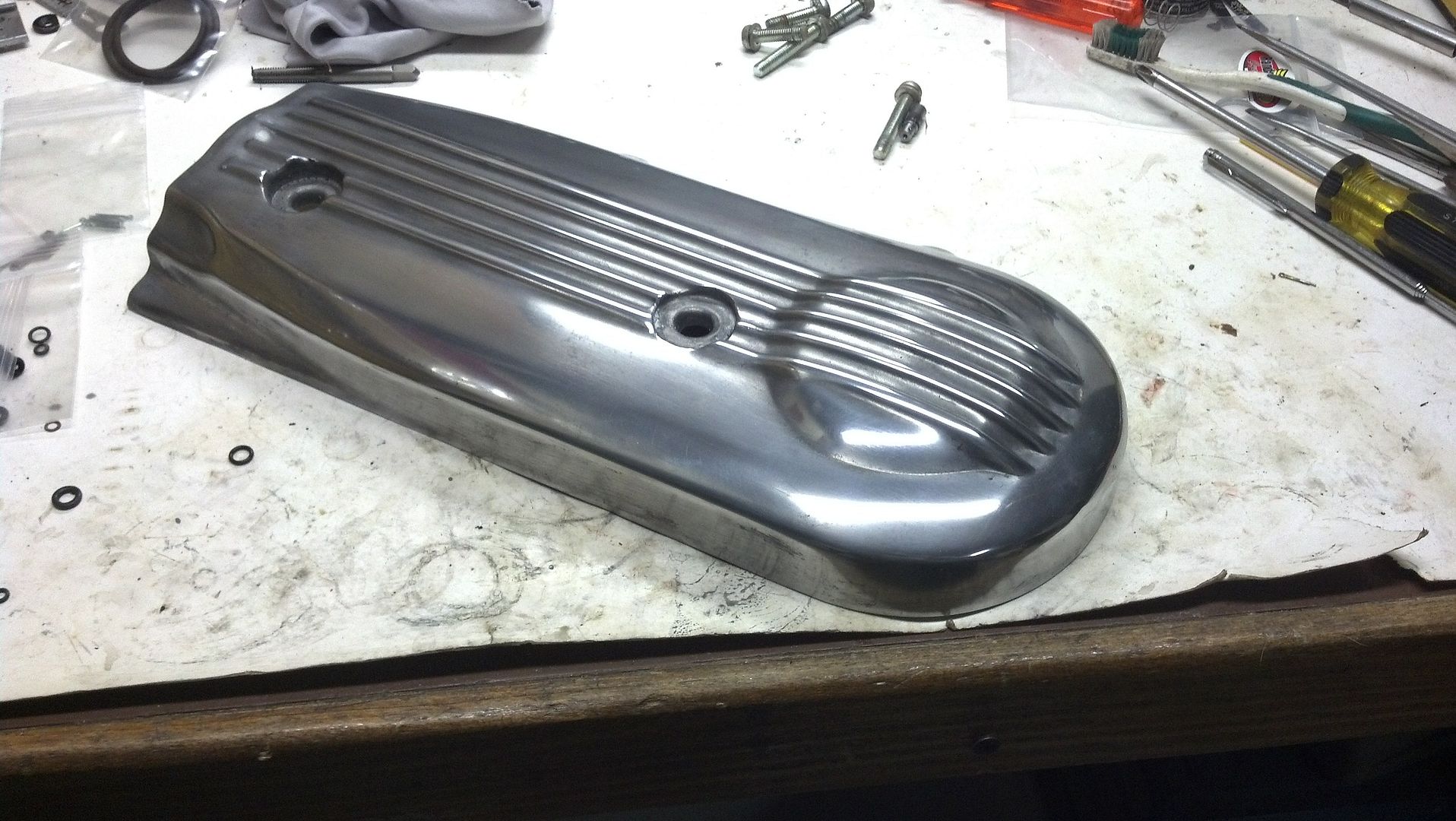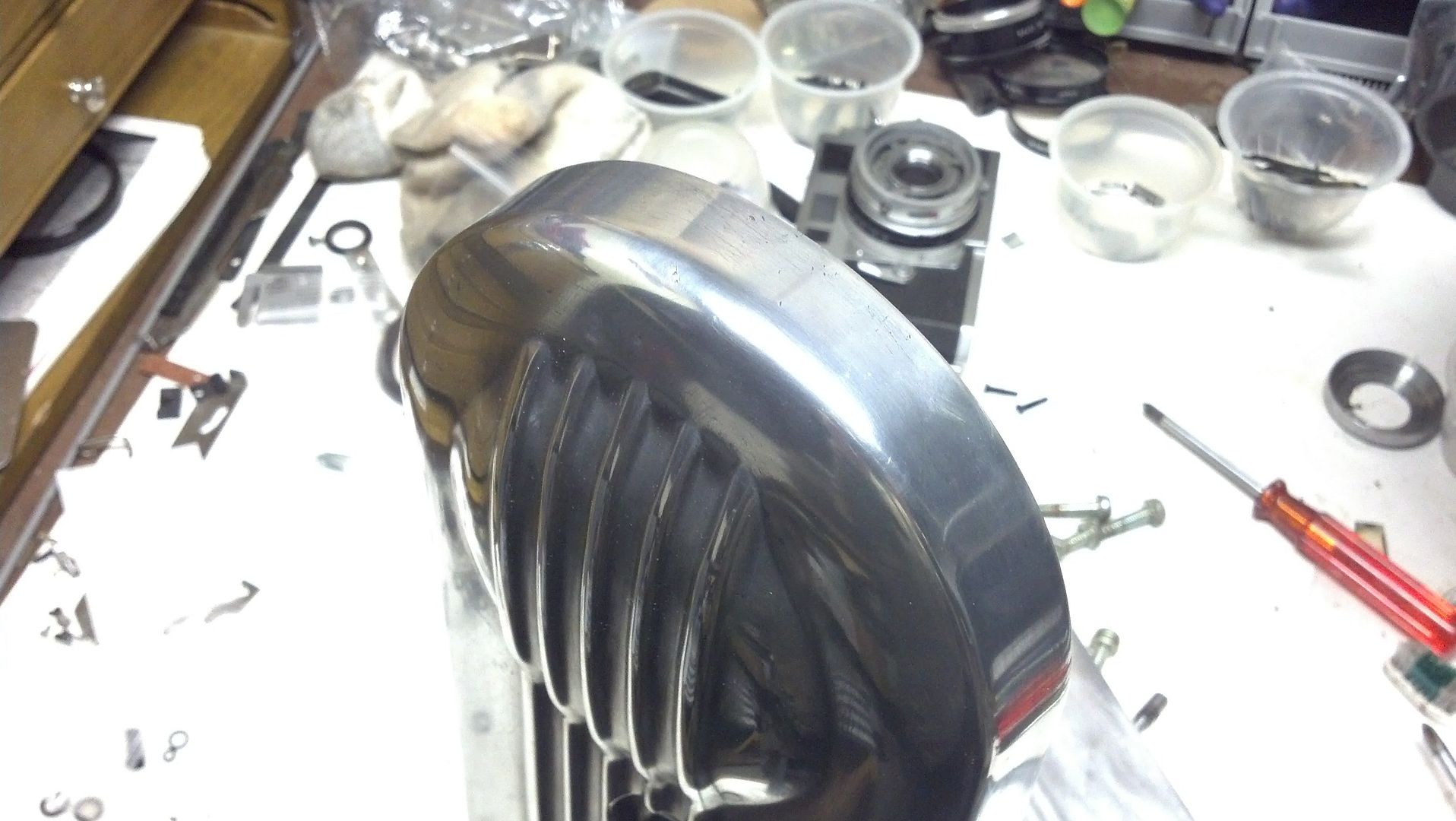 There's a lot of labor tied up in that thing, but it turned out pretty nice. Feathering the damaged spots is time consuming, and something I like to do by hand...the power tools I have would be too aggressive I think, and trying to get it smoothed out without removing too much material ends up being more of an art than a science. It's not perfect...there were a couple of pits that were just too deep to remove, but unless people are sticking their faces in my timing covers, they'll never know lol. I took a big flat file and carefully removed a little material from the underside of the front of it, so it now sits flat. The left cover has been stripped and is ready for polishing...
Clear coat isn't in the budget, so I'm going to give them both a few coats of wax for protection. Maybe at some point down the road I'll clear them, but that should work for now. I can always hit them with a little polish when I wash the bike. I have a set of aluminum wheels on one of my other rigs I have to do this with, and it's not a big deal.
Still working on the valve cover, but it should turn out nice too. It's got one boo-boo in it that will always be a little visible, but it shouldn't be noticeable unless you're looking for it.