This bike has been sitting in the barn for a little over year. Its the same year & model of the first bike I had. Plan to do a complete stock restoration.
Here she is just after unloading it. Brought it up from North Carolina. Its a 1971 Honda CB175 K5. My original one was Candy Rudy Red. Deb saids I got too many red bikes, so it might stay blue.
Started tearing it down.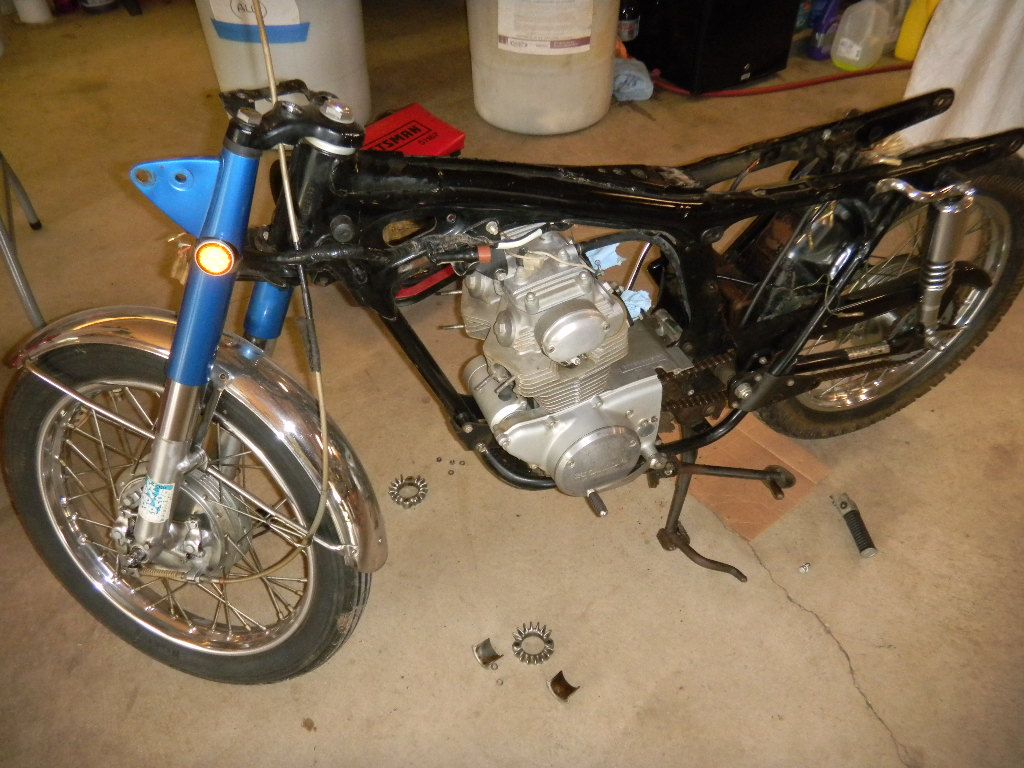 Parts & Pieces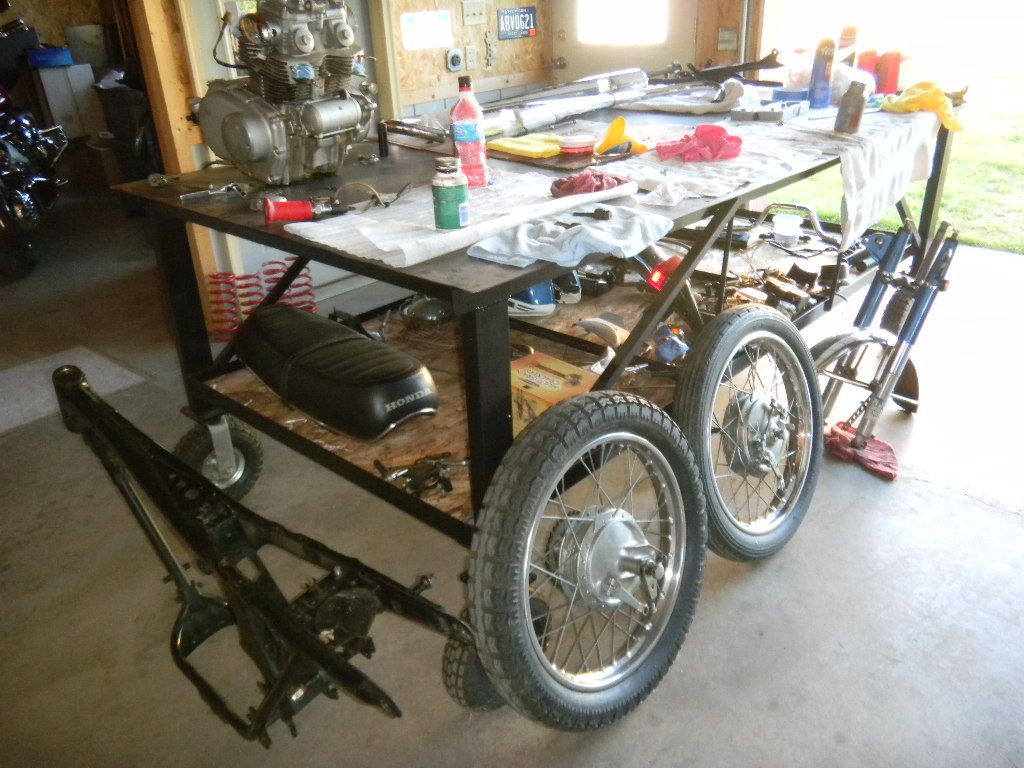 I did fire the engine before dismantling the bike. Ran "okay"
Gathered the parts to be bead blasted & powder coated. Only piece missing is the seat pan.
Forks were leaking badly. One was full of water.
Been collecting parts for a while. I like to have a separate place for them. Makes it easier for me to remember where they are...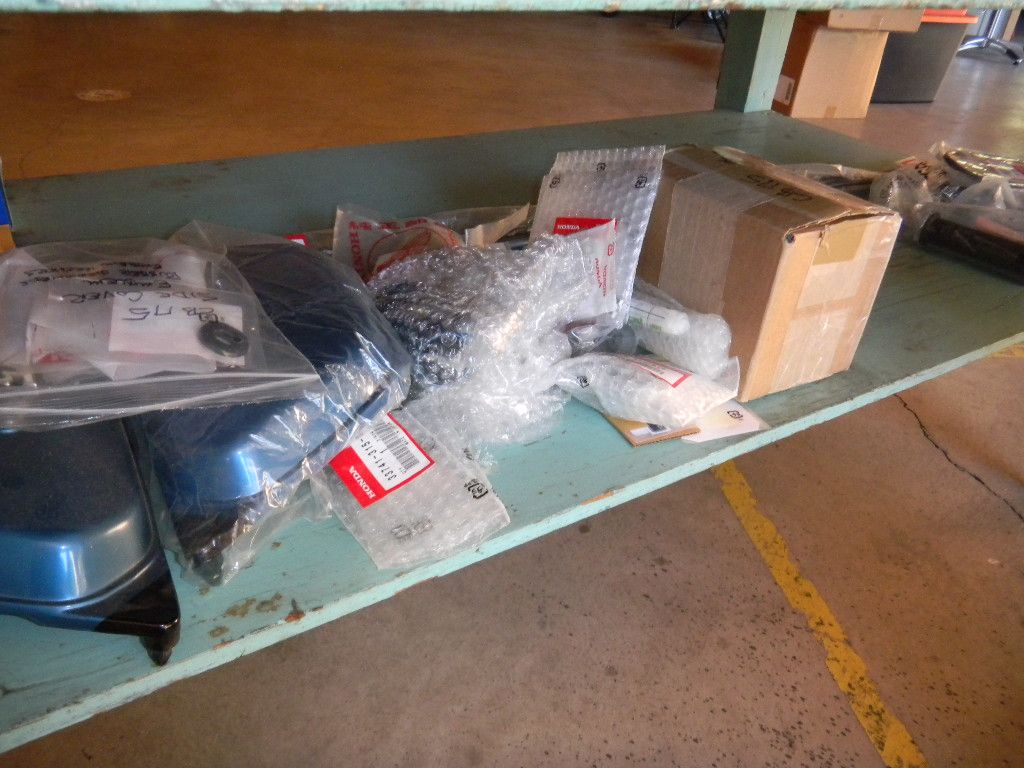 Hope to have it ready for next spring.
I'll try to be prompt with updates.