McLeod wrote:You say that you bought some Tomaselli adjustable handlebars
Ye'sir !
Here they are. "Double"-adjustable: ( more
Click HERE
)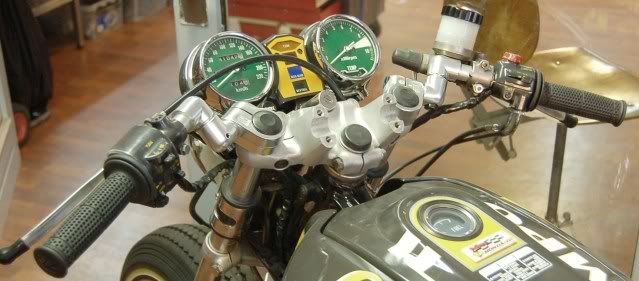 Love'em. You can adjust them to exactly the position that feels best.
Just need to clean up the top/old bar-attachment, don't I.
but what you've got on your Bulldog Bobber looks much straighter than the picture of the bars you provided.
What are the straighter looking drag bars that you've got on your Bobber?
Sorry, I don't recall the brand of the old straight bars.
Also, have you thought about integrating the cables into the handlebars and hiding them away to get a sleeker look to the front of the bike?
Nope,
but I am in the process of rebuilding ( just cleaned it up and glass-bead blasted it )
this old brake master cylinder from a CB500
to get rid of the original ugly plastic fluid reservoir, and replace it with this
good looking all-aluminum thing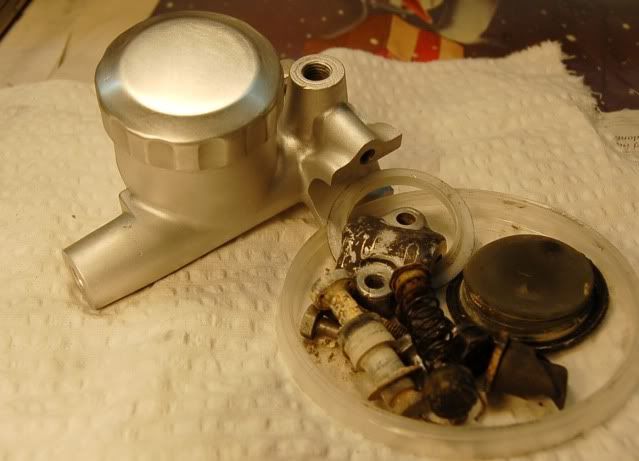 Love your work.
Thanks McLeod, for your kind words!