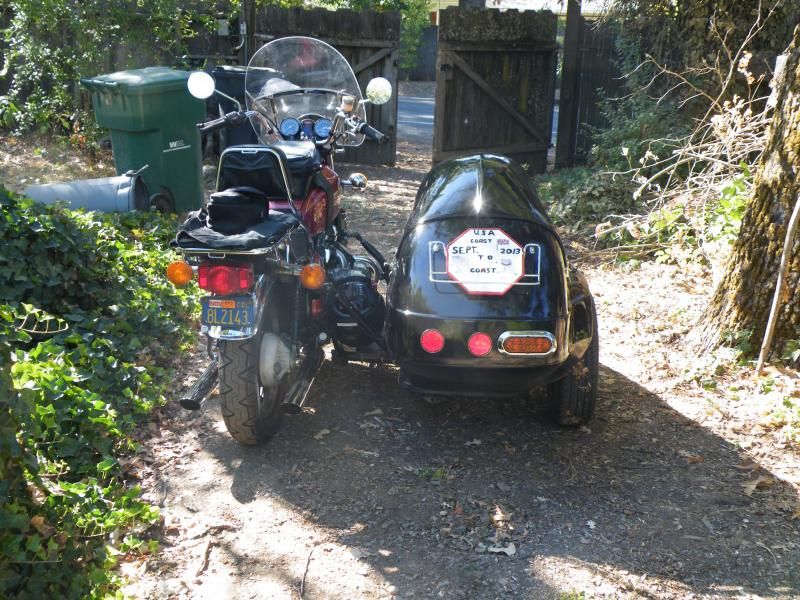 Here is the hack with the sign I made. I'm all packed and ready to meet Dave Morgan, Frank, and the two Brits, Alex and Martin, in Ukiah, to ride to SF. Dave and Frank put together a pair of KZ1000 police bikes for them to ride coast to coast, and then ship to the UK. Frank rode his new to him Kawi Drifter, and Dave also rode a KZ1000.
This is a pic of us at the Golden Gate overlook...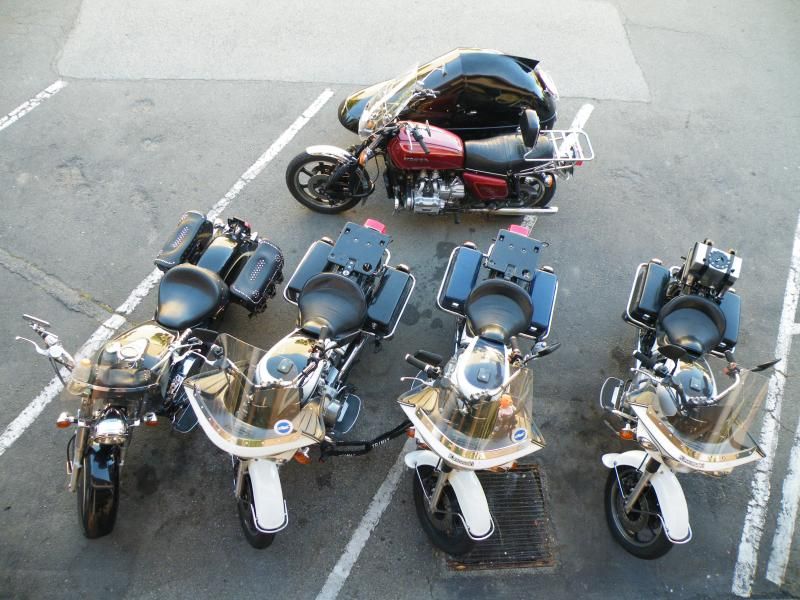 This is an overhead shot at the first hotel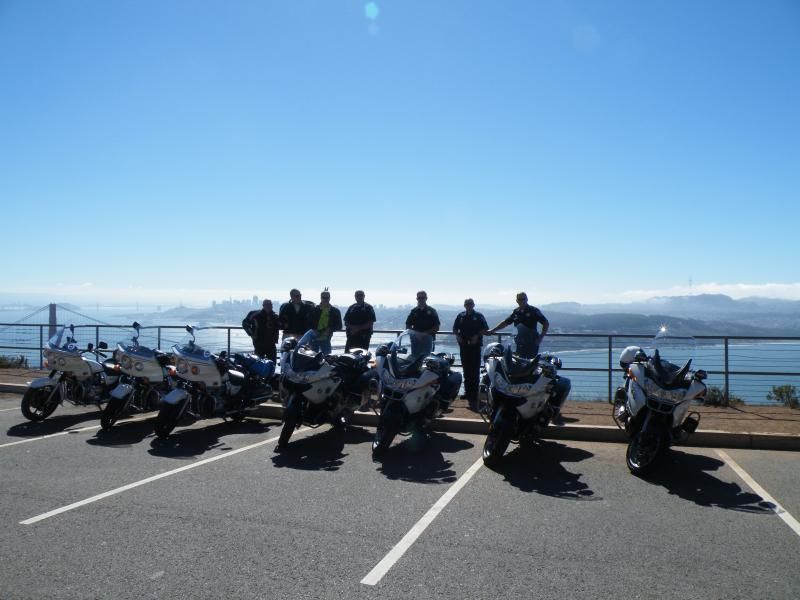 Since I had local knowledge, I led a little around the surrounding area; this is at the Marin Headlands where we ran into a Santa Rosa Policebike training ride. These guys were fun and we parked all the police bikes together for this photo op. More later...