Need to clean it up a bit and take some pics on a nicer day with a better camera...but I guess it's kinda finished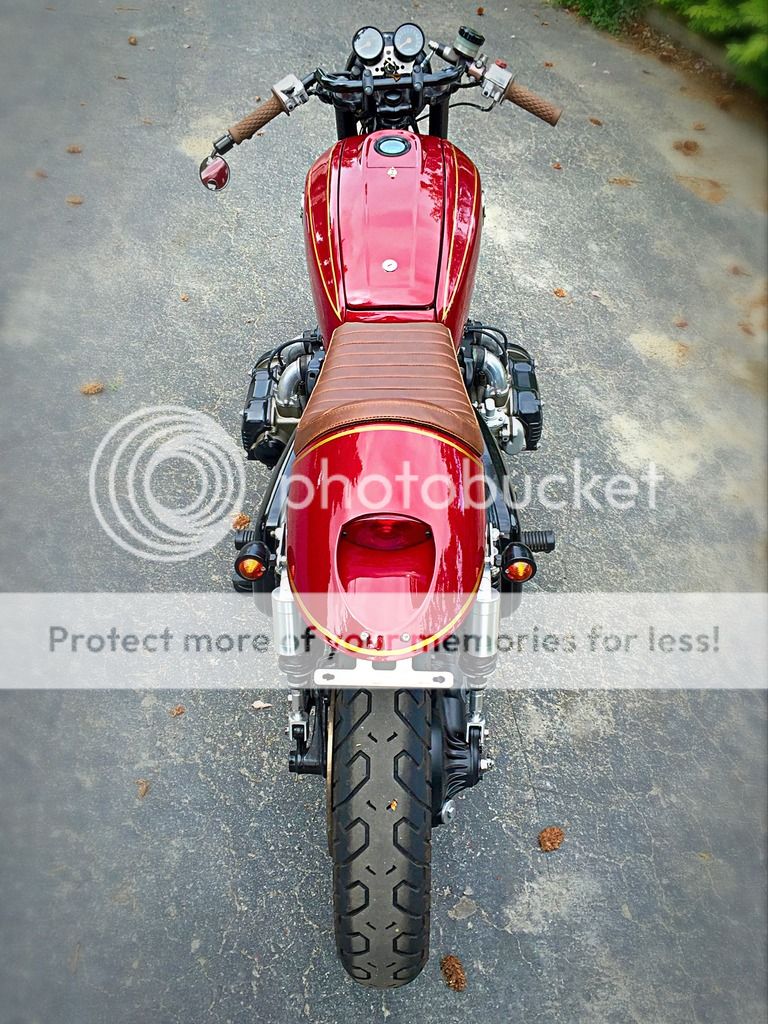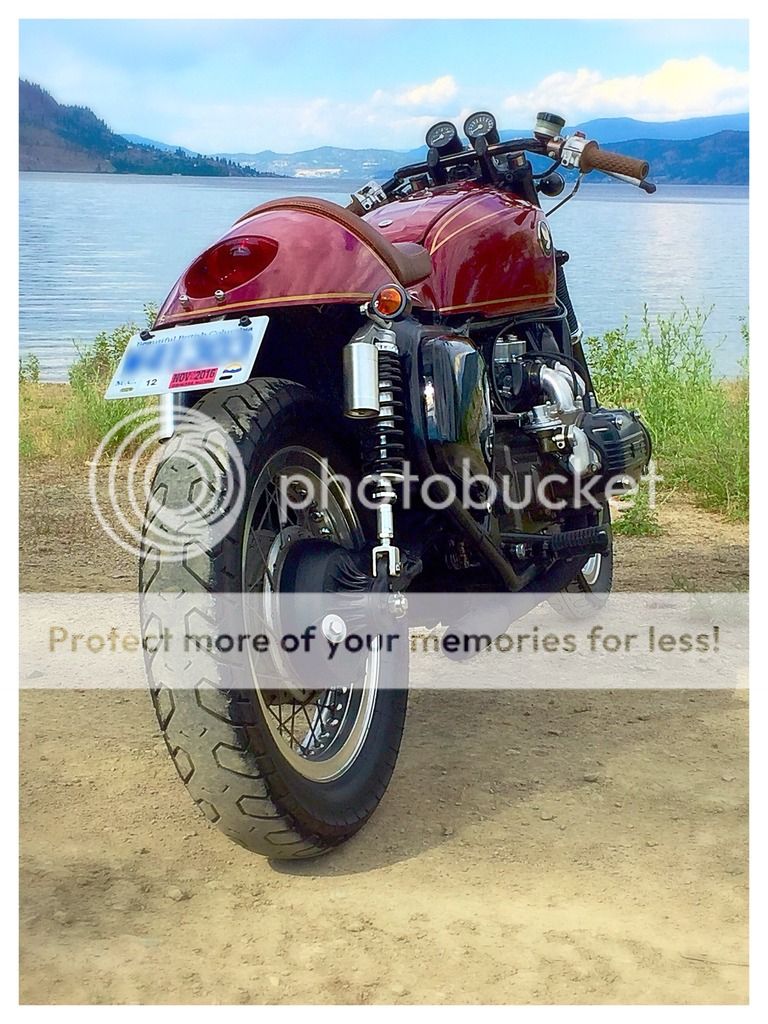 ________________________________________
Hi all! I'm going to apologize for the length of this first post as I had meant to start a thread when I first started and didn't, so this is catching up on a few weeks worth of work. Soooo here we go....
I posted a few times last spring when I got my 75 on the road after sitting for nearly ten years. Long story short...the motor ended up detonating in September and after bringing it into a local shop last month to see what the damage was, it turned out it was going to be cheaper to source a replacement engine. It was then that I decided I was going to do a complete tear down and restore / modify into a cafe style bike.
Here is what I started with:
Managed to pick up a parts bike and solid spare motor and went to work tearing everything down to the frame
I shaved a few things off the frame before paint, like the rear peg and muffler mount and the helmet lock. Frame got a few coats of semi gloss black. Every part of the bike is getting cleaned up and either painted, polised, or powder coated before re-assembly. Right now every piece of chrome trim as well as various odds and ends like the battery box and radiator brackets are off at the powder coater getting a semi gloss black finish and in the meantime everything I couldn't or didn't want to get poweder coated got painted.
For the motor I chose cast iron engine enamel while the valve, timing belt, oil filter and clutch cover are getting the semi gloss black PC. The starter was also painted black. Let me tell ya, cleaning 40 years of gunk off the motor to prep it for paint was no easy task, but after many hours and some help from a friend with a fork lift I got it done. The paint will be cured this weekend and the covers will all go on after that. I'm hoping to get it back in the frame on Sunday.
I also purchased a new clutch and timing belts which will go in before re-assembly and a complete set of new gastkets. With all the restoration work well under way it was time to start planning what I needed for parts and what I wanted the final product to look like.
In the end I decided not to chop up any of the stock parts as they are all in great shape and I ordered a new front fender (Ducati 750SS replica)
Parts started showing up so I worked on some mock ups
I plan on covering the seat in brown leather and I'm working on a couple of possible paint schemes
As of right now I'm leaning towards the grey and white with a black pin stripe and a solid grey side cover, all in matte finish. It will take some work to find a grey that won't clash with the cast iron engine block so I will have to see what I can do with that. Originally I had planned on the body work all being black but I'm now moving away from that into what I think are more classic "cafe racer" schemes.
I also refinished my gauges (should have painted the needles red! too late now)
That's where things sit now. The powder coated parts will be ready to pick up tomorrow and hopefully this weekend I will get the engine back in and at least a rolling chasis again. With the exception of the signals, bar end mirrors, front fender and piggy back shocks, all my other parts have arrived. I am attempting to do all of the work on my own and so far it's been going well (fingers crossed). I've never taken on a project of this size before and I'm really hoping the finished product is worth it. However the list of things I have yet to tackle is still pretty long, but I'll update as I go along