This past Saturday night I was preparing to take the trusty Wing for a cruize-a-round. I pull
in
the clutch lever, snick her into gear and start heading out the drive way--Uhh... the clutch lever is still pulled tight ! Hit the red switch. WT%$. It seams my brand new clutch cable broke at the LEVER (and I even sprang for the expensive one). Well I know my local guy would make good on it but they're closed until Tues. But I have got to show off this baby tomorrow at somebodys local Sunday get together. The following is how I think my hero Rube Goldberg might have saved the day.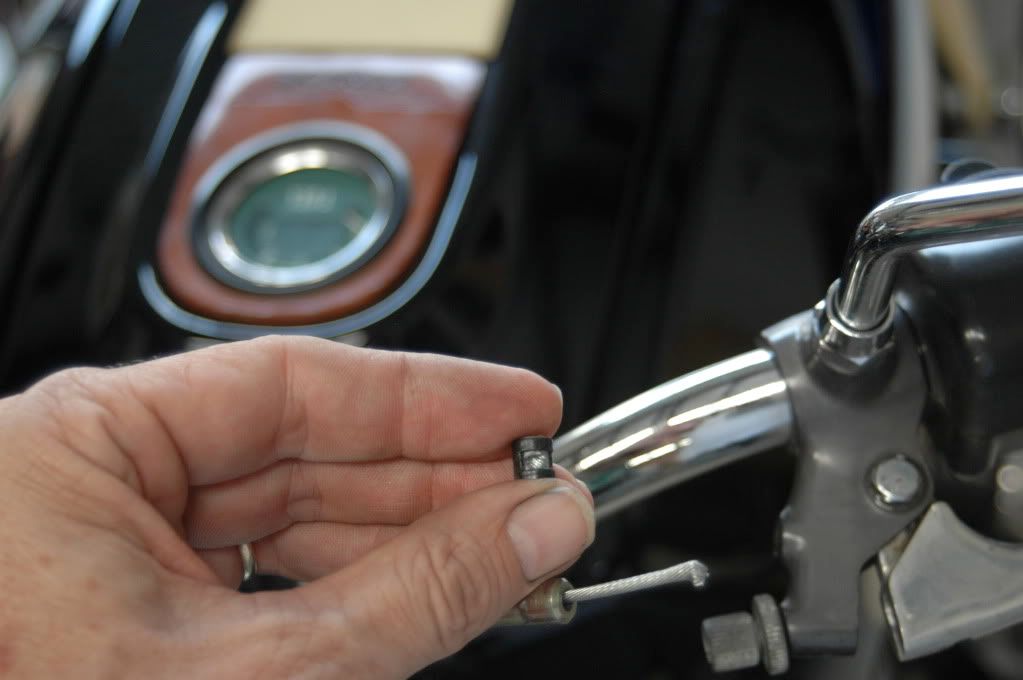 As you can see someone was asleep at the swedging machine. Cable pulled out of the lever lug (actually amazed it worked as long as it did)
The Plan; Using some brass stock, repair cable without removing from bike and hopefully be riding before Tuesday.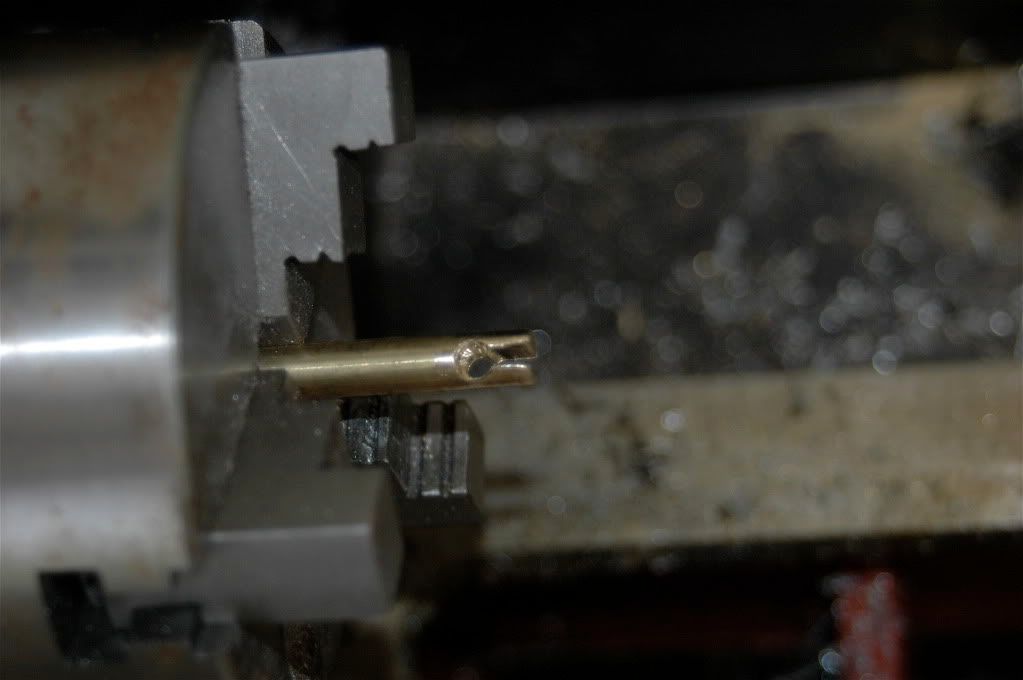 First thu drill 1/8'' hole
in
a piece of 1/4'' solid brass (I went about 3/8'' from end I'll trim to fit later). Follow up with a 5/32'' recess just enough to get bulge caused by factory cut to fit
in
(see plan). Lastly use a cut off wheel to lay a slot to cable pass thru.
Before slipping the brass core over the cable I sweated some rosin core solder on to the cable end (rosin core will not attack the steel cable over time). This will allow less heat to be used on the next step.
Using some #132 brass tube (9/32x.014) sleeve BOTH sides of the cable end core. Sweat solder the whole thing use cutoff wheel to remove excess and tidy up with a file.
The job took less than 45min. and the brass can be bought at Ace or hobby shops cheap. I'm probably the only person this ever happened to(I confess I did not do a search), but thought it would make fun reading.
Ric