I decided to bring the LTD into the 21st century as it relates to the gauge lighting. I read the thread Roady put together with his yellow hands and all. Then I read Fred's post that included all the techno stuff about footpounds and kilojewels and what not. I decided that if my two idols could do it so could I. Easy right? I am going to show you two pictures and then there will be a quiz.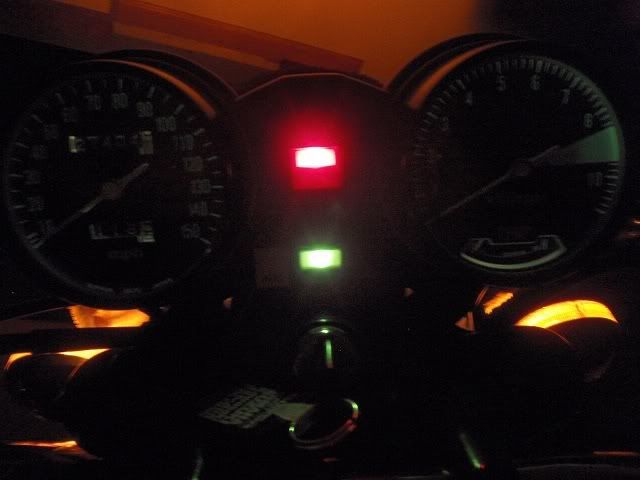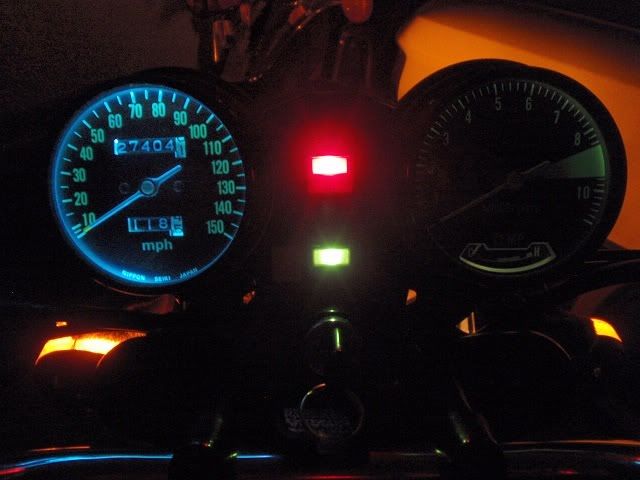 How would you best describe or explain the difference between the two photos:
1. Ernie took the time to document the lighting in the gauges before he started and in the middle of the project after the lights were in the speedo.
2. Ernie is a complete idiot and did not consider that there are 2 (TWO) bulbs in each gauge before ordering them from around the other side of the world somewhere in China.
3. There is No difference, it is a trick question designed to cornfuse Fred and Roady.
_________________
Hope for the best, expect the worst and take what comes!
1977 Candy Sirus Blue Wing (gone but not forgotten!):
Ernie's 77 Resto
1998 Yellow/Creme Valkyrie (sold):
Valk Redo
1976 Sulfur Yellow Wing (sold):
Melloyellow to live again
1976 LTD #1353 (my new love!):
And away we go . . . . LTD style
1970 CT90:
Had too much time on my hands so . . .
1/4 of 1975 Wing #898 (Sold):
Team 898 - raised from the ashes