Thanks
The Gilmore show is coming up this weekend. I've been telling myself each year "I'm going to enter next year". Well... its finally happening. I've put some finishing touches on it.
The tach/speedo in the previous photos were aftermarket ones that looked good, but weren't period correct. For example; the trip reset was coming out the side. The original is out the back. I had disassembled the originals, cleaned & lubed the internals, reset the mileage, new overlays and tested them. Up to this week I didn't have a good way to hold the bezel in place to put every thing back together. Then there was the dreaded bands to put back on.
Here's some details
Read on the forum where others had used 4" PVC, cut in half and hose clamped together. So, off to the hardware store...
Ended up finding a 4" PVC sewer connector. The ID was a little too small.
(wrapped the bezel in blue tape to protect the powdercoat)
Machined the fitting on the lathe so the bezel fit snug
Now it was just a matter of holding everything together. The fitting held the band tightly also. I used various screwdrivers to bend it over, little bit at a time.
Photo was taken after the fact with a different gauge, but shows how it was held. Not sure what happened with the original photos... think they went to megabyte heaven
Finished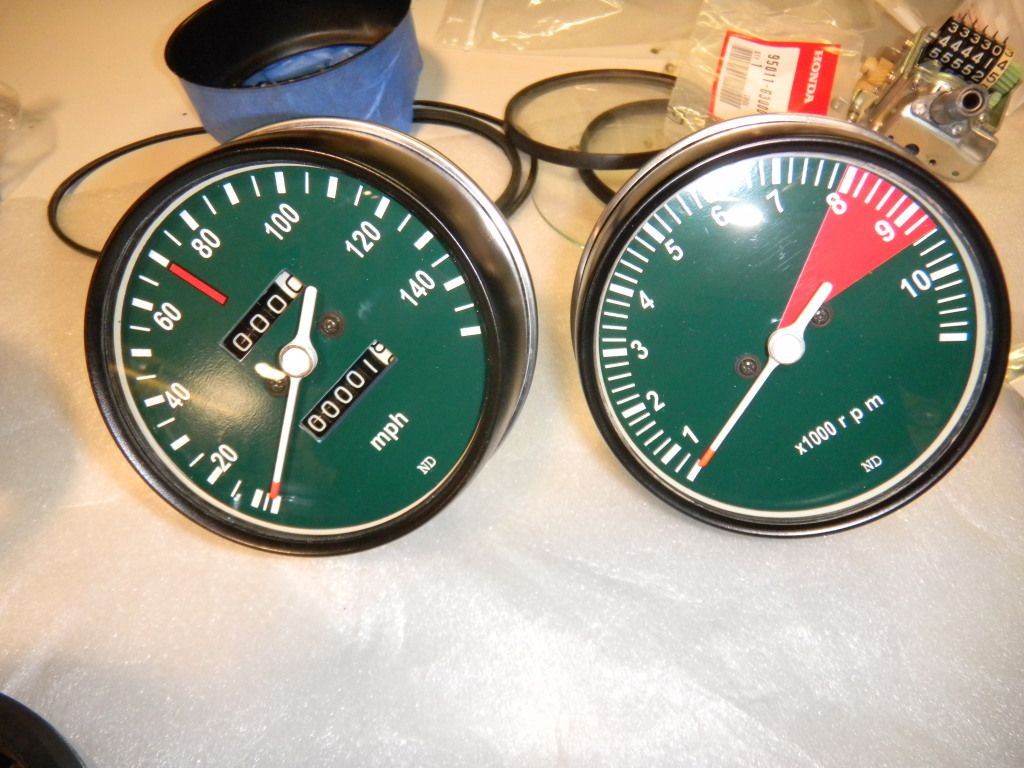 Keep in mind this bike doesn't see the light of day much (personal problem, I'm working on it...)
Hadn't started the bike since May, and it needed to have the carbs sync'd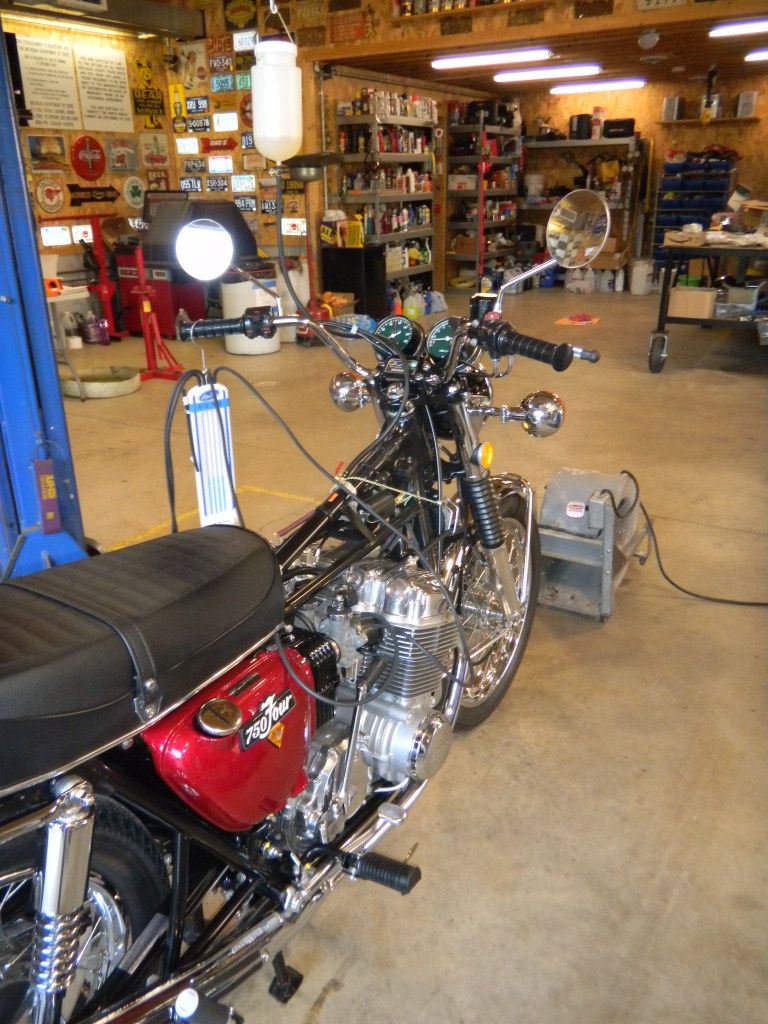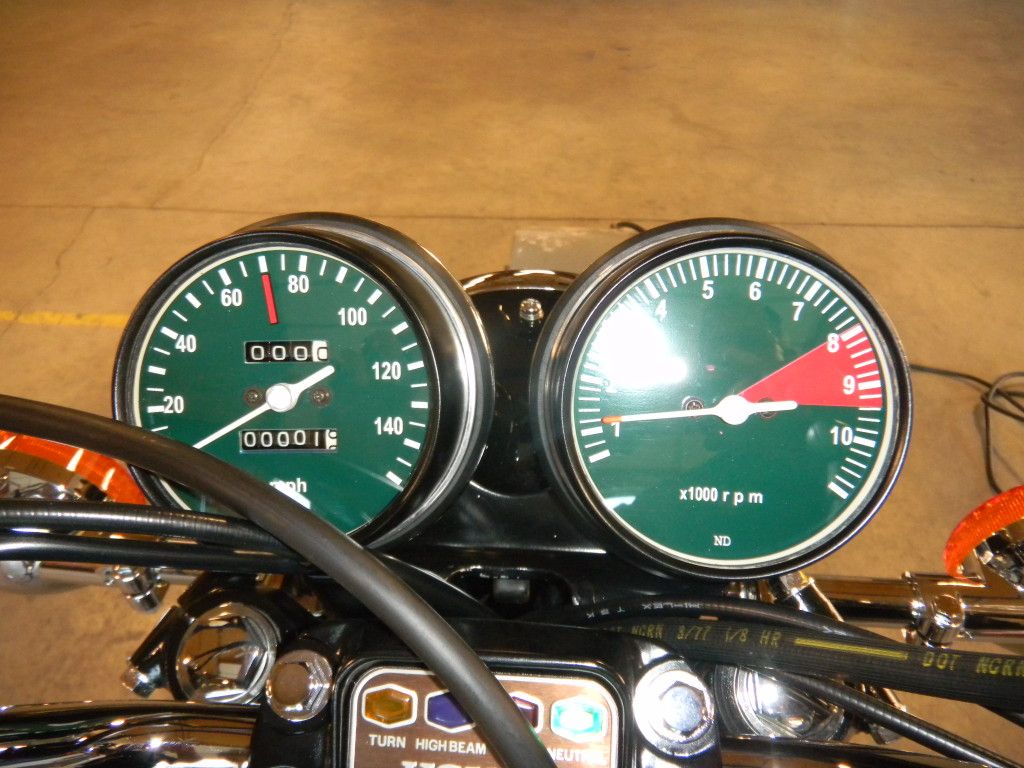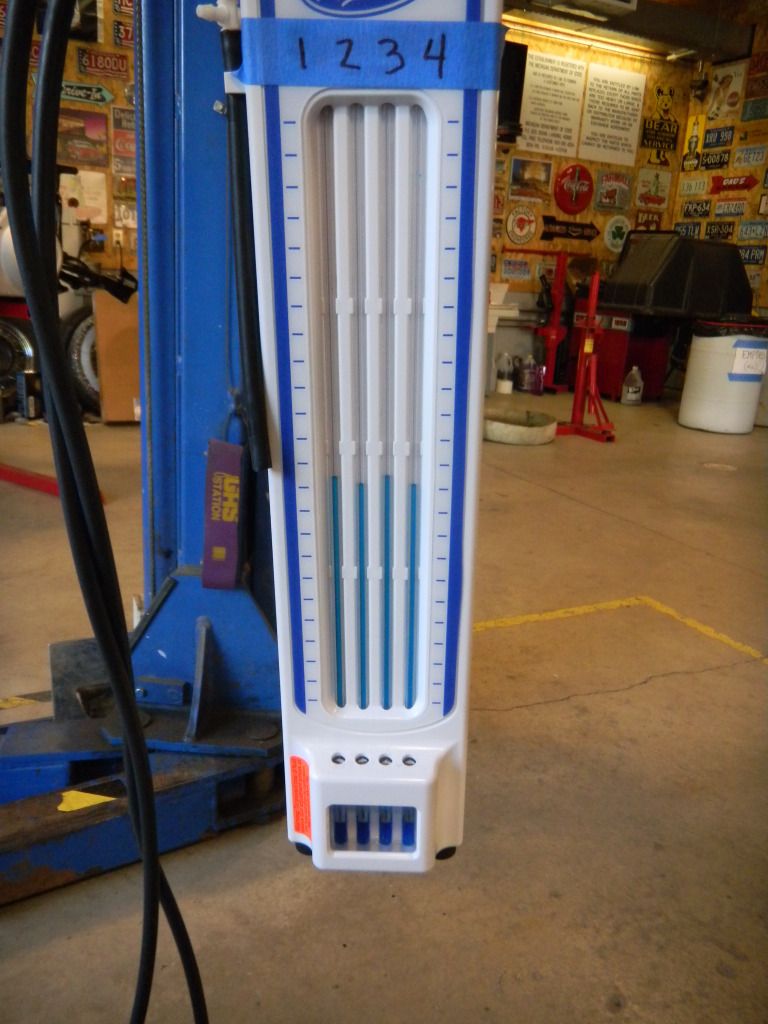 Got underneath it and the oil sump cover was asking to be shined up a bit.
The engine runs strong. I've put about 50 miles on it.
_________________
-Ray
1977 GL1000 - daily driver
viewtopic.php?f=30&t=40398
1975 CB750K5
- stock restoration
viewtopic.php?f=13&t=40426
1971 CB175K5
- stock restoration
viewtopic.php?f=30&t=43695&start=0
1972 CB350 - resto-mod cafe project
viewtopic.php?f=30&t=47429
2004 Rune
- cruiser
1977 CT70
- swap meet scooter
"Remembering the Past...
Liv'n the Dream
"