I am just getting started on my first bike build. I picked up a complete 1983 GL1100I project with 11,000 original miles. My current plan is to end up with a white 'bagger' with Indian style headlight and round spotlights, so if it follows the same path as past projects, it will end up cafe style with led lights
The tank is rusted inside and the carbs are frozen, so I have not started it yet. I have new belts/hoses/plugs/etc. on the way. I plan to get it running good then tear it down to the frame to clean and paint.
First day in it's new home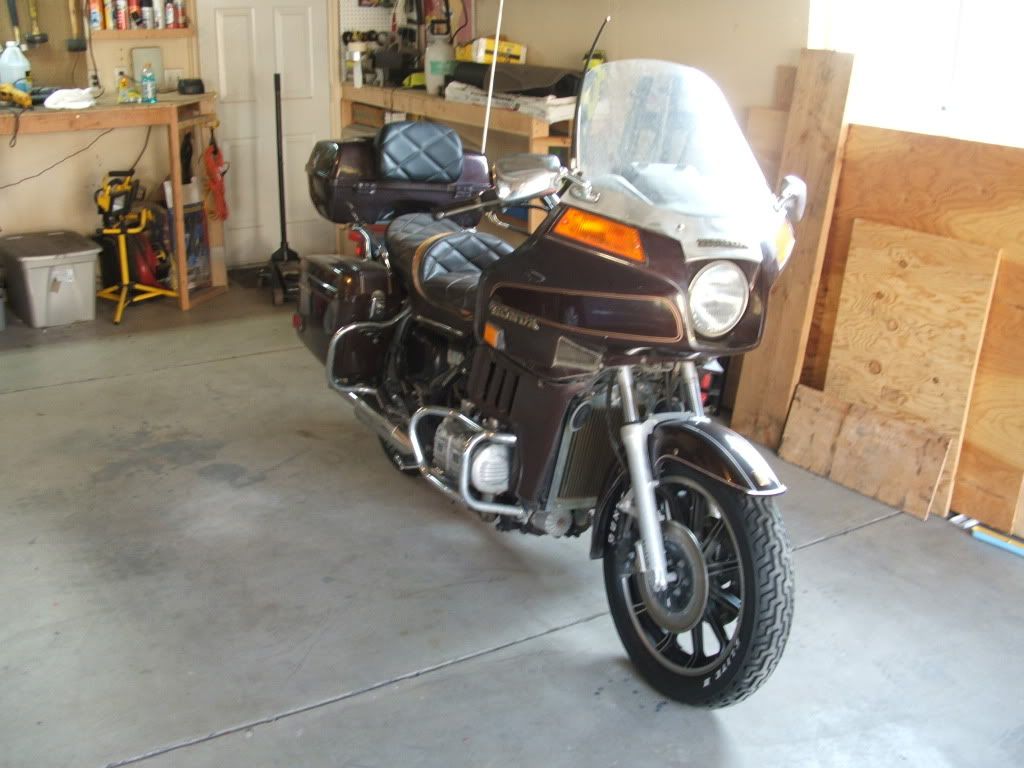 A little disassembly
Radiator and timing covers pulled
I will post updates as they happen, and look forward to getting this on the road again.