Here is an update. I worked on the bike again this morning before work. Some current pictures are attached.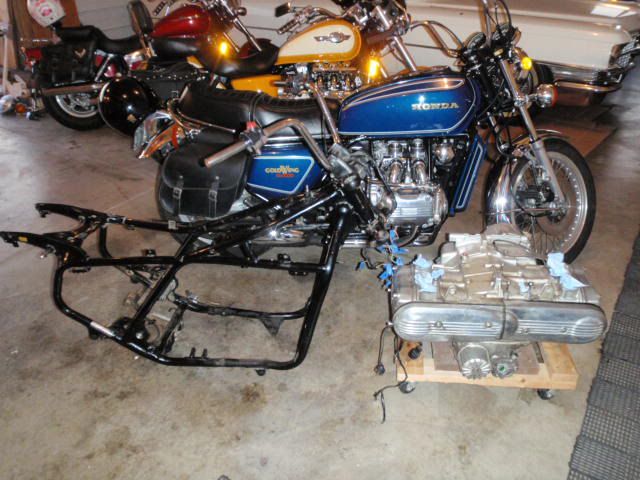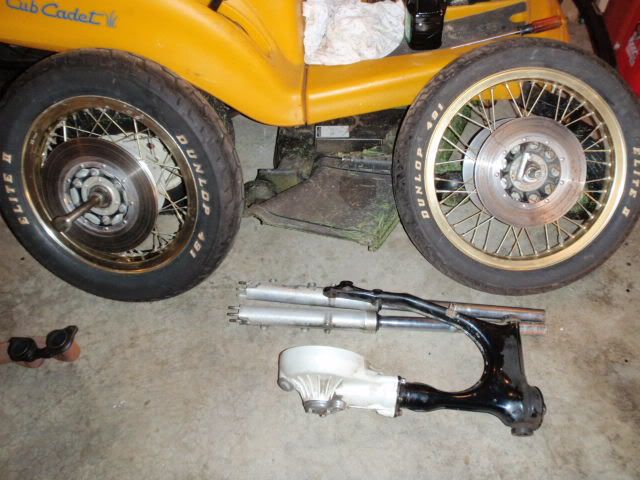 Yes that is a real cannon! Doesn't everyone have one? Anyway, I took off the valve covers and it looked like new in there. Timing belts and tensioners looked good so I'll just run them as is. I am making up a list of things that need to be done. I am still looking for that left side cover. It appears to be the holy grail of the GL1000. I talked to Dave at Cycle psycho, and he just laughed. I will probably end up painting two new side covers to match as best I can. Maybe I can at least find an emblem. Where can I get the paint for those covers, if any of you know. I found that I am also missing 4 pieces from the tool kit. I suppose that those are also part of the holy grail. (screw driver grip, ratchet handle, 12 mm socket and points file). I am beginning to feel like Monty Python on my quest! It may take some time, but we shall see.
I was also wondering about the right controls for starter and kill switch. Mine also has an on/off switch for the headlight. Was this original or was it replaced from another year bike?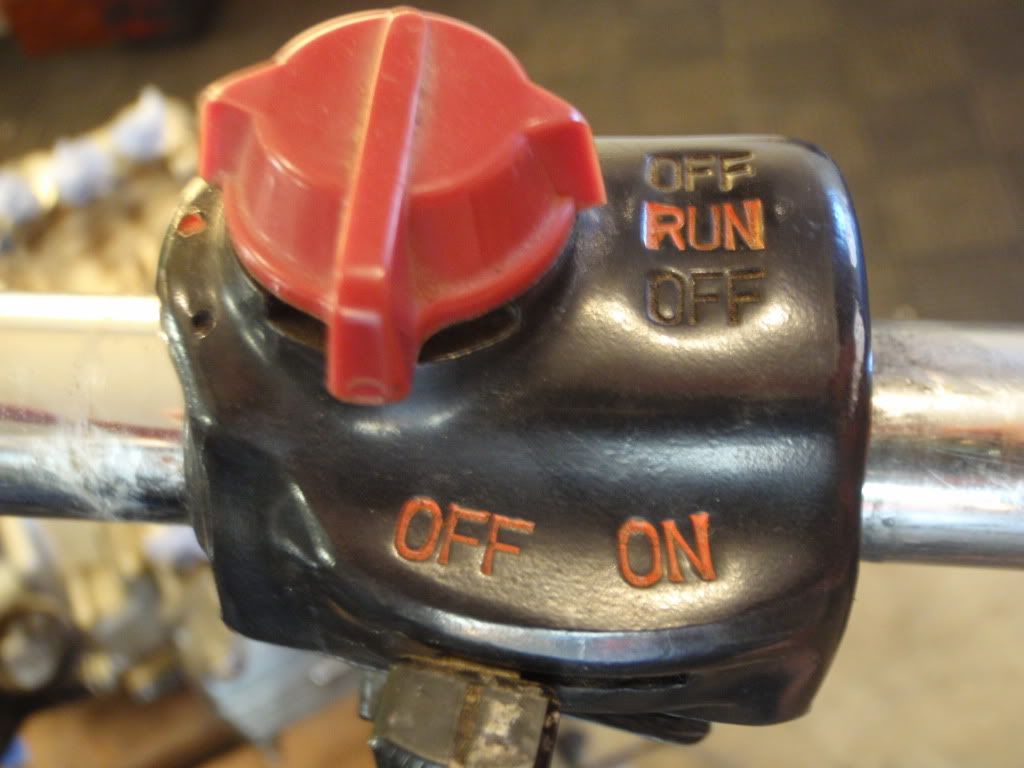 Thanks for joining me on my journey. ernie
PS. Just kidding Roady about using the timing belts!
_________________
Hope for the best, expect the worst and take what comes!
1977 Candy Sirus Blue Wing (gone but not forgotten!):
Ernie's 77 Resto
1998 Yellow/Creme Valkyrie (sold):
Valk Redo
1976 Sulfur Yellow Wing (sold):
Melloyellow to live again
1976 LTD #1353 (my new love!):
And away we go . . . . LTD style
1970 CT90:
Had too much time on my hands so . . .
1/4 of 1975 Wing #898 (Sold):
Team 898 - raised from the ashes