Well it took me a couple of tries, mock up and tear down but this is what I came up with for the exhaust system. I started with GL1200 headers and sent the vapors through a pair of HD 22'' muffs (salvage finds $100.00). The headers needed some mods to fit to clear kickstand and point tailpipes in the right direction.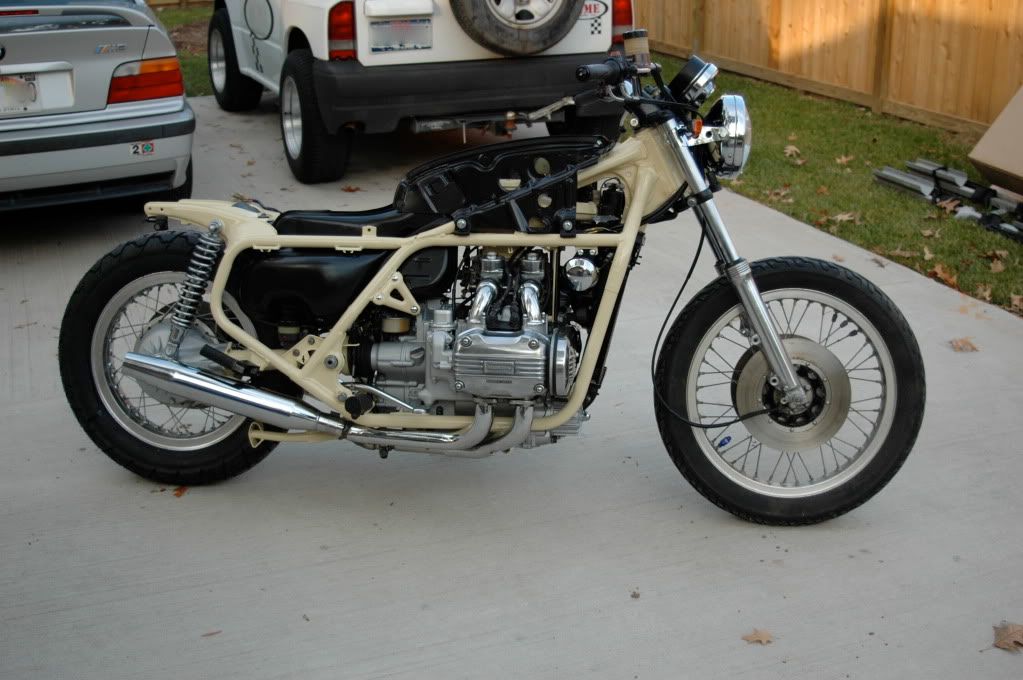 Yes that is a zip tie holding the centerstand up. I used it while fab-ing a rubber bump stop.
The mufflers appear to block axle removal but when you pop the shock bolts out, the wheel drops down and the axle slips out without removing exhaust. Hey check out them shiny shocks and springs.
_________________
If we can't fix it, we can fix it so no one else can.
____the CONDOR 2011 BOTY_______________________________ Ol' Sparky - Dec. BOTM
_____________________
'76 GL1000 the Condor
'80 GL1100 Black Dress
'81 GL1100 Red Dress(in worx)
'81 GL1100 Lucky #13(in worx)
'83 GL1100 Ol' Sparky