Some of our members didn't know what pounding out a gasket ment. This is the way I was shown how to do it a long time ago. This may not be the only method but it is the way I was taught . Hope this helps explain.
First you need gasket material a ball-peen hammer one sized for the job at hand!! And the part you are making a gasket for.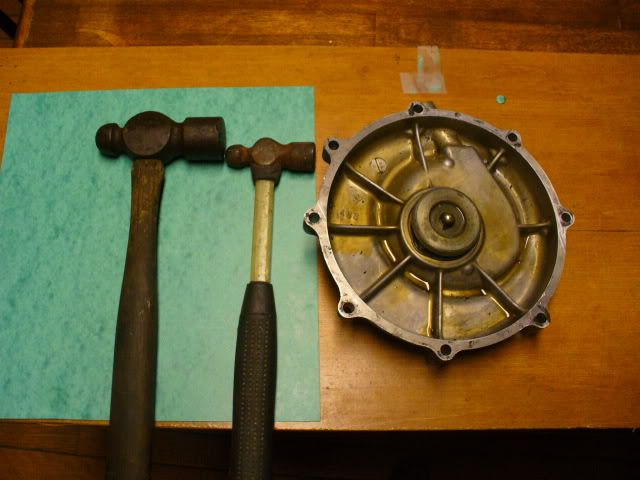 Seeing that its for the clutch cover I cut a hole in center to make it lay flat.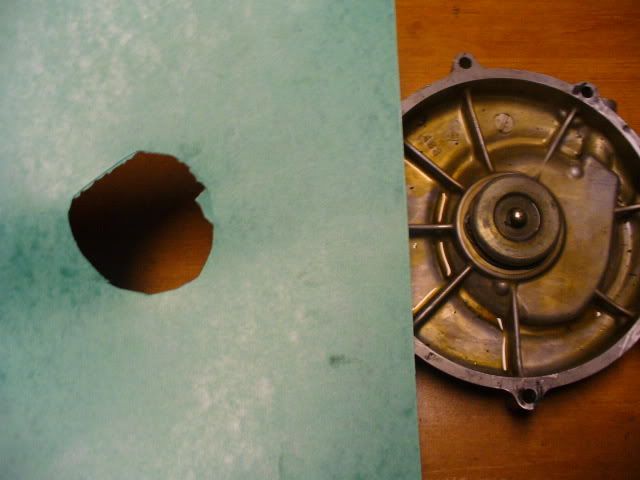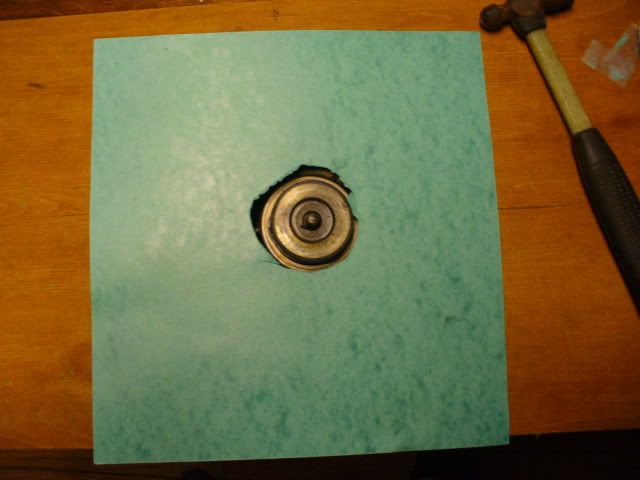 Put gasket on part and hold it so it won't move. Then gently tap with peen side of hammer (thats the round end)
Work your way around gently, when you get to a bolt hole tap until gasket material is loose. Now this is the reason this hammer has a round end! Its for nice holes.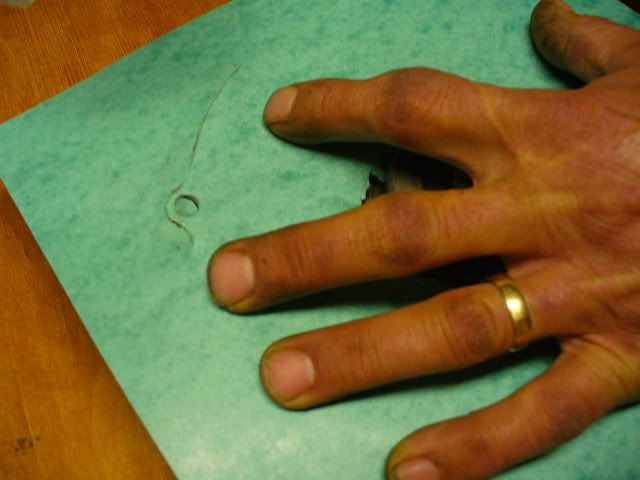 Then punch out loose part with a pointed object. Put a bolt in hole to keep it in place.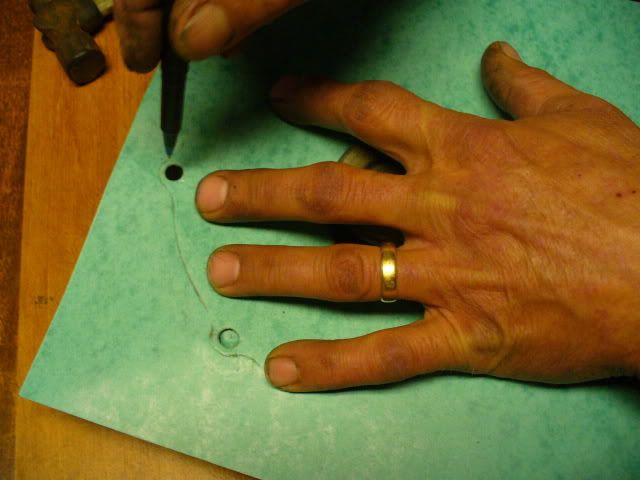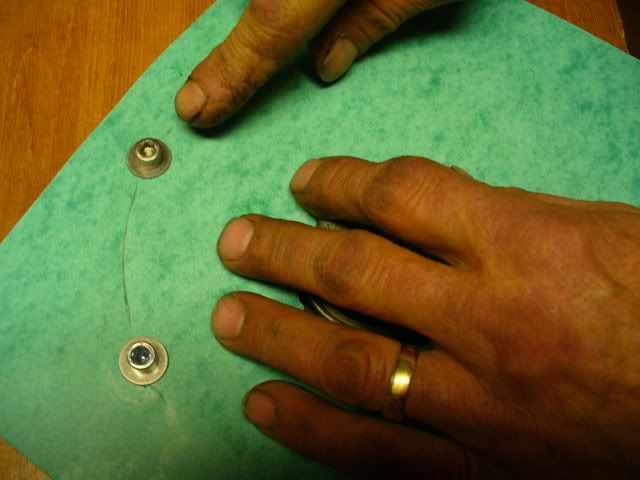 Keep tapping all the way around. As you get to another hole tap tap tap and put a bolt in.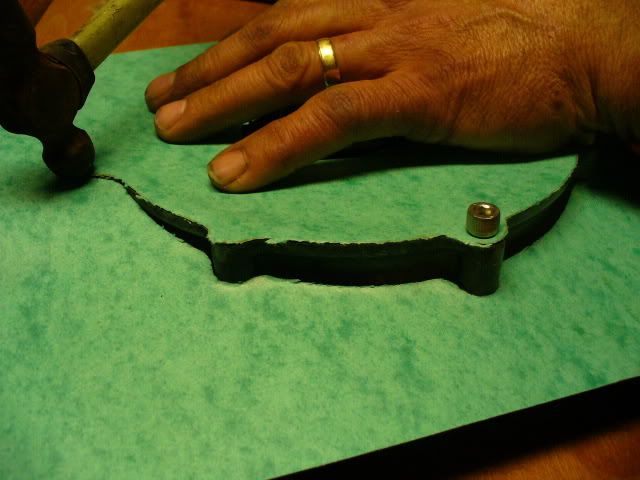 When you have got all material seperated it time to start on inside. You tap all the way around till gasket is cut.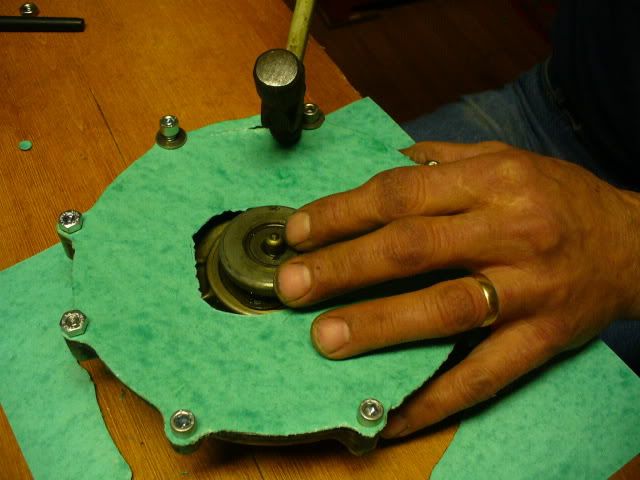 If you have done this right this is what you end up with.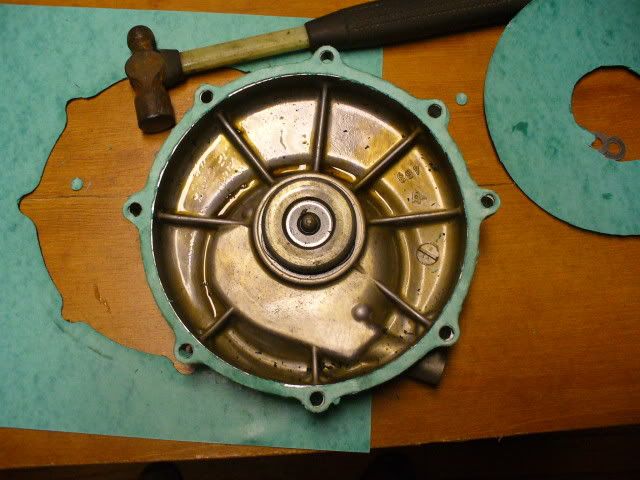 Hope you noticed that I used a small hammer. With lighweight parts you don't want to do damage to them. When I use to make gaskets for large steam pipes or water pipes they had cast iron rings. We used a B.F.H. and hit it hard ( not tap tap) but RAP Rap. So if you do decide to try this just remember to go slow and lightly.
_________________
love new ideas for old wing's. AS I have three and am always working on them