(NOTE, 5/1/2012): This started as a "keep my hands busy cuz I'm quitting smoking" build. That lasted about 9 months and then I got back at it.
)
I have this brand new '80 GL1100 sitting here, ready to put together. It's NOS, direct from China.
First chore was to take one of Winnie's side-covers down to Advance Auto Parts and find a similar paint.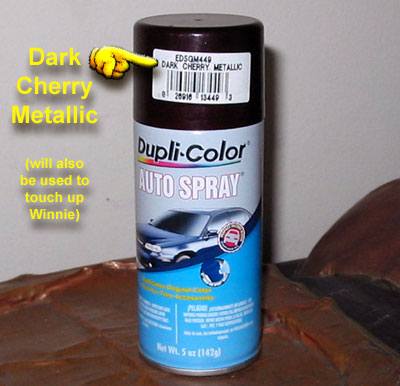 Not too bad a match and I spent all of $6 to kick off this build.
It seems a shame to open a vintage, 30-year-old kit. But then I wouldn't end up with a cool accessory then, would I?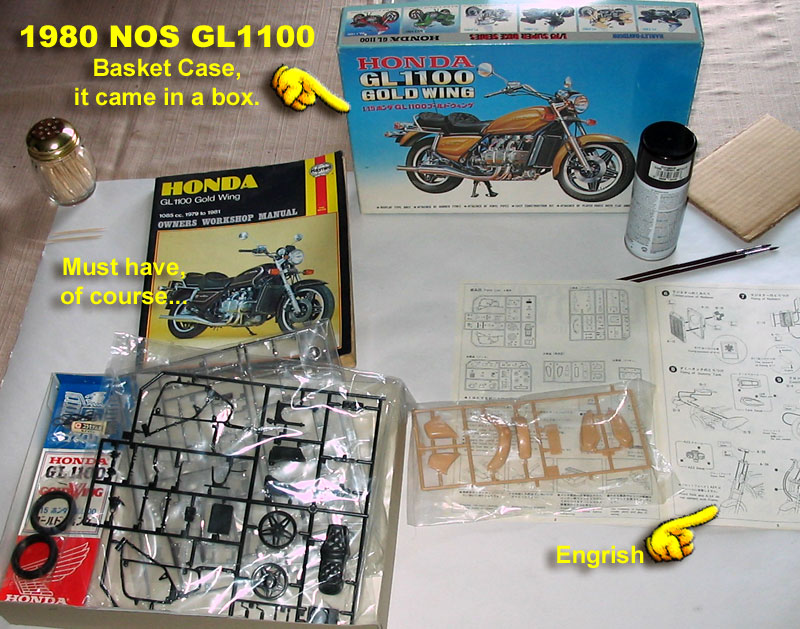 First look through the included "manual" and I see that there are some missing parts. No plug wires or radiator hoses. NAPA doesn't stock these so I'll need to get creative.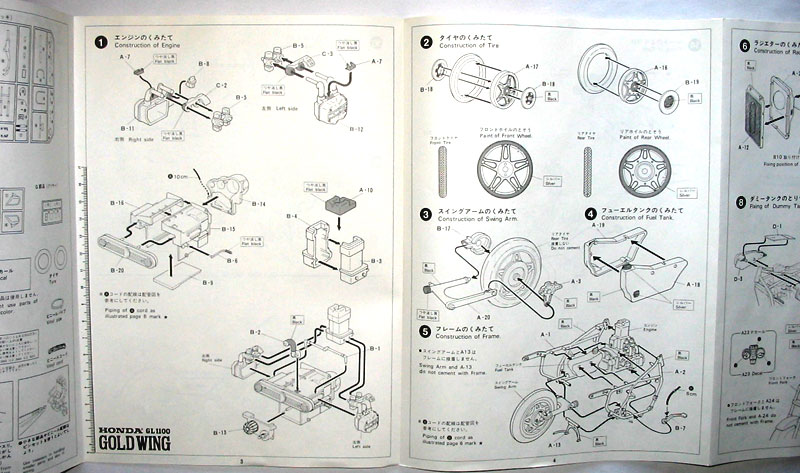 You knew there would be handy pointers, dinch'ya?