I was looking for more info on this switch. It looks like Steve Saunder's Forum really took off on this idea.
Check out their thread here.
Here's a cut-n-paste collection of more data on the switch, and other options available. I haven't checked these out, just going by what the gang over at Saunder's is saying about
OUR
fix.
Valid for 1975 thru 1987 GoldWings.
1994 Geo Metro 1.0L, MR Series
Closed Switch Temp Range=88.5c to 91.5c.
Open Switch Temp Range=82c to 88c.
The Part Number Collection:
BWD #TFS596 40-5079
Beck Arnley #201-0817 ($20.00 RockAuto.com)
Gates #T274 (RockAuto.com $16)
Borg Warner #TFS596
Echlin #FS-130 (36.77 NAPA)
Niehof #WA-639B
Four Seasons #35934
Autozone #002683
Car Quest #TS-306
A word of caution ... running the OEM thermostat with these Thermo Switches is not recommended. Your fan will be running all the time. I use the Stant 13868 82 deg C.
I didn't have a problem with the Geo switch and NAPA #101 Thermostat. Roady
Peterbylt
did a pretty nice job on his adapter. Since he stole my idea (while only crediting this board), I stole his pics.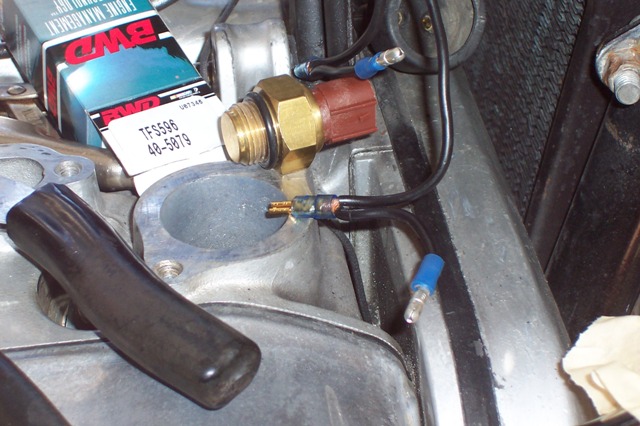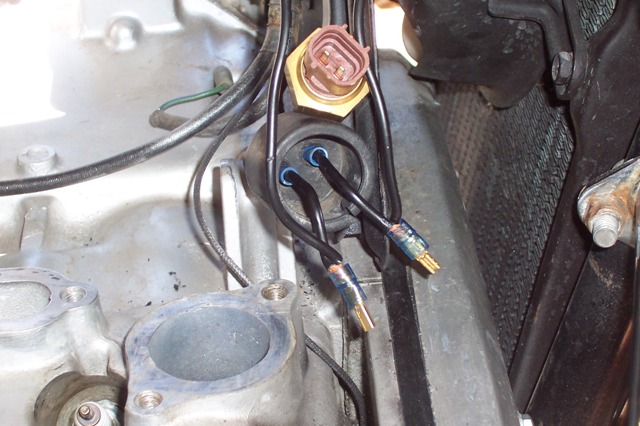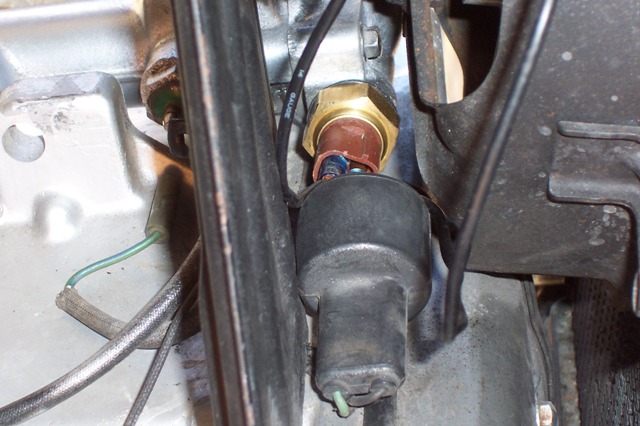 All's fair, eh?