When I tore off the Windjammer I just couldn't part with the brand new -- in the plastic bag -- windscreen that came with the bike. But, with the temps getting a tit-bit-nipply lately I just had to do something to extend the riding season.
So, I shaped, cut and drilled some sheet galvanized and bolted it to the back of the screen using stainless carriage bolts with rubber grommets. Then I welded some brackets on that attach to the headlight bolts and fashioned two braces from the outer bolts to the handlebars.
I think I'll be painting it all black and may black out the lower part of the screen. Though I'll probably leave the plastic clear because I do like the spartan look of it.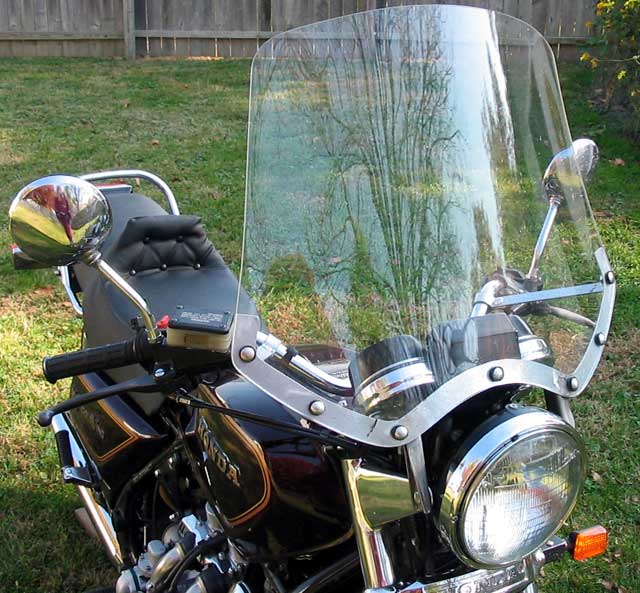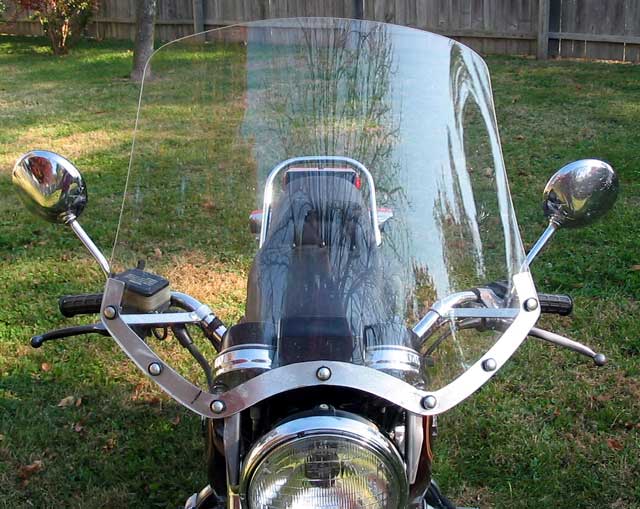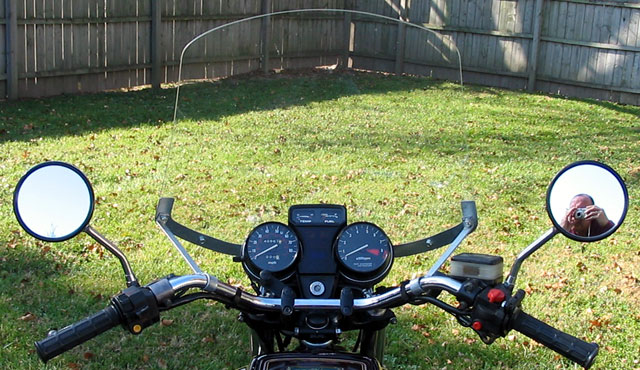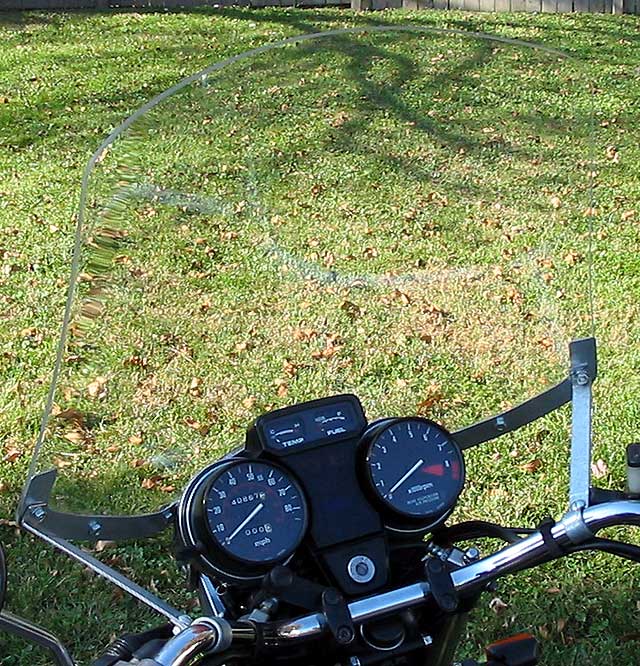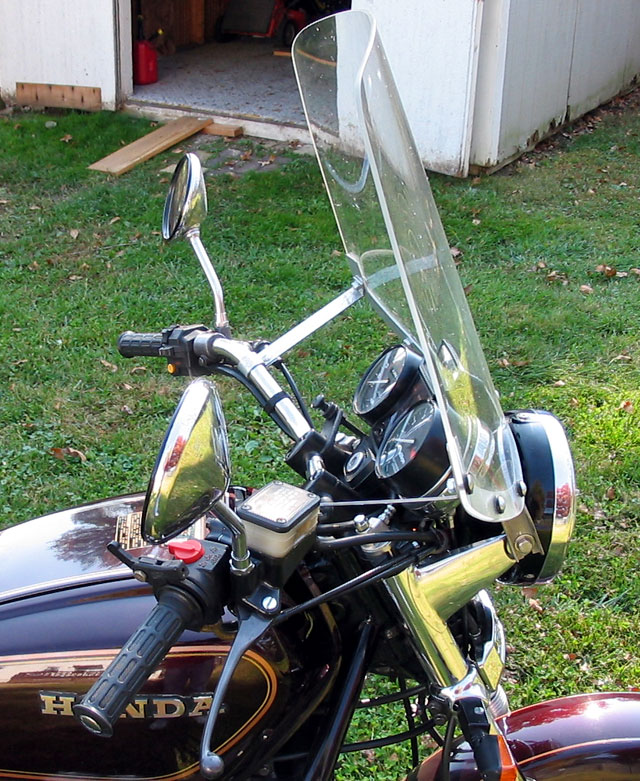 Now ... I just have to find some nice bags ... and a topbox ... sissy bar ... lots of chrome ... lights ... lots of lights ... oops ...
But I digress (usually) ... I took the little 280 mile loop up to Hannibal, Missouri again last Wednesday and the behavior of the bike on the highway is so much better. I cut about 4" off the top of the screen but should have cut another 2" off because the top cuts right through my line of sight. When I take it off to finish it I'll do that too. And, of course, it will come off for next summer.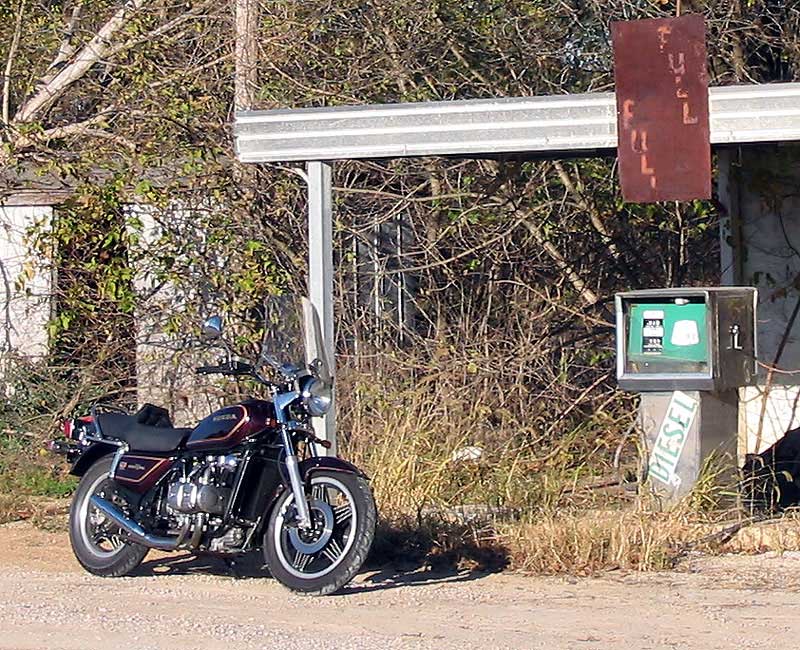 What a nice day!