We had an absolutely beautiful day today (FINALLY!) and I couldn't help but get out to the shop and spend some time with Winnie. Figured that I'd mount up the frames and bags to make sure they are going to fit before investing a ton of time and money painting.
Proof of Concept
I started in on the frames. I'm using the standard's stock grab bar so the top-rear tabs of the bag mounts were about 1/2 inch too wide. I cut 1/4 inch off both sides of each with the hacksaw and then ground them down smooth. The top mounts ended up being the same width (3/4 inch) as the tube stock.
Next, it was a run to Ace for nuts, bolts and washers where I spent nearly $15. I got 2 long (about 3 inch?) 6mm bolts with washers for the top-rear mounts; 4 6mm 2 inch bolts with nuts and lock washers for the bottom of the bags; 2 3/4 inch rubber padded pipe clamps
*
to attach the inner front of the bags to the grab bar (thanks Britman for recommending these); and 2 more 6mm 1 inch bolts with nuts and lock washers for the clamps. I mentioned that it was a tiny bag for 15 smackers ... the checker said, "Well, they're all metric." Maybe some day that won't make a difference.
The mounts went on perfectly and are very strong. The left bag needed an extra rubber grommet under the rear to clear the turn signal but otherwise went together smooth. On the right side, the muffler was about an inch higher than the left so I had to take time to angle it down a bit. Just added a short bracket with two holes to move it off of the stock mounting point but it took about an hour and a half to free it up at the header-muffler clamp. Then the right bag went on with no need of any extra padding.
This works for me so the bags will come off and I'll finish up the finish on 'em.
(No time to run in for the camera before work so it's crappy cellphone pics for now.)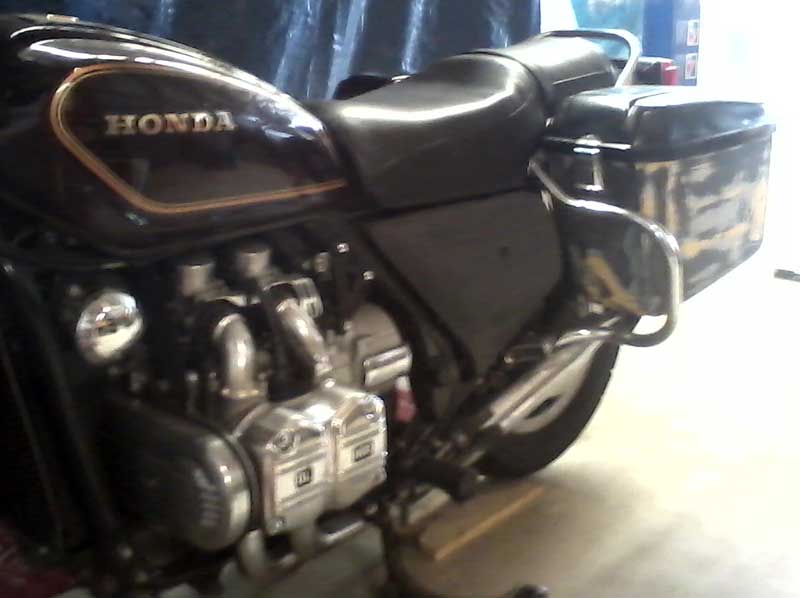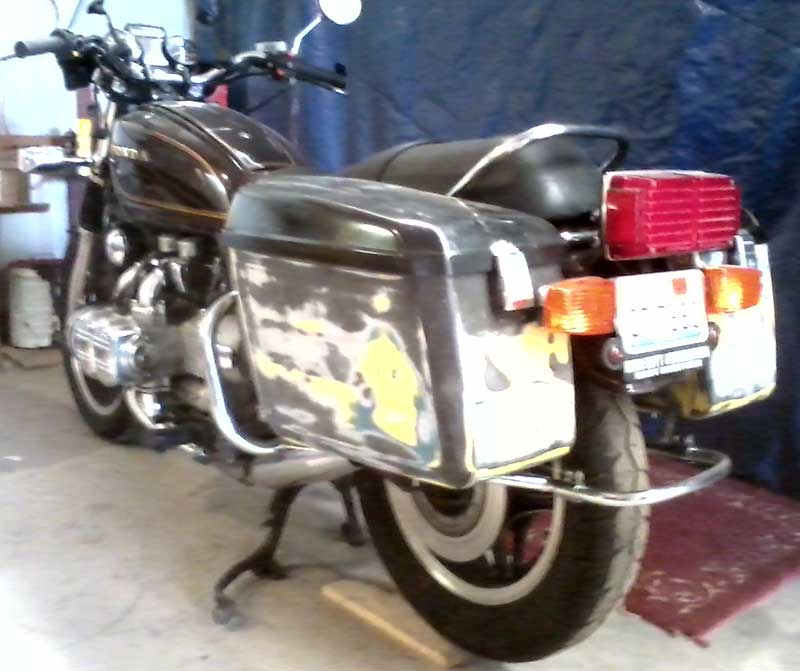 Concept Proven
The next problem to solve. The mufflers come in about 3 inches past the front of the bags and are only about 2 inches below the bottoms.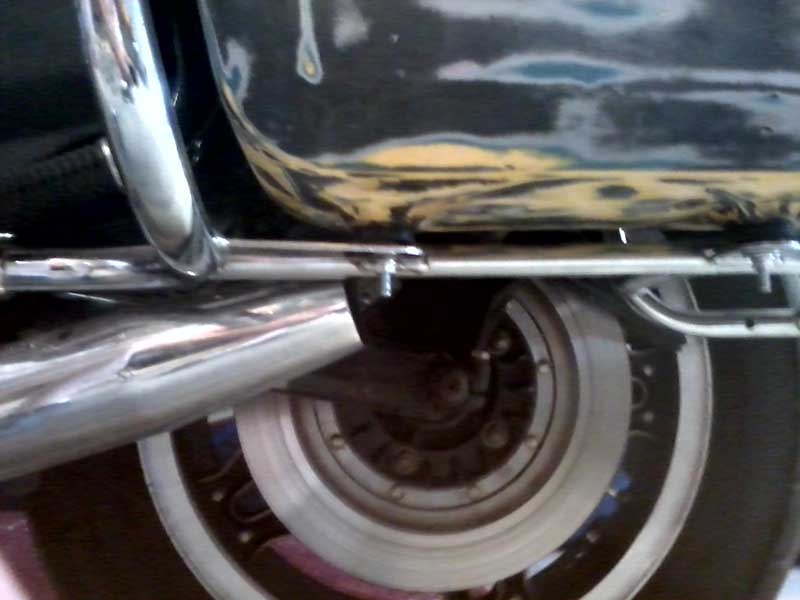 Maybe a set of turn downs from O'Reilly? Slip them over the ends of the mufflers and strap them to the bottom of the bag frames?
Gotta come up with a plumbing solution for that one.
*Rubber Padded Pipe Clamps are like this: