Finally ... back to work on the bags today. We've had a week of 100+ temps so it's been hard to get out. And even harder to confront this next step.
The buddy I'd been counting on to fill the bag's winker gaps was none-too-encouraging when I took them over to his place. He'd done some body work on cars but was really at a loss with this ABS stuff. But I've been reading through
CrashDown's thread
and was highly motivated by his most excellent instructions. Having never done any body work of any kind I gritted my teeth and took the leap, bought the needed supplies and dove into it.
A few days ago I trimmed down and glued in the winker covers with ABS cement.
Today, I cut "custom" backer plates and taped them inside the boxes.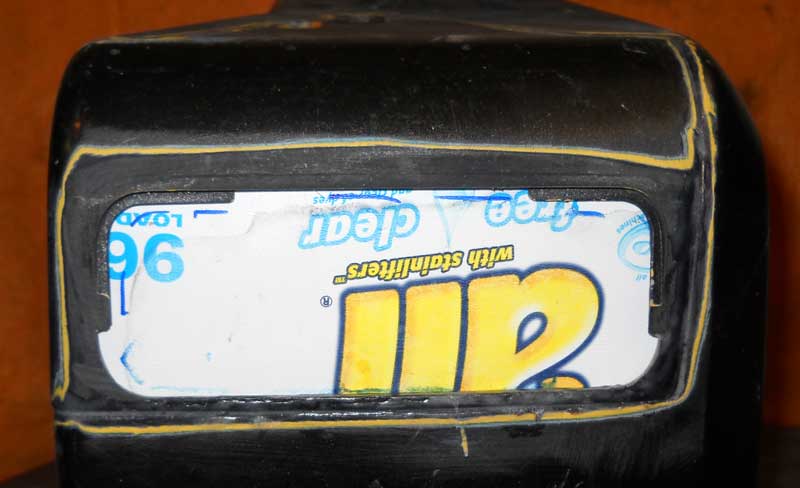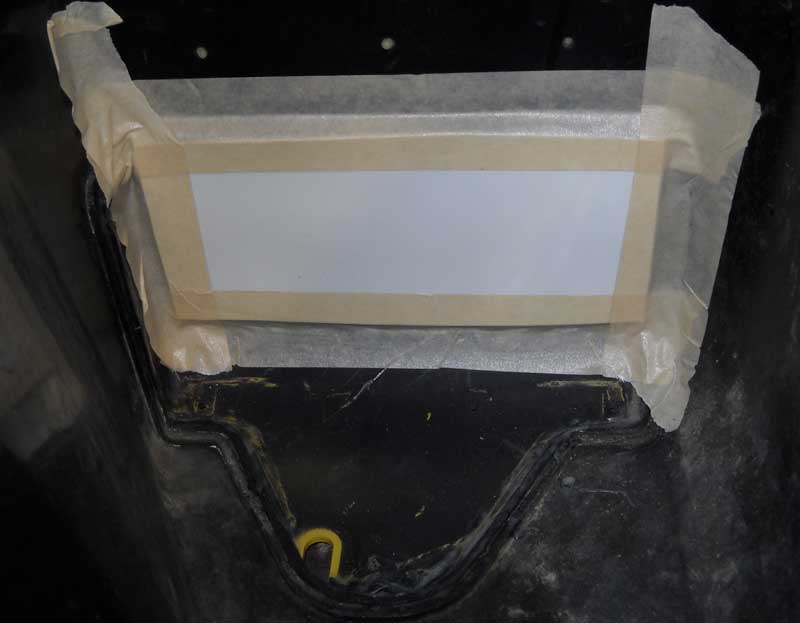 After stirring the Kitty Hair, out comes a 4" diameter glob onto my palette, a scrap of aluminum sheet.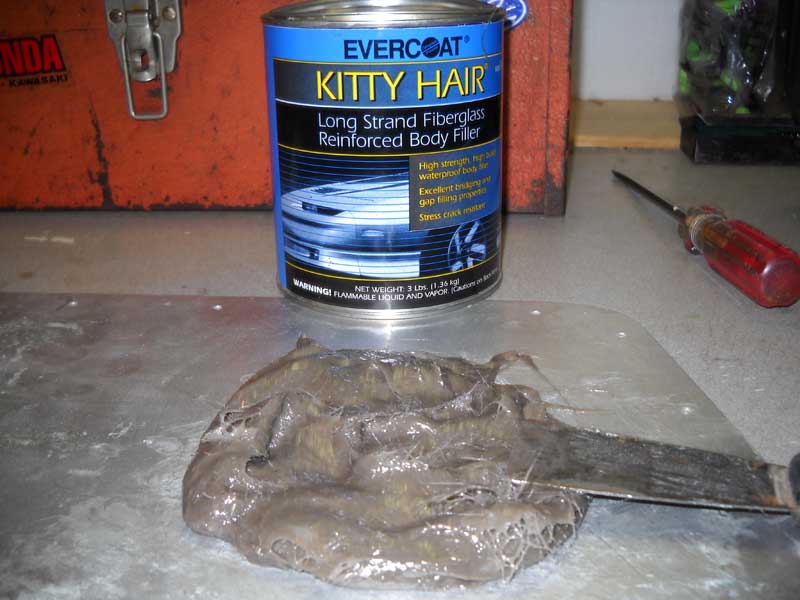 Then a line of hardener and mix it up real good.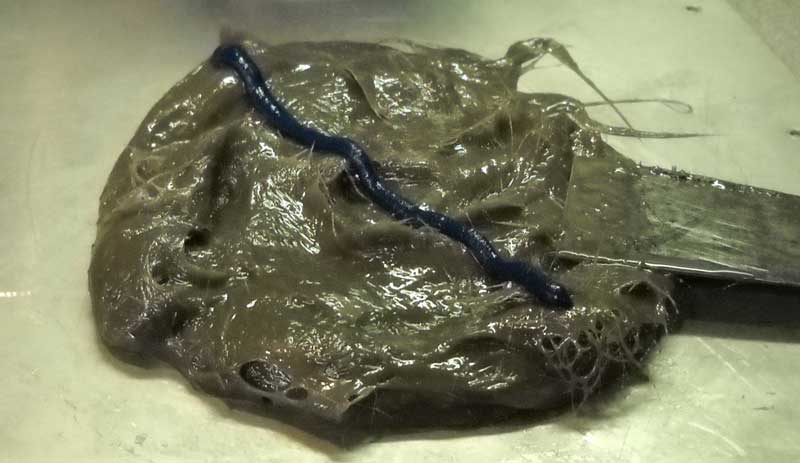 Spread the Kitty Hair into the hole making sure to press it firmly into all of the edges. A tip ... don't work it too much or the glass will work itself out. It starts to harden in about 5 minutes.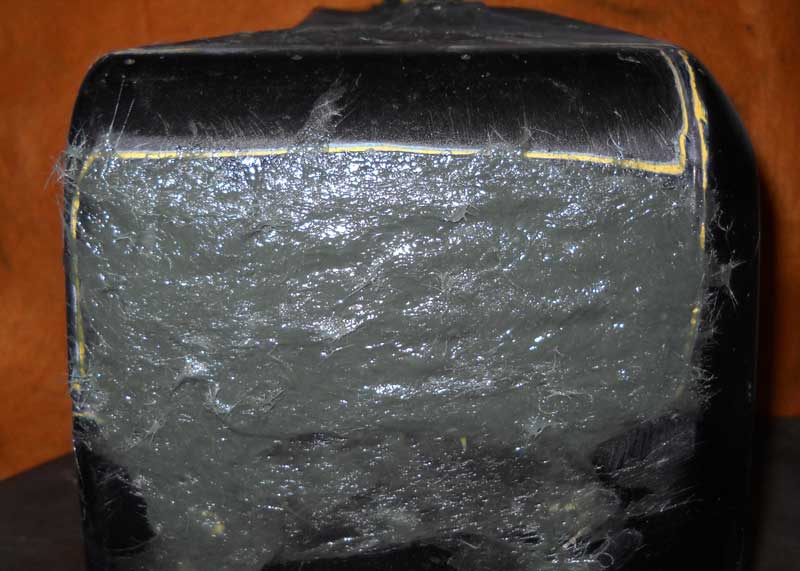 After a few minutes I peeled off the backer plate. It didn't really want to stick very well.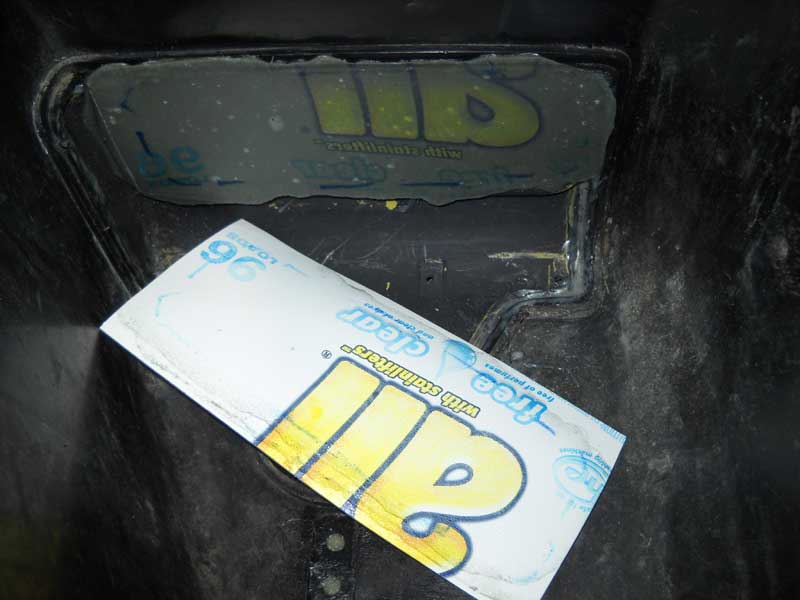 Then, another batch of Kitty Hair to kinda fill in the inside of the patch.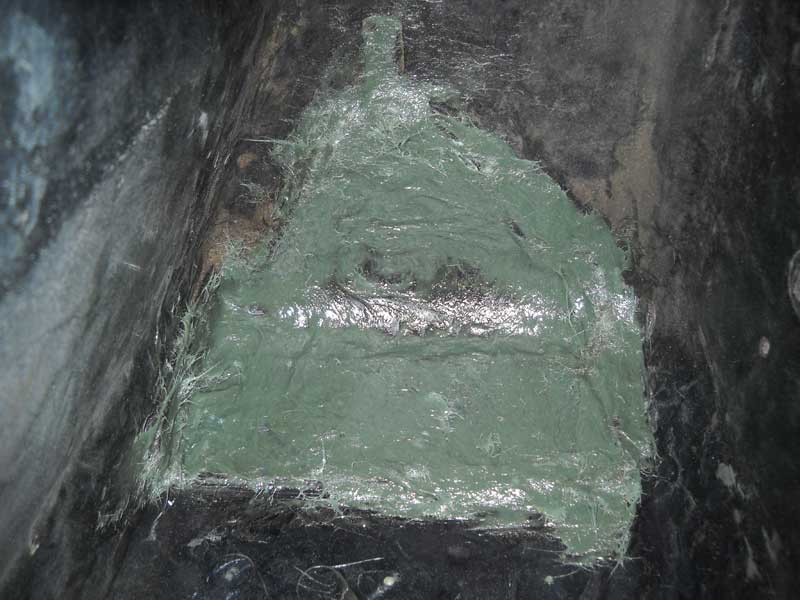 After letting it set for about 20 minutes, I used my palm sander and 150 grit paper to bring it down level.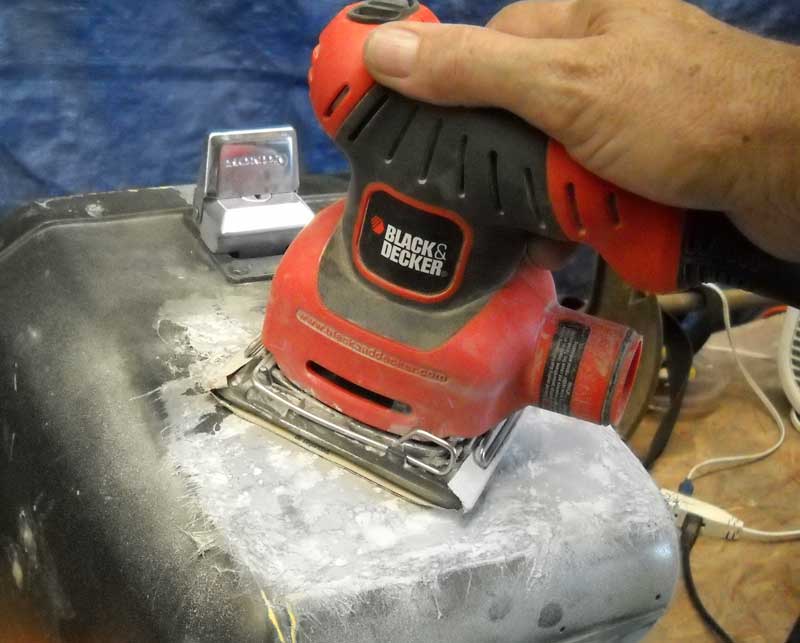 Next, it's off to get some Glazing Putty to try my hand at the next phase.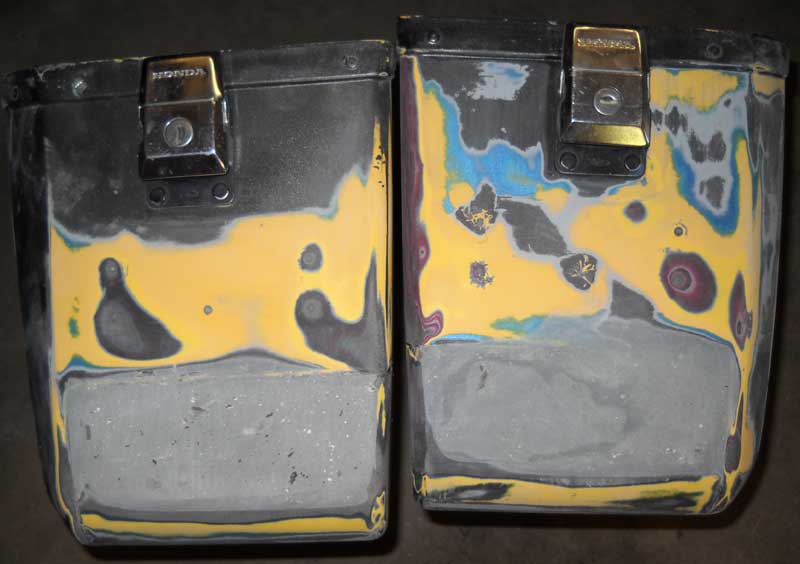 And I am starting to fear the painting phase.