I'd shop around a little more for chrome plating. It might be possible to get your parts done for a more reasonable price. My friend used Ogden Chrome Plating in Utah for the bumpers on the Cougar he restored. (
http://ogdenchrome.com
) They did a show quality job for $250 per bumper, but the guy I spoke to there said that bumpers are actually a lot easier and more automated to do than motorcycle parts. Small parts like trim pieces and headlight buckets are all done by hand - very labor intensive.
As far as powder coating goes, I've PC'd over chrome many times, but I can never guarantee that the durability will be the same as it would be on bare metal. I use aluminum oxide to blast the plating, but if the plating was done right, then it won't come off - it will just get dulled up. If there are pits, then there's always the chance that they'll eventually erupt through the powder coating later on too. There are reflective chrome powders out there and I have used them many times, but you'll never get the same look as you do with real chrome. Here's an example of what it looks like: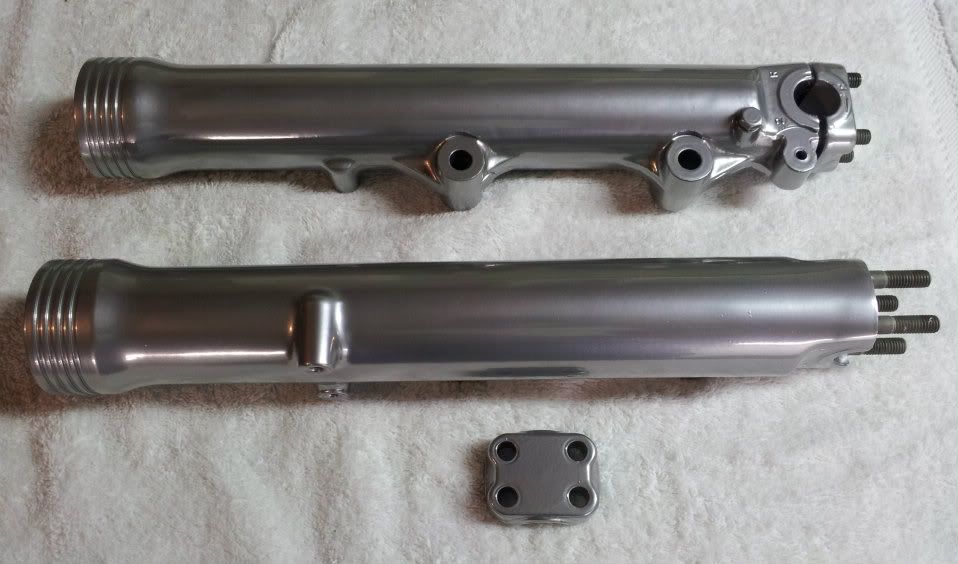 It's more like a nicely polished aluminum after the clearcoat goes on. Other parts such as calipers, brackets, swingarms, etc. look awesome powder coated and will hold up much better than they would with paint.