I had hoped to get some work done on the bike last weekend, but back spasms put me down for the count. I was in my basement and bent down to pick a part off the floor and BAM. It felt like two electrical jolts running up my back. Anyway, feeling almost human today. In the meantime, I have accomplished some things.
A friend of mine is pretty handy with a welder and grinding wheel. I dropped off the muffler and headers to see what he could do to fix them. He used just two pieces of stock muffler pipe. Welded them on the muffler, cut small v's out of the header end, ground them down so they would be more flexible and Presto, like new mufflers.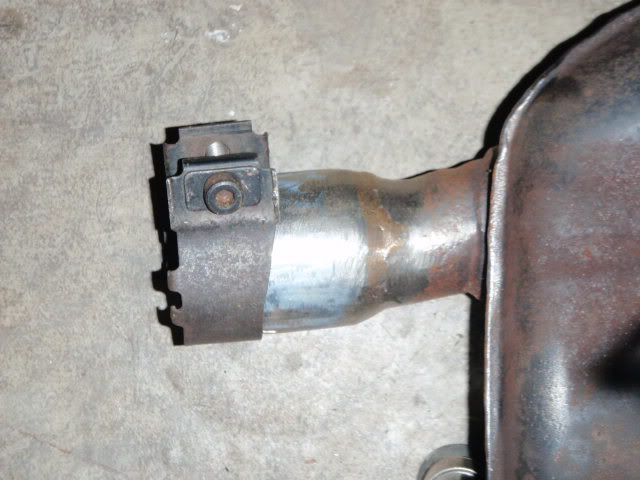 I also worked on cleaning the brake system. This time I had no trouble finding the mysterious "tiny hole" in the master cylinders. In part that was thanks to my new brake rebuild tool.
Yes they may look like short pieces of wire, but do not be fooled. (Patent pending) By the way, the strands in 14 gauge wire are too large for the hole as is two 18 gauge strands twisted together.
About a week ago I posted a wanted wish list on the site. Thanks to Al (Dog Boy) and Walt (motowalt) I have the needed LTD emblem and all of the LTD tools except for the file. This site is unbelievable! Thanks Guys!!! I had hoped to buy a 77 seat off ebay which was in great condition. I just could not pull the trigger at $280.00!!!!! I will keep searching for it and a left LTD side cover. They are out there to be found, I just know it.
In the mail today I got my title from the PO. Thanks Barb!
Here is my stash of new and used parts, and others waiting at the Dreaded Wire Wheel station.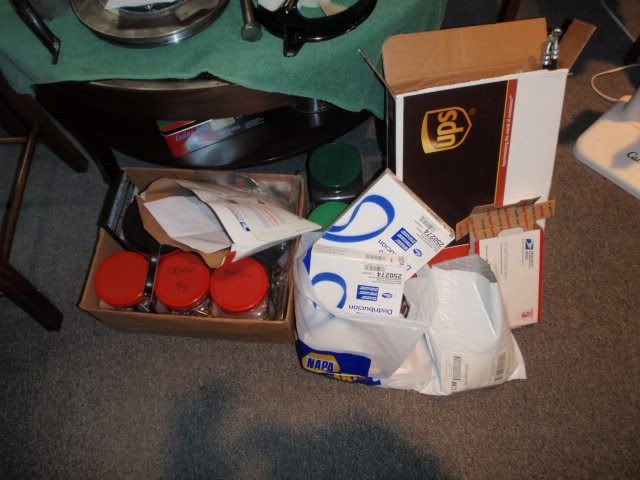 And my first part cleaned at the wheel.
More when I actually accomplish something.
_________________
Hope for the best, expect the worst and take what comes!
1977 Candy Sirus Blue Wing (gone but not forgotten!):
Ernie's 77 Resto
1998 Yellow/Creme Valkyrie (sold):
Valk Redo
1976 Sulfur Yellow Wing (sold):
Melloyellow to live again
1976 LTD #1353 (my new love!):
And away we go . . . . LTD style
1970 CT90:
Had too much time on my hands so . . .
1/4 of 1975 Wing #898 (Sold):
Team 898 - raised from the ashes