Well so much for the ride this week. Weather really did not cooperate. Went to Columbus yesterday for my son's graduation from Capital University. Very proud of him! If any of you have any connections for an apartment or job in Chicago, let me know.
I got back at the bike this morning for a while. I had been having real trouble starting the bike. I had to use a lot of throttle and rev it a lot. After some investigation, I realized that the choke cable was not staying extended. Basically I did not have any choke. I tightened up the cable adjustment and she started up great. I worked on some other little things on the bike. I replaced the stickers that were removed when I had the frame sand-blasted and powder coated. I put both "helmet holder" stickers on and the muffler warning. All the rest are in pretty good shape.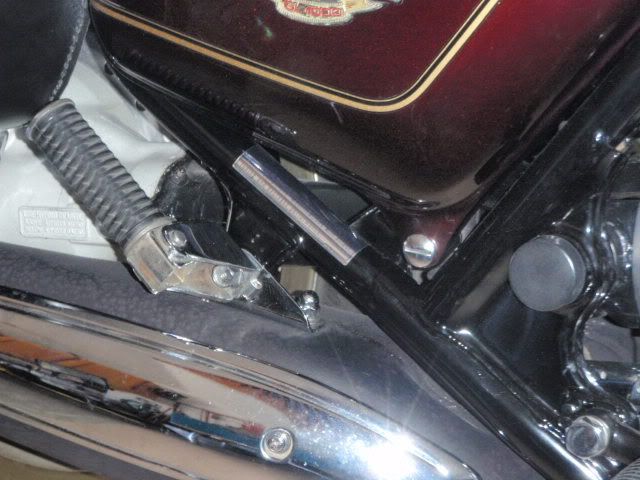 I also re-installed the case guards.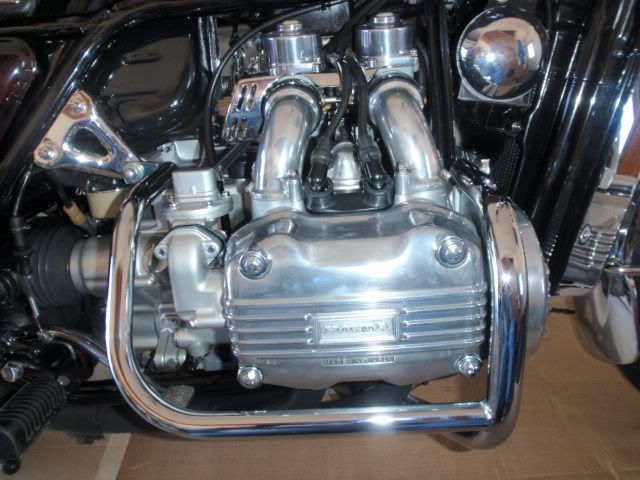 I then decided to see if I could get the gas gauge working. I removed the sending unit from the tank. I cleaned it up, but it was in pretty good shape. I checked it with a spare battery and test light. It worked fine. I then realized that the copper contact was loose from the float. A twist of the Phillips screwdriver, a slight bend to the copper and presto: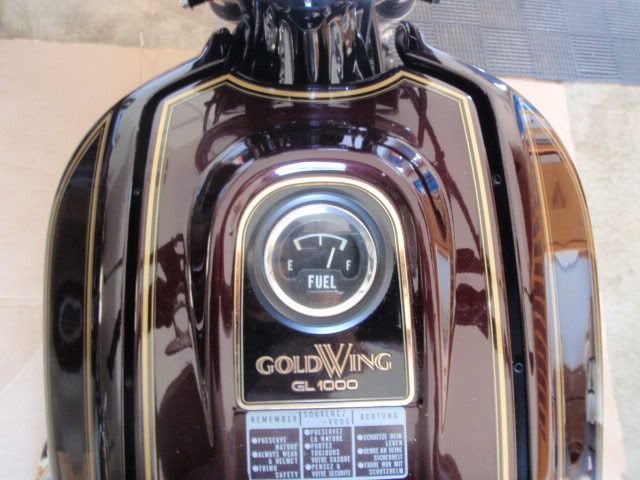 The bike is now running great! I will recheck the timing when I get a chance, but definitely not a priority. A few little things left to do before I can call it done, but not many!
_________________
Hope for the best, expect the worst and take what comes!
1977 Candy Sirus Blue Wing (gone but not forgotten!):
Ernie's 77 Resto
1998 Yellow/Creme Valkyrie (sold):
Valk Redo
1976 Sulfur Yellow Wing (sold):
Melloyellow to live again
1976 LTD #1353 (my new love!):
And away we go . . . . LTD style
1970 CT90:
Had too much time on my hands so . . .
1/4 of 1975 Wing #898 (Sold):
Team 898 - raised from the ashes