Ok guys here is an update. I got the engine cleaned up and ready for paint. Then painted the underside.
I then started to put things back together. First the rear cover.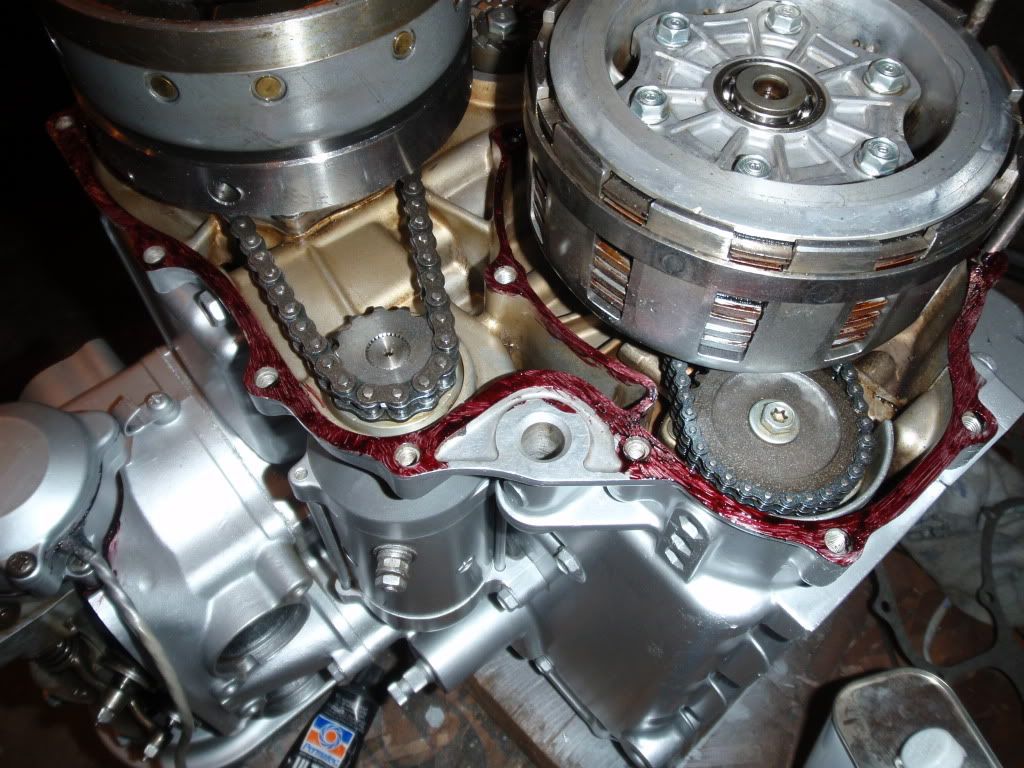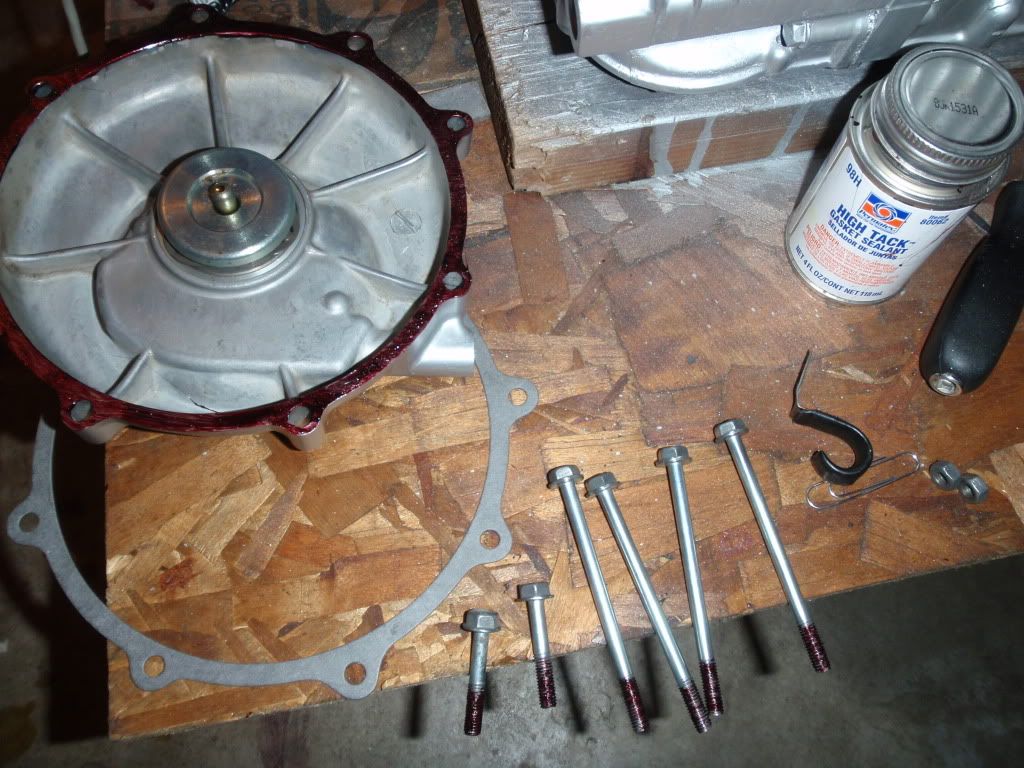 After that, tape for paint.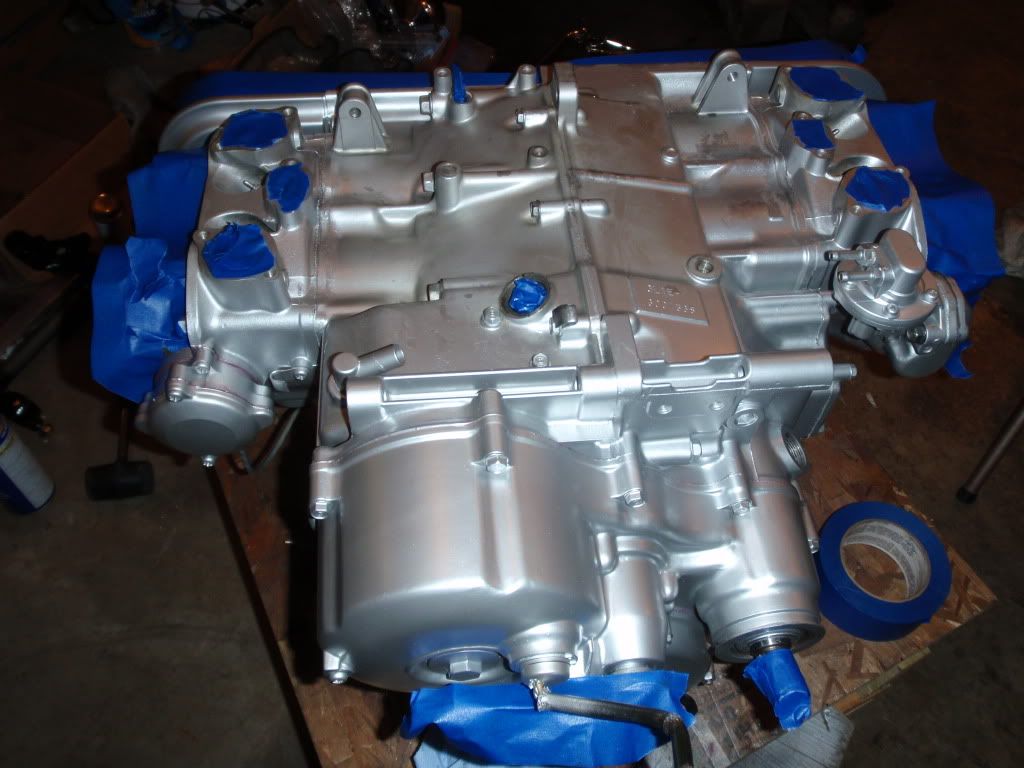 I pressed out the water pump and installed the new one. I have not installed the front cover yet. I jump around a bit on this project. I next started working on the brake system. I rebuilt both master cylinders. It went perfect. Now I'm working on the calipers. Still have not been able to get the allen screws out nor the pistons. Soaking in kroil oil and hoping for success. Just to see what this motor will look like I placed the covers etc on.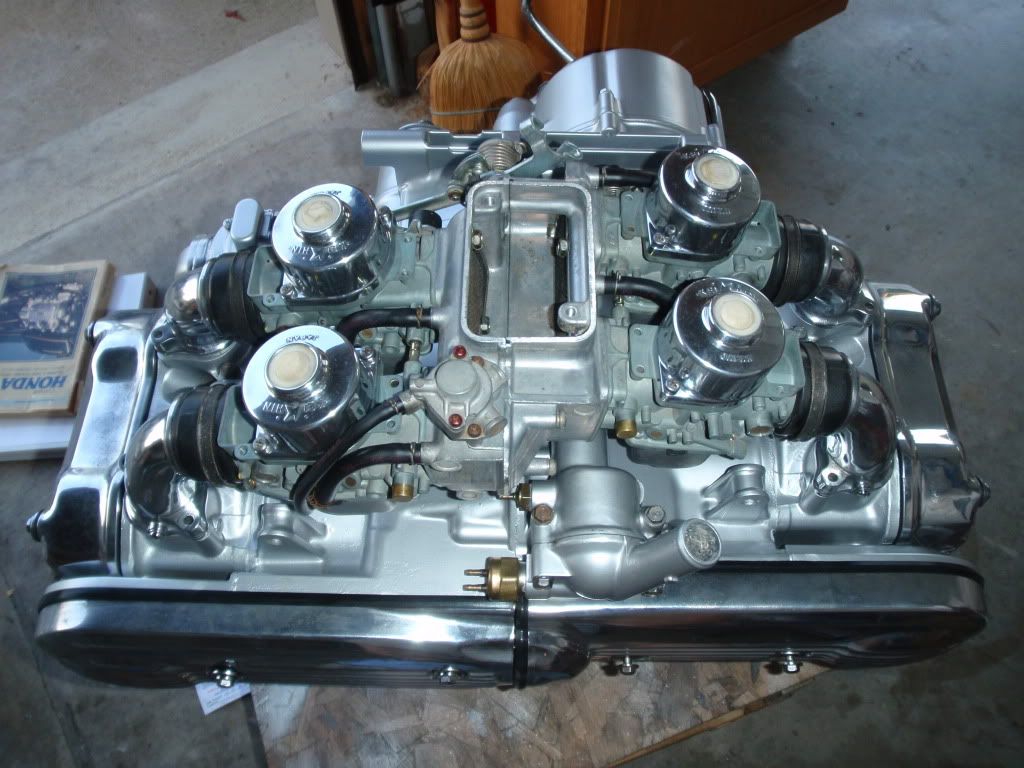 Looking pretty good I think. HOPE IT RUNS SOMEDAY!
_________________
Hope for the best, expect the worst and take what comes!
1977 Candy Sirus Blue Wing (gone but not forgotten!):
Ernie's 77 Resto
1998 Yellow/Creme Valkyrie (sold):
Valk Redo
1976 Sulfur Yellow Wing (sold):
Melloyellow to live again
1976 LTD #1353 (my new love!):
And away we go . . . . LTD style
1970 CT90:
Had too much time on my hands so . . .
1/4 of 1975 Wing #898 (Sold):
Team 898 - raised from the ashes