A great day of wrenching yesterday. I have decided to give up trying to get her started. I'm just tearing her down so that I can see what she needs. A big parts order is about to be placed! So far I know for sure that the brakes all need to be rebuilt, new tires, new cables, new plugs, wires and just about every rubber part on the bike. Here is what she looks like right now.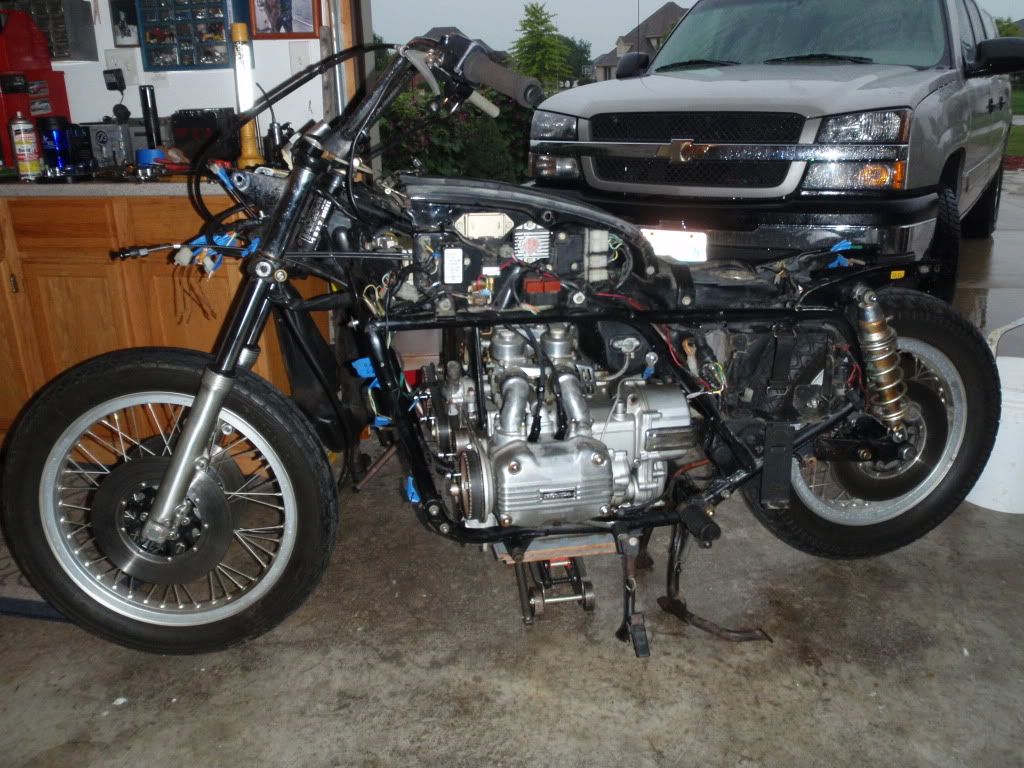 Where do you guys get your parts. I would rather get them from one source so long as they are in the ball park on price. I'm also trying to figure out what to on several parts on the bike.
The rear shocks are air. Are these common or a good idea? What do you suggest? I was also looking at a corbin seat. They make one to fit the bike that is kind of a modified one seater. Looks like it has flames stitiched into it. Definatly not stock, but I thought it looked cool. I wondered if anyone had one and whether they were comfortable. I was also wondering about the brake discs. Should I have them turned? I also thought about drilling a hole pattern for better stopping. The shop manual seems to suggest it. Any thoughts? I was also wondering about the radiator. My bike has not been ridden for 6 years. I do not know if there are problems or not. I was thinking of taking it and having it pressure tested. Any thoughts?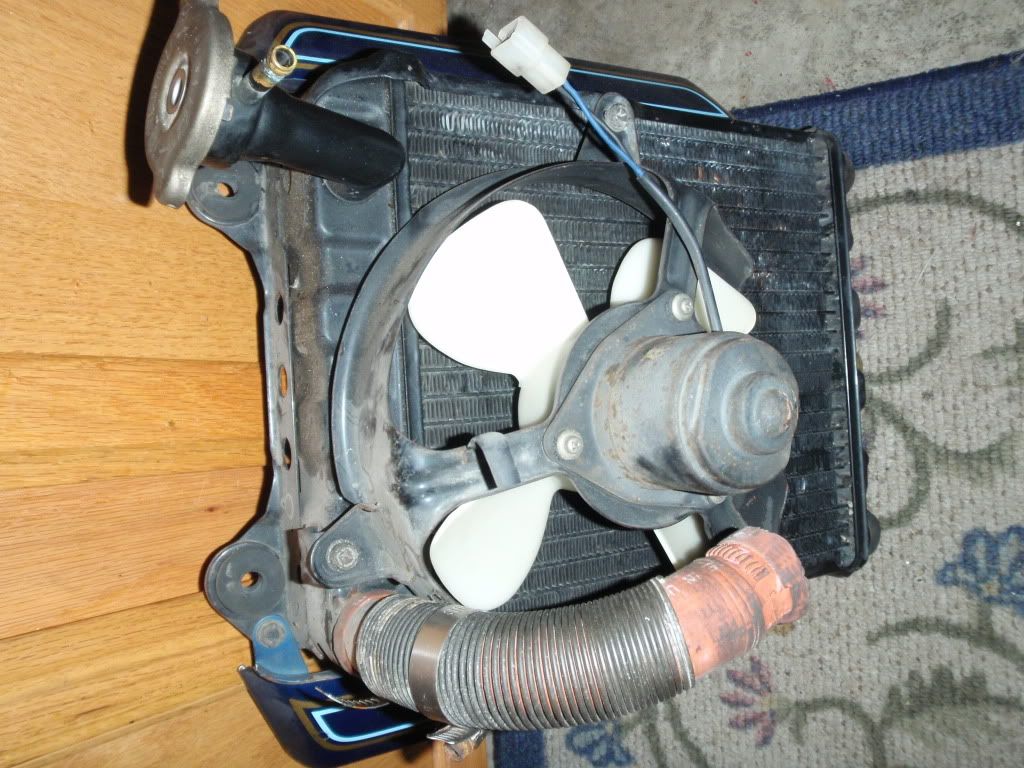 Again, thanks for all of your help. I was feeling a little overwhelmed until yesterday. As I took it apart piece by piece, my confidence bagan to grow. I was thinking about buying a Shadow to ride for a few months while the project wore on, but now I think I'll just wait for the Wing to be ready. I've waited 30 years so I guess a few more months won't hurt. Ernie
_________________
Hope for the best, expect the worst and take what comes!
1977 Candy Sirus Blue Wing (gone but not forgotten!):
Ernie's 77 Resto
1998 Yellow/Creme Valkyrie (sold):
Valk Redo
1976 Sulfur Yellow Wing (sold):
Melloyellow to live again
1976 LTD #1353 (my new love!):
And away we go . . . . LTD style
1970 CT90:
Had too much time on my hands so . . .
1/4 of 1975 Wing #898 (Sold):
Team 898 - raised from the ashes