Okay I never got any pictures when i first trailered it home. It was a 1981 Interstate that has been sitting since 2004. Clock shows 39k. Complete partially running bike I over paid $650 for.
It would start but only ran with choke up...I pulled the carbs and they were not bad but air cutoffs were totally shot and pilots clogged. Tank was rusty but of course I have seen worse.
I have the carbs completely cleaned and ready to go back together just waiting on my tank derusting to finish.
Here is how it sits now. I have no shop to work in so I am at the mercy of mother nature for now.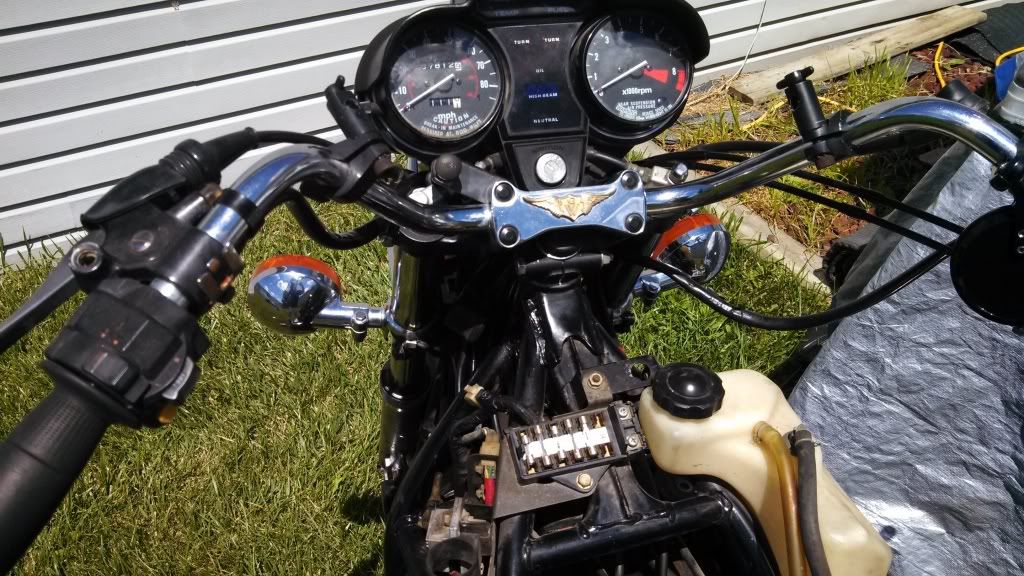 Carb racks out.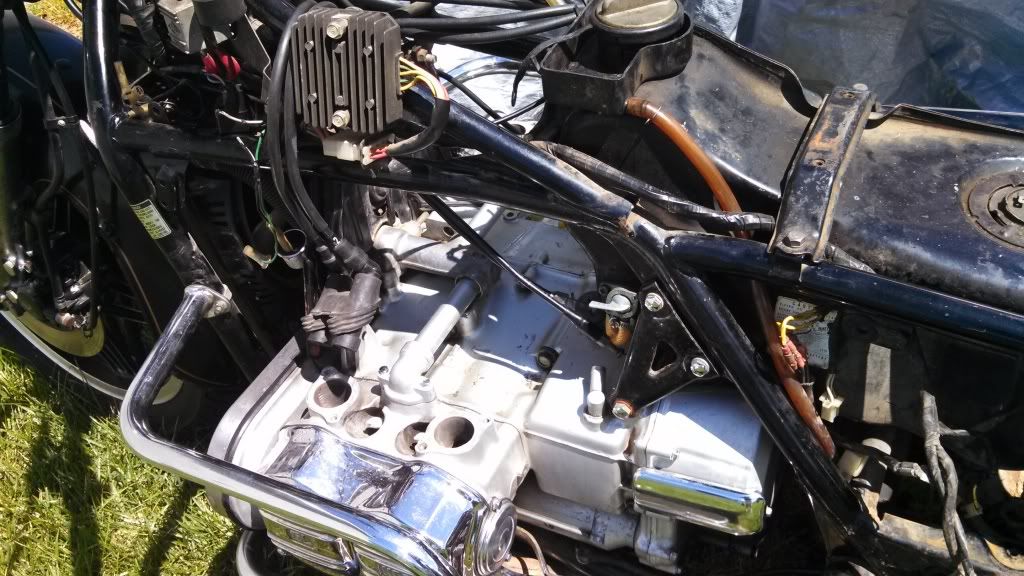 Head light ears and blinkers and Honda badge from a 81 CB900 after abit of modification to fit the GL.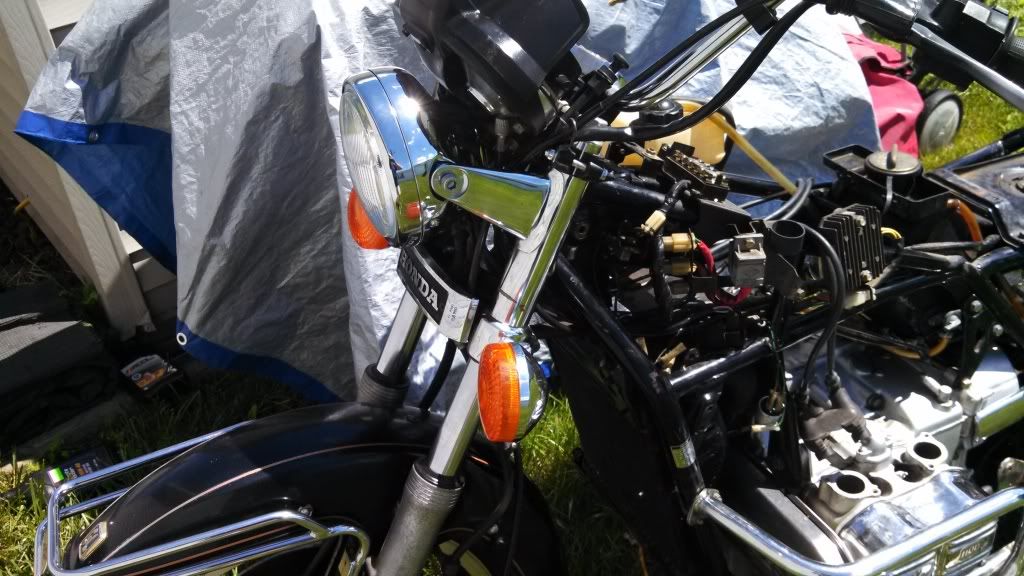 Tankless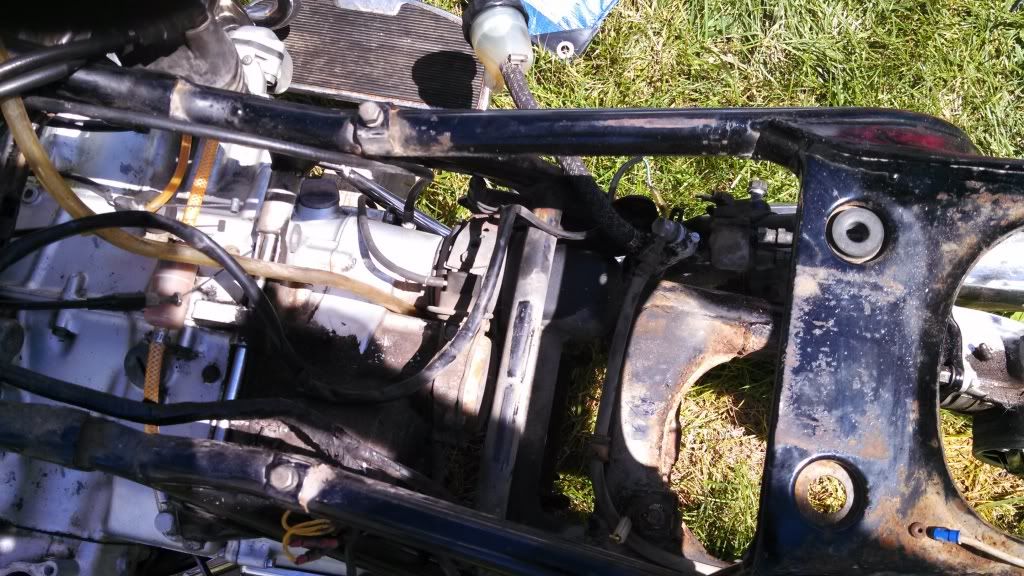 Tank being cleaned as I
I left the sending unit inplace but not sure if that is okay. If not I guess I will be replacing it...
Going to let her cook for a few hours then check the progress.
Editted.....
okay got impatient and after 1 hour cooking checked the progress. It seems to be doing good. I Cleaned the all thread and started it back up.