Day 13
7 April
Finally got back to the build. I've done some tinkering with it these last few days. Finished the engine and painted a few parts. Then today I really buckled down.
Tires and rims were first. Tires are soft rubber "Dunlop Gold Seal"; front is an F19 and the rear is R17. They mounted a bit easier than the ones on Winnie.
Interesting frame design. It's split right down the middle. That really made it easy to install the engine, tank and swingarm. That's a quarter there.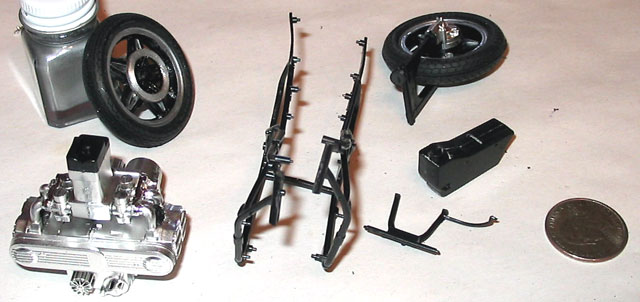 The first major step was to put the frame together with engine, gas tank, swingarm, rear wheel and centerstand all at once.
Next was the rear brake lever with teensie tubing. Followed that with the cooling system (radiator hoses were included, just didn't see them on the frames before).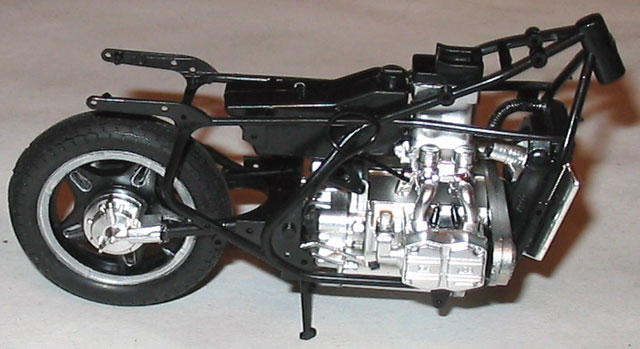 The rear wheel turns real smooth.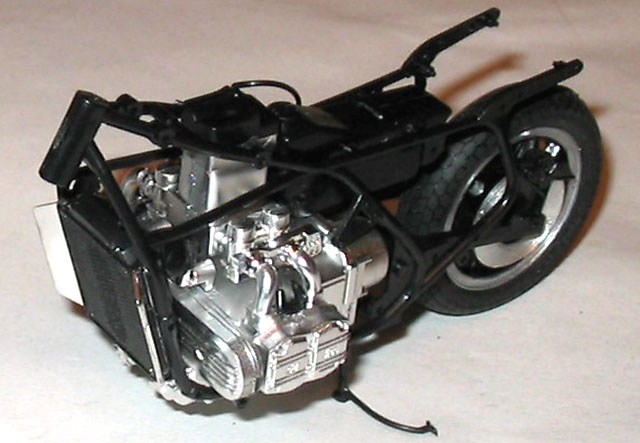 Keepin' my hands busy here. Wish I'd had 3 of them during that frame assembly step.