Time for an update:
Been busy with other things but found the time to alter a couple of things I didn't like. The Mr Gasket pump failed after first going high pressure so a regulator was fitted. This appeared to be only a temp fix as eventually it decided not to pump at all even though it was buzzing as per normal. A Facet low pressure pump was installed in it's place. The carburetor that came with the blower was the original Weber DFV supplied with the kit so must have been at least 25 years old. I had been on the lookout for sometime for a replacement and managed to find an almost new Weber DGV locally at a real deal price. The DGV is almost a mirror image of the older DFV so the throttle control and the fuel feed are on the opposite sides. There are a number of advantages in the new layout, the cables have an easier route and the fuel entry is on the right hand side away from the electrics.
Here is the new carburetor with the new shortened cable arrangement: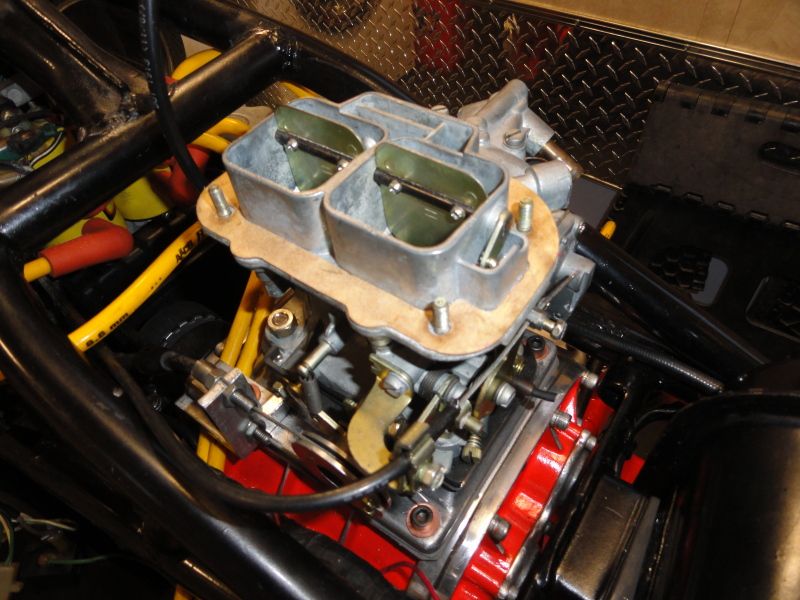 The righthand side of the shed had to be modified to allow the carburetor to fit: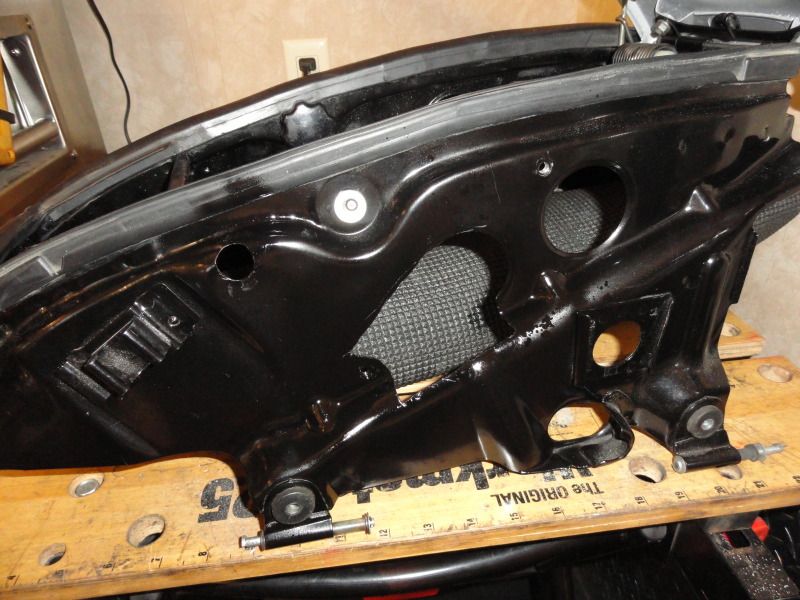 The fuel flow now takes a less twisted route and the regulator which may not be needed now fits neatly under the righthand false tank cover:
Here's the new view from the top. The air filter that came with the carburetor is much bigger then the old one but the lid still closes ok:
_________________
1975 GL1000 Sold!
1976 GL1000 "GL1's evil twin" Supercharged cafe racer. Build thread
Here
Now in Florida working for a living Ugh!.....projects on hold mostly!