I have a 76 with purchased with a gold motor last year and I'm stumped on what to paint the rest of the bike. Black like a Trans Am with gold strips maybe, green, lime green, some kind of blue, or maybe like the blue and orange union 76 gas stations signs with the 76 on the gas tank and 76 sticker on the motor like Octaint's bike. I know the motor did not come in gold the PO painted it that color and I really don't what to pull it to paint it, just what make it work with a color. Bike was put on hold when restored my yellow 76. I have lowered it, I also painted the calipers gold, also did instruments in white, and removed headlight to lower it. I'm thinking of a cafe or rat bike
and or bobber. Just looking for some suggestions.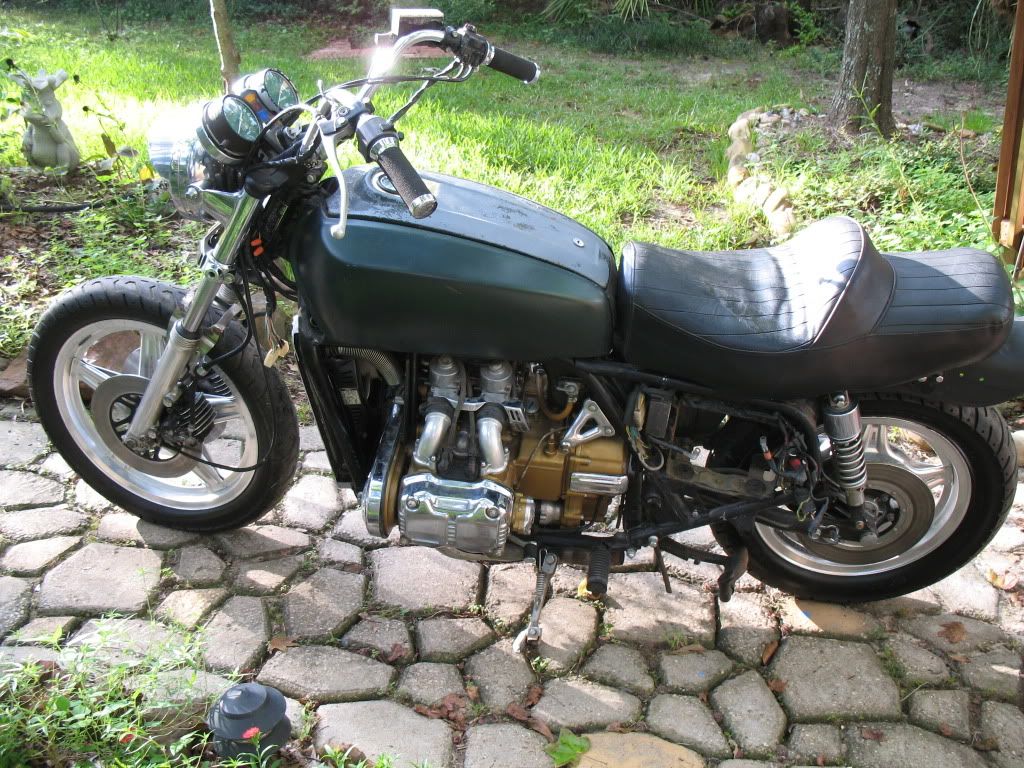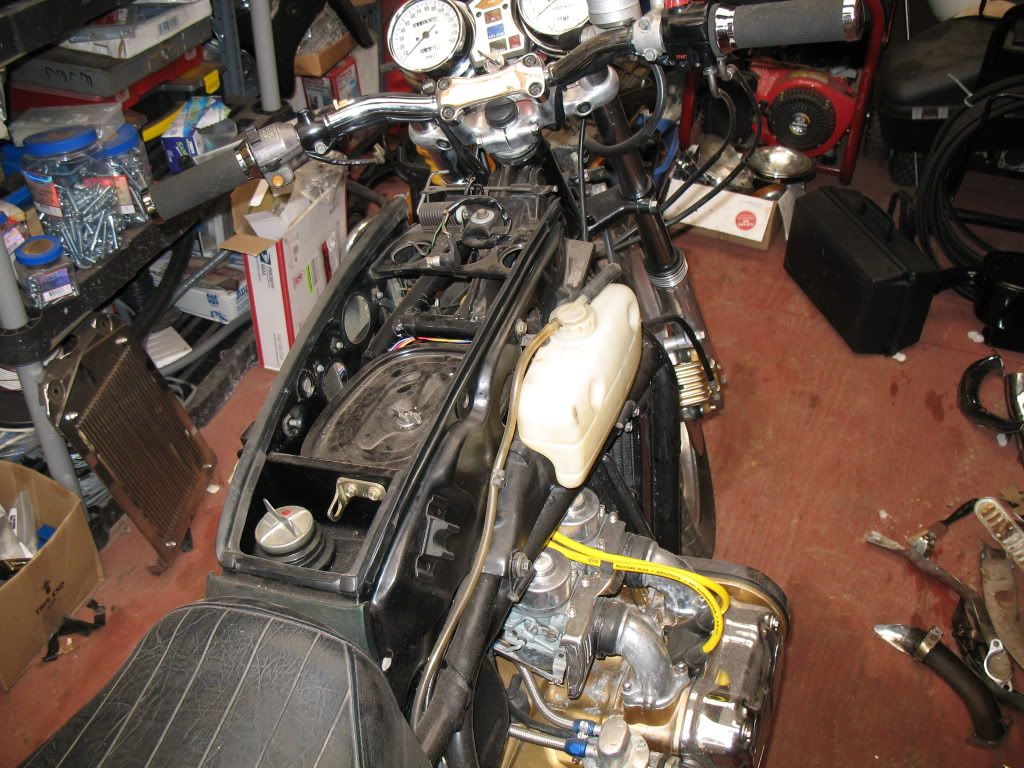 _________________
"The trouble with the world is not that people know so little,
but that they know so many things that ain't so."
-- Mark Twain
Current bikes:
75 GL1000
76 CAFE GL1000
76 YELLOW GL1000
76 LTD GL1000
77 GL1000
VT1100 AERO
two CT90